Cainta Mayor Nieto auctions shoe collection to raise funds for community
---
To a sneakerhead, there's something about collecting designer shoes that's more than just owning expensive items – spending hard-earned money just to grow a collection of fresh kicks is worth it, because shoes are very much an expression of who we are. 
That's why we feel strongly for Cainta, Rizal Mayor Johnielle Keith "Kit" Nieto, who made the difficult choice of auctioning his prized shoe collection to raise COVID-19 funds for the municipality of Cainta. He has raised P249,000 (~USD4,914.58) to date.
---
Raising funds for underprivileged residents
---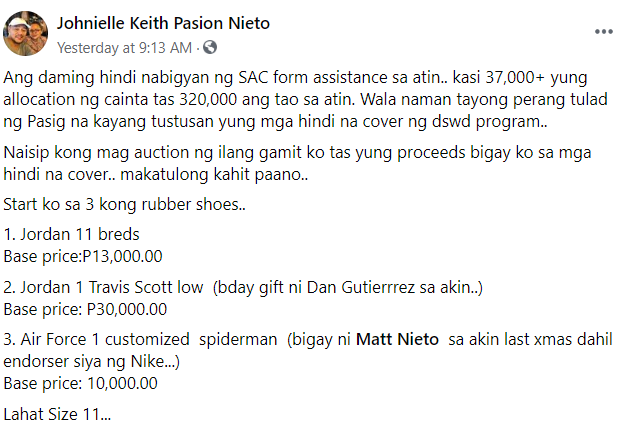 Image credit: Johnielle Keith Pasion Nieto
Since 14th April, Mayor Nieto has been auctioning his shoe collection every day in order to increase funding for his town's Social Amelioration Program. Under this program, each qualifying household in need will receive P5,000 or more in financial aid during the pandemic period.
On the first day alone, Nieto has managed to earn a whopping total of P132,000 by selling his Jordan and Air Force rubber shoes.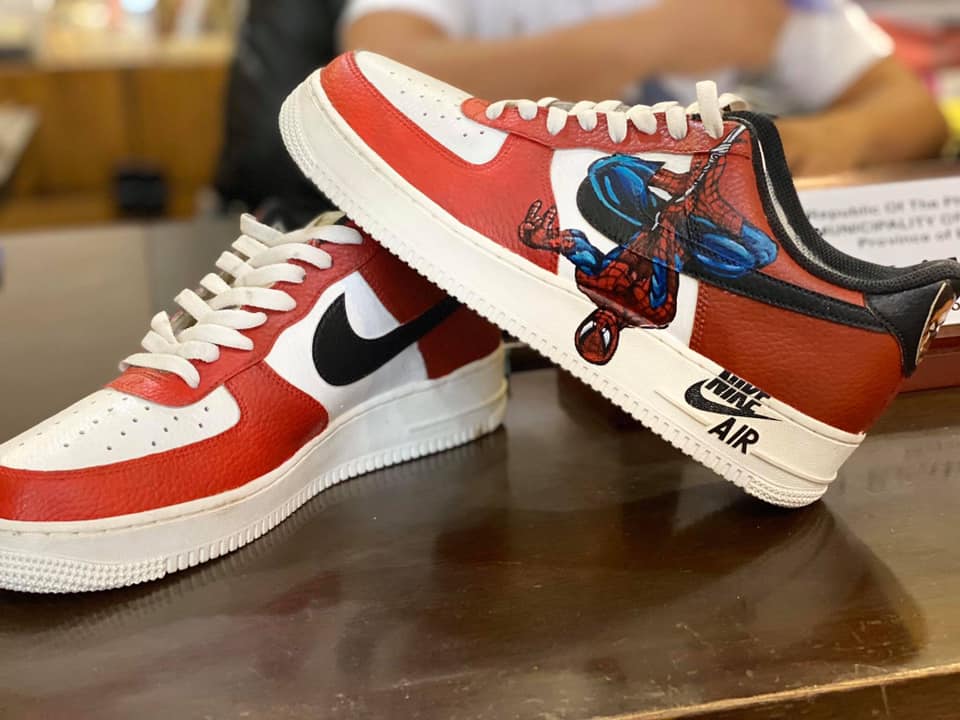 Nike Air Force 1 Customized Spiderman
Image credit: Johnielle Keith Pasion Nieto
He decided to auction his collection because the government allocation for Cainta's SAP is currently not enough to cover all 320,000 of his residents. "Ang daming hindi nabigyan ng SAC [Social Amelioration Card] form assistance sa atin kasi 37,000+ 'yung allocation ng cainta [Cainta] tas [tapos] 320,000 ang tao sa atin," he shared in his Facebook post. 
(Translation: There's a lot of us who haven't received SAC form assistance because Cainta's allocation is for 37,000+, but we have a population of 320,000.)
As of today, the mayor has completed his 2nd day of auctioning, and the shoes available for auction were from his eye-catching Jordan collection. One pair were these personalized Tony Stark Iron Man Jordans with Tony Stark's actual autograph.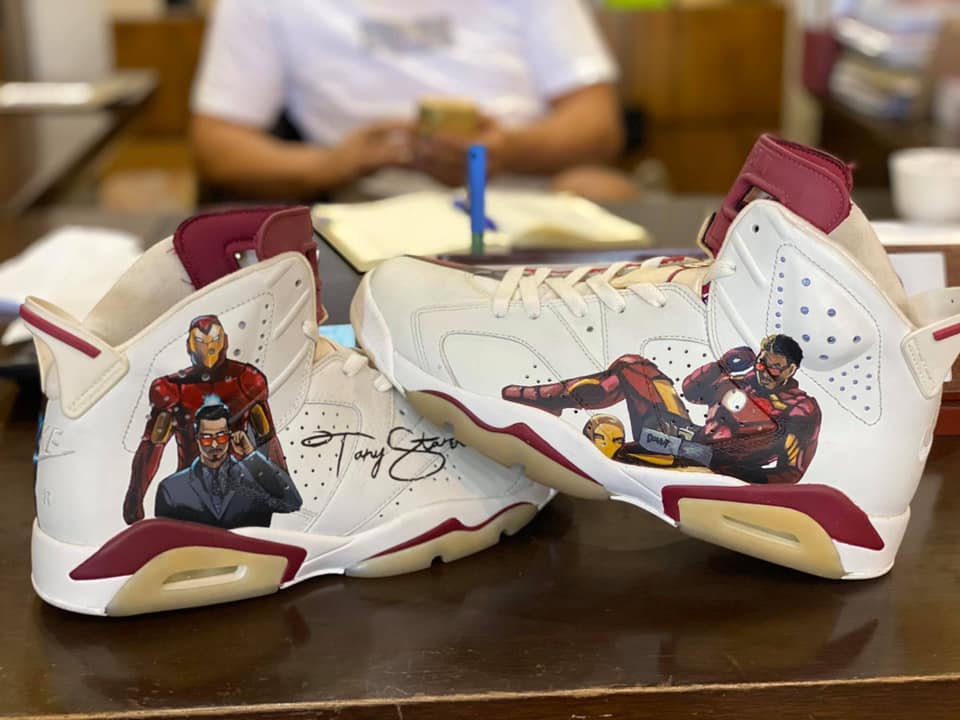 Jordan 6 Personalized Tony Stark Iron Man
Image credit: Johnielle Keith Pasion Nieto
Over two days, he has raised P249,000 (~USD4,914.58) for those in need, and plans to continue auctioning 3 pairs from his collection daily until the end of COVID-19. "Araw araw hanggang matapos ang quarantine, mag auction ako ng 3 pares hanggang maubos ang virus o maubos ang koleksyon ko," he said. 
(Translation: Everyday until the end of quarantine, I'll auction 3 pairs until the virus stops or until there're no more left in my collection.)
---
Cainta locals are happy
---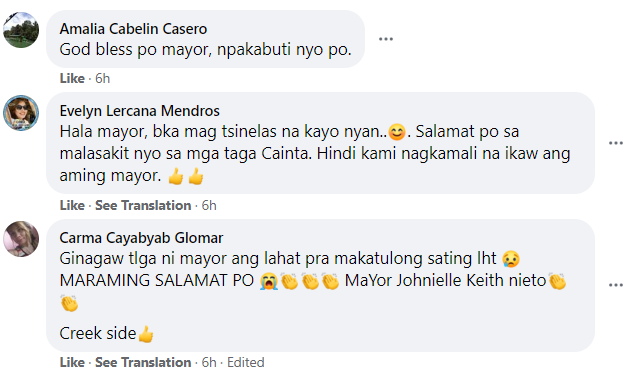 Image credit: Johnielle Keith Pasion Nieto
Residents of Cainta are happy about Nieto's initiatives, sending their best wishes and gratitude to the mayor. Evelyn Mendros even joked that he might now resort to wearing slippers instead. "Hala mayor, b[a]ka mag[-]tsinelas na kayo nyan. Salamat po sa malasakit n'yo sa mga taga Cainta," Mendros commented. 
(Translation: Oh mayor, you might now resort to wearing slippers. Thank you for your sacrifice to the residents of Cainta.)
---
Nieto twins also come to the rescue
---
The basketball spirit is indeed alive in Cainta's COVID-19 efforts because Mayor Nieto's UAAP basketball champion godsons – Nieto twins Mike and Matt – have also been doing their part to help the residents of Cainta.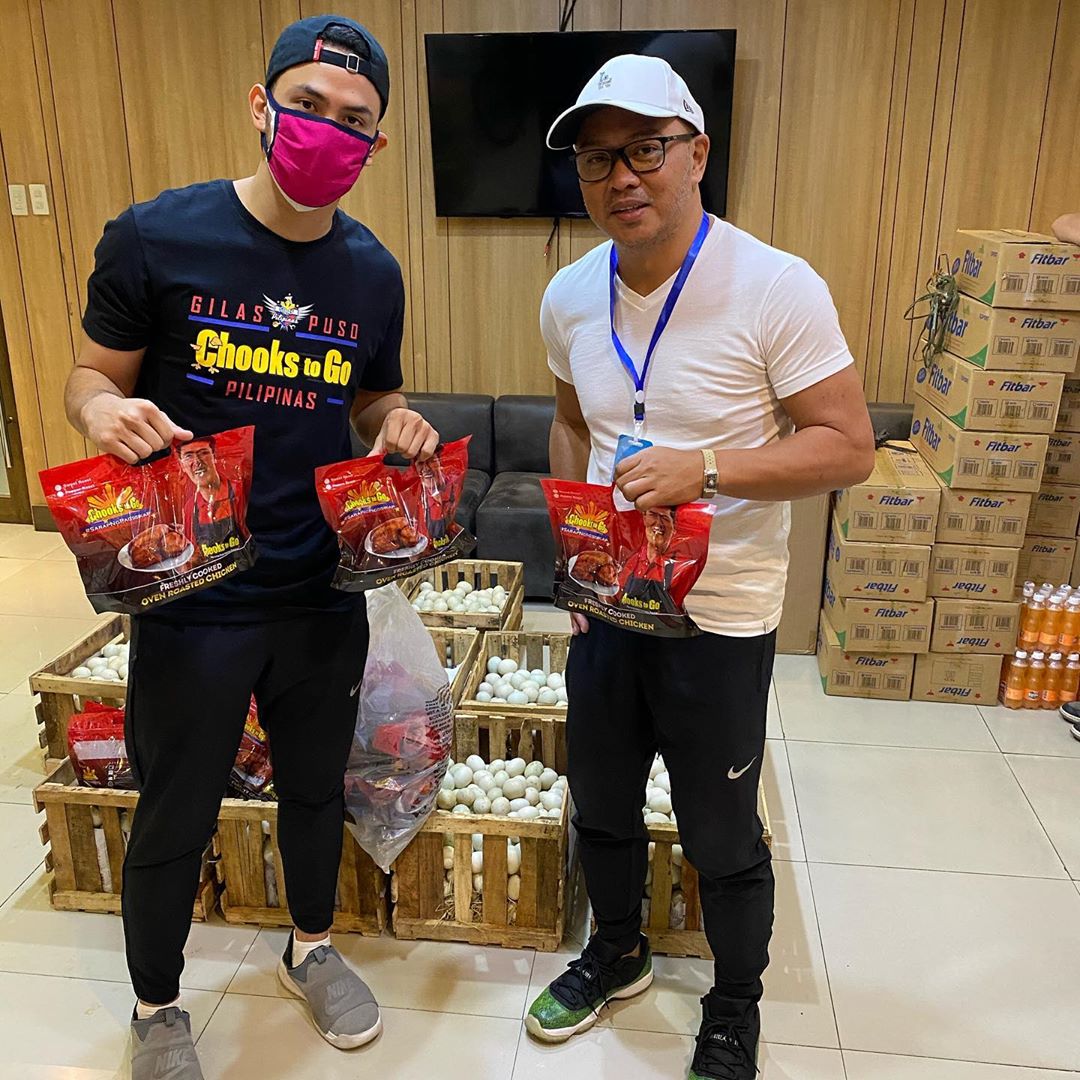 Image credit: @realmattnieto5
They have been part of their ninong mayor's efforts – on 24th March for instance, Matt was with his ninong in sending out food packs for Cainta's frontliners. The twins were also at one point seen on top of a pick-up bearing 14 sacks of rice to be handed out to Cainta's residents.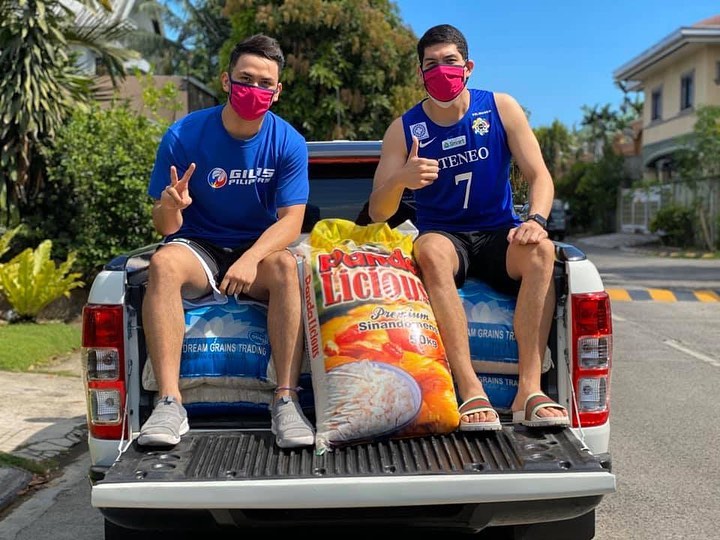 Image credit: @realmattnieto5
---
Let's all support our neighbors 
---
Indeed, fighting COVID-19 should be a collective effort not just by individual volunteers and nonprofits, but also by our local government units. 
Let's laud our mayors who have been going the extra mile to ensure no one from their localities is left alone in difficult times. 
Also check out:
---
Cover image adapted from: Johnielle Keith Pasion Nieto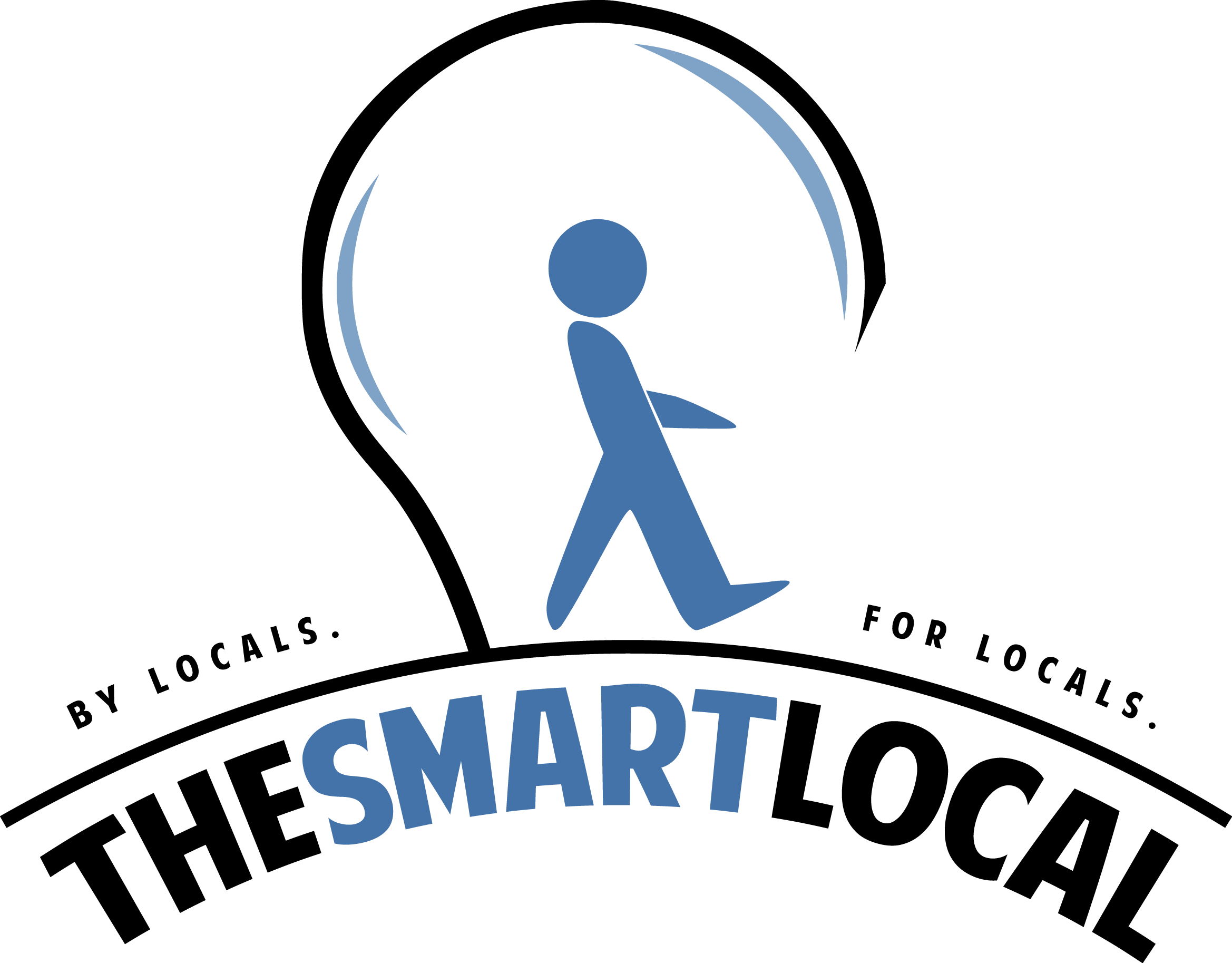 Drop us your email so you won't miss the latest news.