Filipino and eco-friendly brands
---
Christmas is almost here, and it's time to stop giving generic and last-minute gifts.
Thankfully, local and eco-friendly businesses are growing over the past years. Whether you're looking for a gift for your loved ones, ninong, ninang, inaanak, workmates, and even yourself – this list will help you avoid the holiday rush while being intentional about your gifts.
We rounded up 8 Filipino and eco-friendly brands worthy of your support while inspiring and influencing your giftees to care for the environment.
---
1. Auro Chocolate – gluten-free and vegan-friendly cacao and chocolates
---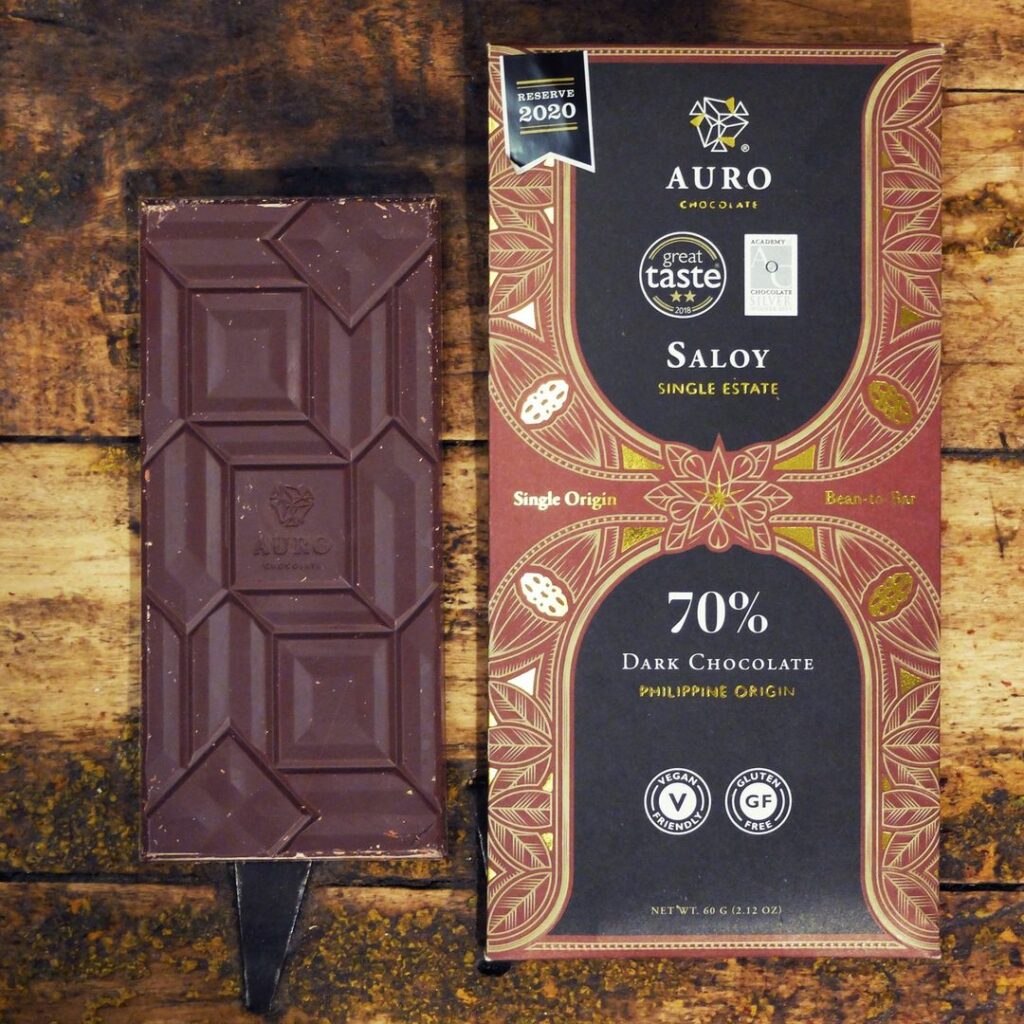 Gluten-free and vegan-friendly dark chocolate.
Image credit: @latetedanslestablettes
Auro Chocolate is the ideal gift if you're looking for chocolates and pastries that are gluten-free, peanut-free, and vegan-friendly this Christmas.
Your giftees will be thrilled to know they can still indulge in sweets with less sugar. Compared to commercial snacks, Auro only uses local cane sugar and organic-certified muscovado sugar, while all its unsweetened cacao and chocolates use plant-based ingredients instead of dairy. So yay for less fat, cholesterol, and calories!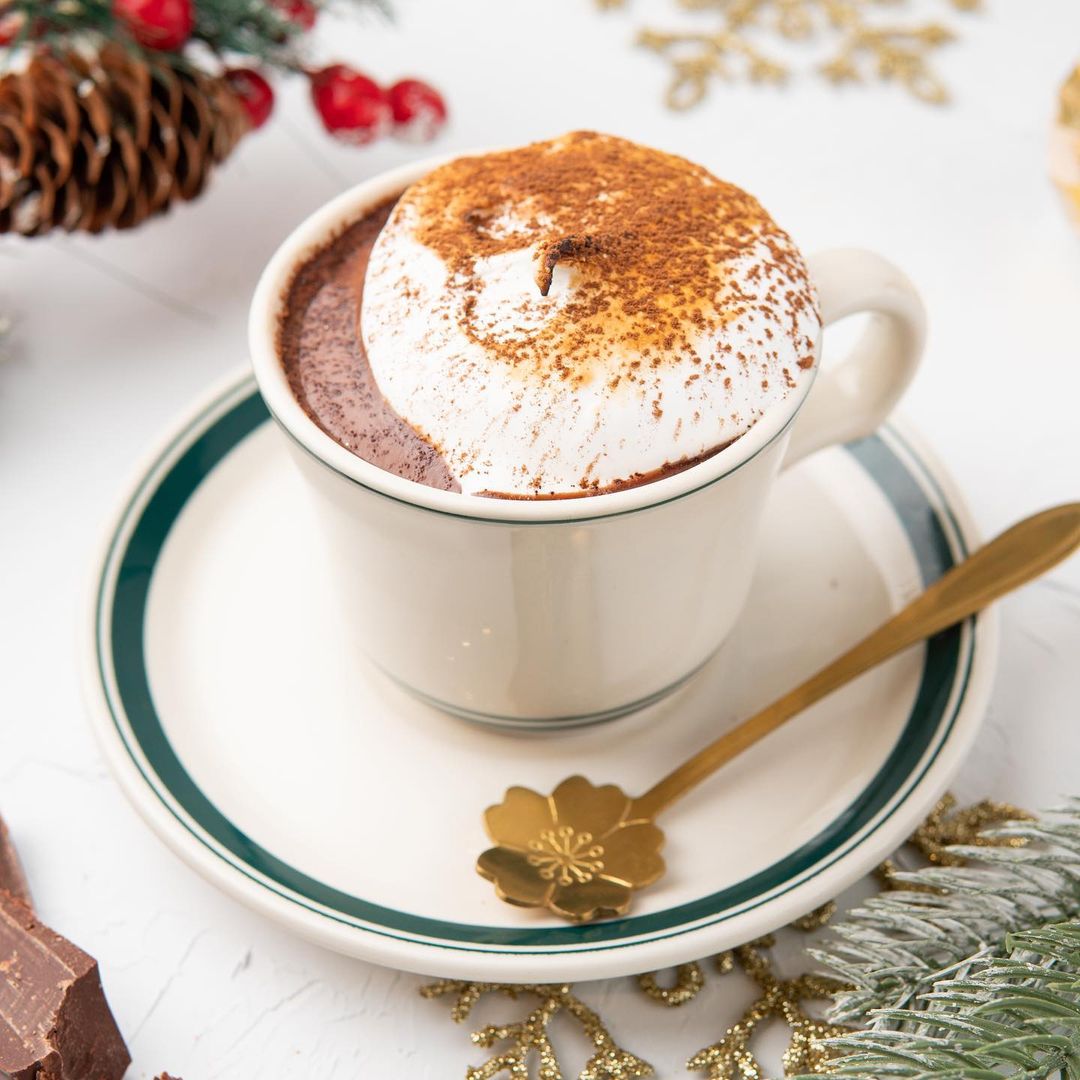 Hot cocoa drink made with Auro.
Image credit: @grampancakesph
You can choose ready-to-eat and ready-to-drink chocolates in singles and gift sets. The 62% Dark Chocolate at P195 (~USD3.50) has tropical fruit flavors making it more local, and the Natural Cacao Powder at P302 (~USD5.42) is natural and sugar-free, ideal for people with vegan and Keto diets.
All their product prices range from P65 (~USD1.16) to P4,250 (~USD76.38). As the brand's farmers in Davao follow organic practices, its bold-flavored cacao beans and chocolates are grown without pesticides that can be toxic to our bodies and the planet.
Auro Chocolate's website | Facebook | Instagram
---
2. Nature's Apothecary – loose-leaf teas, superfoods, and tea accessories
---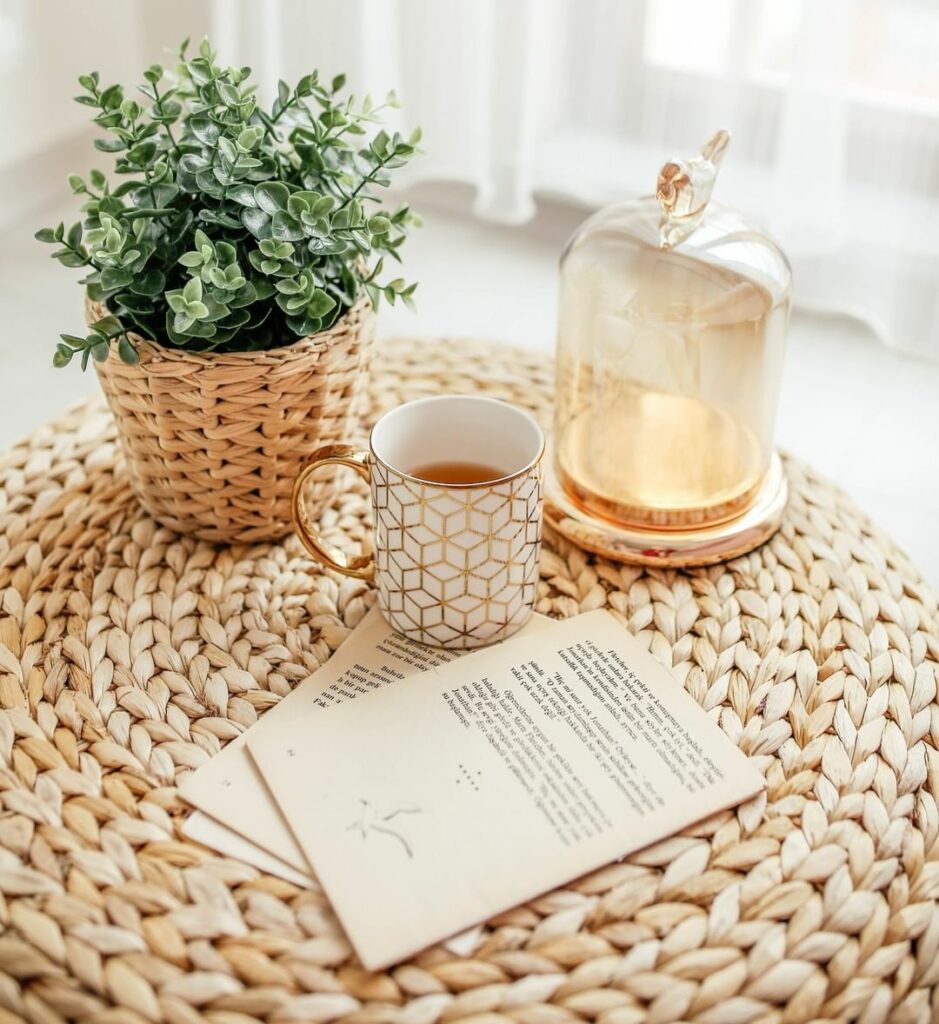 A cup of herbal tea.
Image credit: @naturesapothecary.ph
Gift a calming experience to a tea-lover friend or encourage a loved one or two to alternate their coffees and sodas with teas.
Nature's Apothecary is an organic tea brand providing tea essentials: from loose-leaf teas to premium raw forest honey to glass pots. You have loose-leaf flower teas, signature blends, and traditional herbal teas as options.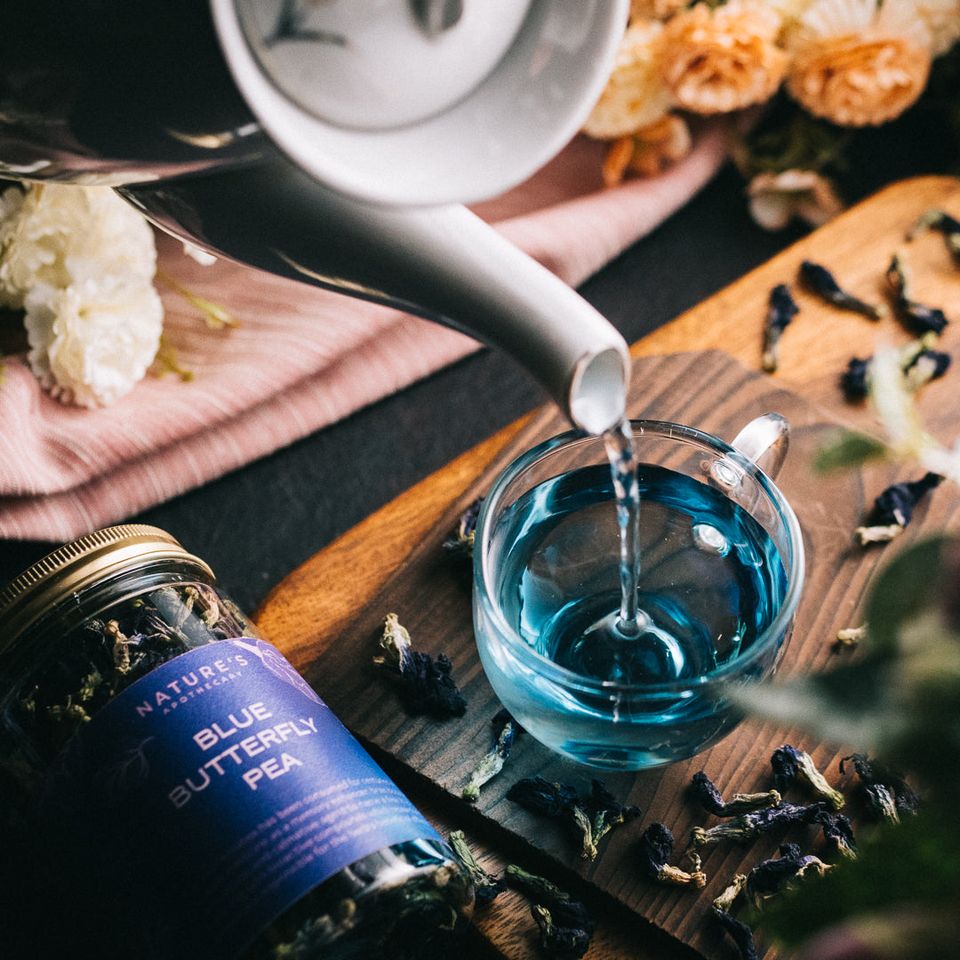 Butterfly Pea flower tea.
Image credit: Nature's Apothecary
Some of the teas available include Butterfly Pea at P164.50 (~USD2.94), which has many benefits, from reducing stress and anxiety to boosting brain function to lowering blood pressure. Namaste at P199.50 (~USD3.58) is a blend of honeysuckle flowers, white tea leaves, and tangerine peel. It supports the liver, digestive and respiratory systems. And Tawa-Tawa at P225.25 (~USD4.04) is known to treat digestive problems, fever, and dengue.
All tea and superfoods are ethically grown by local farmers in Agusan del Norte. Nature's Apothecary wants to inspire us to care for our health, well-being, and the environment by providing us with teas and superfoods that are organic, non-toxic, and keep our immune systems strong.
Nature's Apothecary's website | Facebook | Instagram
---
3. Zero Basics – skincare essentials without harmful chemicals
---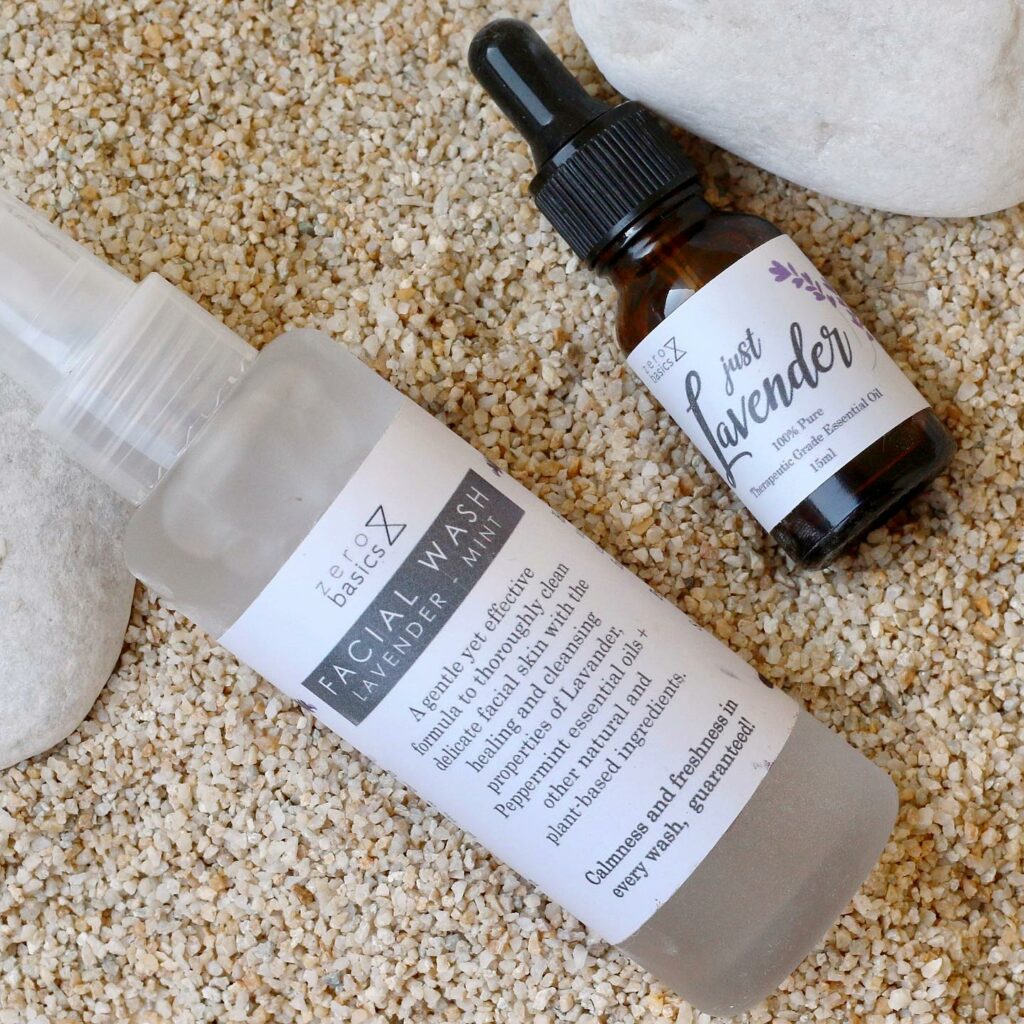 Lavender-mint facial wash and Lavender essential oil.
Image credit: Zero Basics
Zero Basics make gentle self-care products for the face, body, and hair. From shampoo to facial wash to deodorant – it's all vegan. There are no harmful chemicals such as parabens and alcohol in these products.
Check out the mild yet effective Lavender-Mint Facial Wash at P260 (~USD4.67). With lavender extracts and a cooling sensation, it will heal and soothe the skin from irritation, inflammation, and other skin issues – a good find for people with sensitive skin.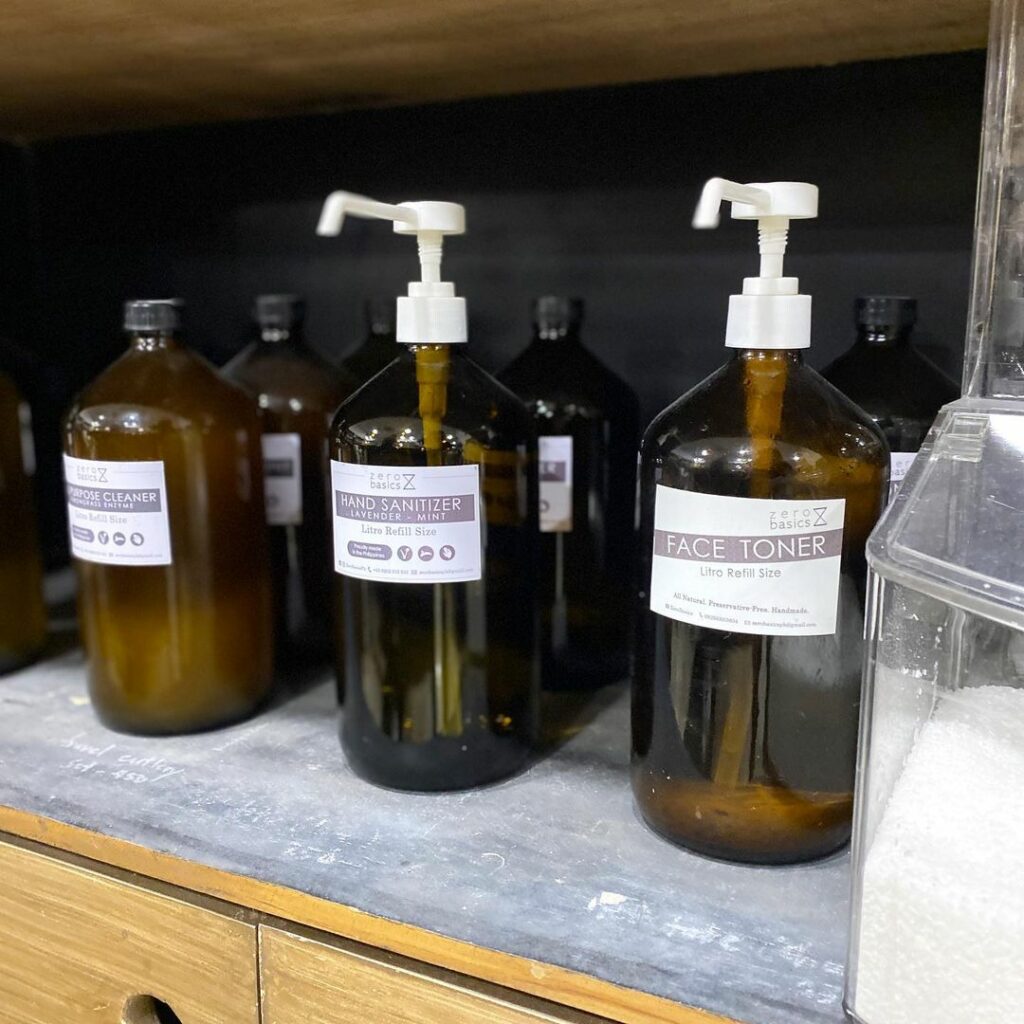 1-liter refillable bottles.
Image credit: @zerobasicsph
Aside from that, every bottle of facial toner, deodorant, hand sanitizer, and insect repellent is refillable. Zero Basics also have an option of getting their products in generous one-liter-sized bottles. You can give your bottles back for a discount too.
This way, your giftees can be free from harmful chemicals and save money on their next buy.
Zero Basics's Facebook | Instagram
---
4. Sunki Label – sustainable fashion that can last for more than just a season
---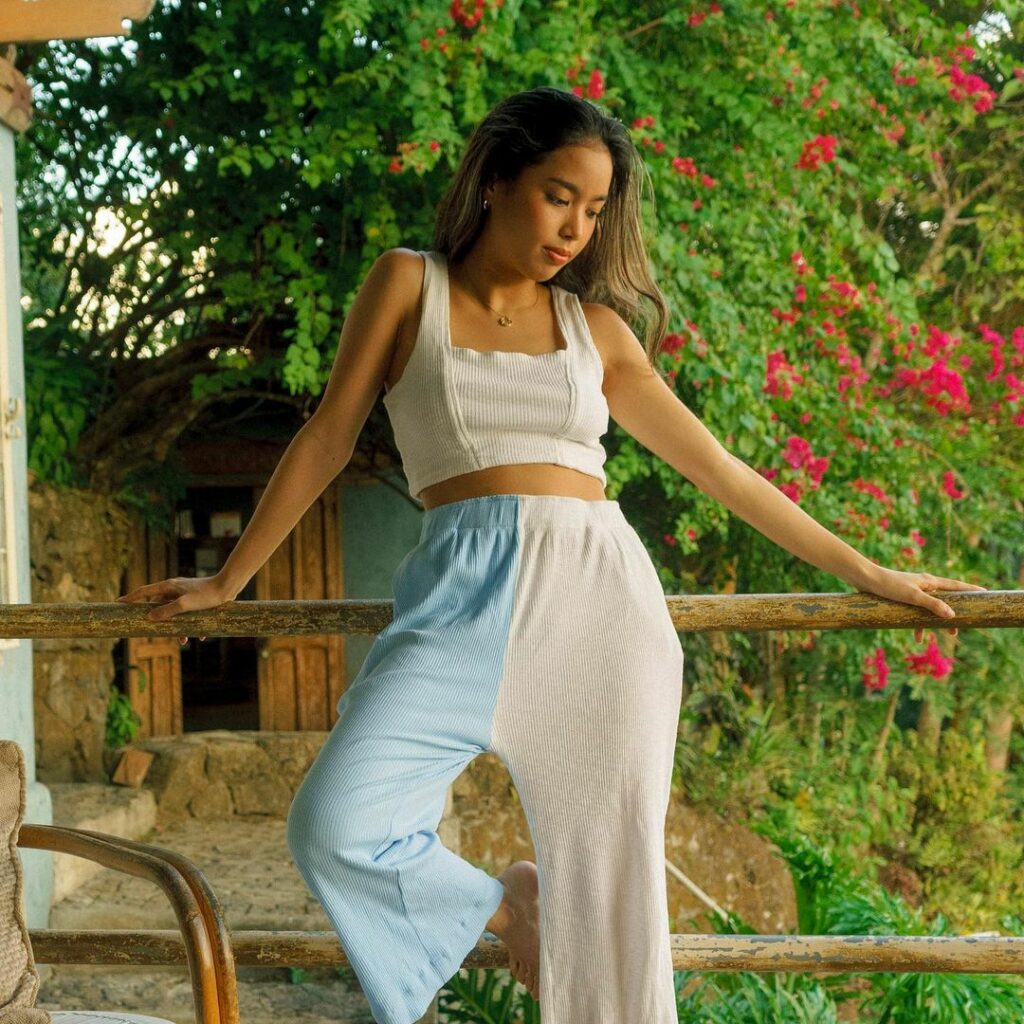 Chillin' in Knitty Gritty cropped tank and lounge pants priced at P990 (~USD17.47) and P1,390 (~USD24.53).
Image credit: @sunki.label
Here's a collection of relaxed fits for your family, friends, or workmates who are like rays of sunshine. Whether you're looking for a top, a bottom, a dress, or a jumpsuit – Sunki has all the fun, colorful, and inclusive sizes for whoever you have in mind.
Unlike fast fashion, Sunki is a low-impact brand that ensures your clothes will last you for more than a season – not thrown in landfills after a couple of uses.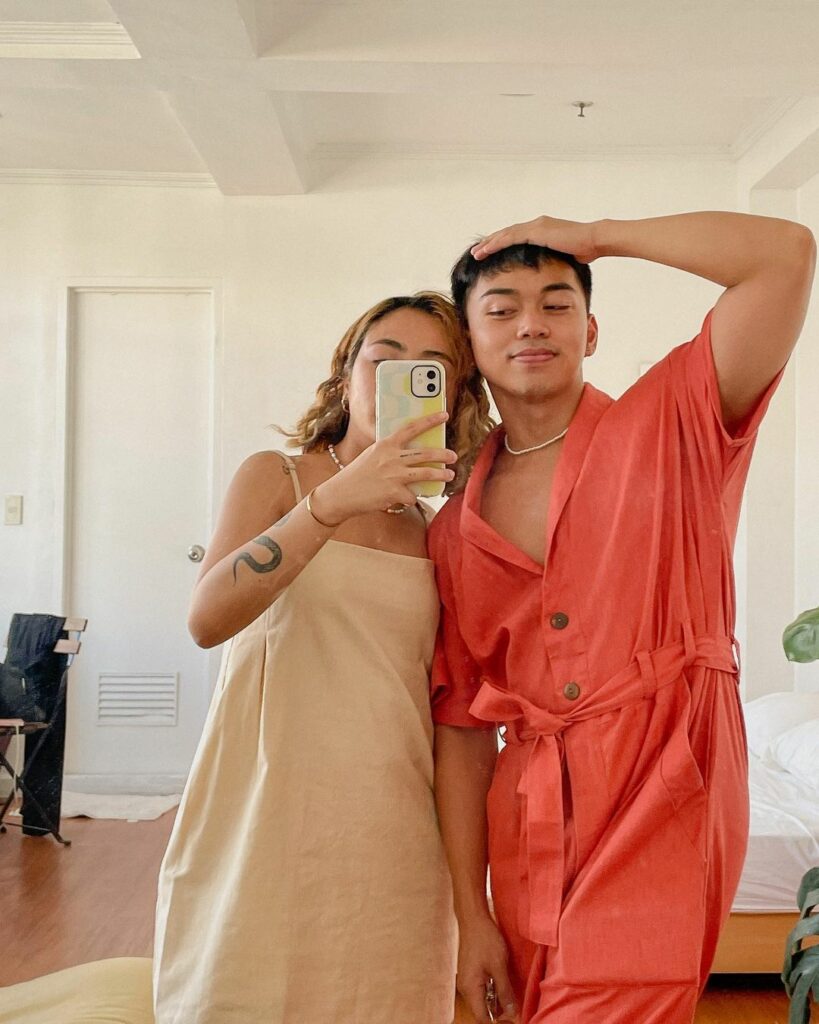 The Shake Your Margarita dress in cream and Honey, I Fixed The Sink jumpsuit in rust, at P2, 150 (~USD38.64) and P2,350 (~USD42.23) respectively.
Image credit: @sunki.label
Their material is linen that's OEKO-TEX®-certified, which means chemicals weren't used during production. Some clothes are also made from repurposed fabrics. Aside from looking cute, you'll be wearing clothes that are good for you and the environment.
---
5. Lakat – pineapple fibers made into sneakers
---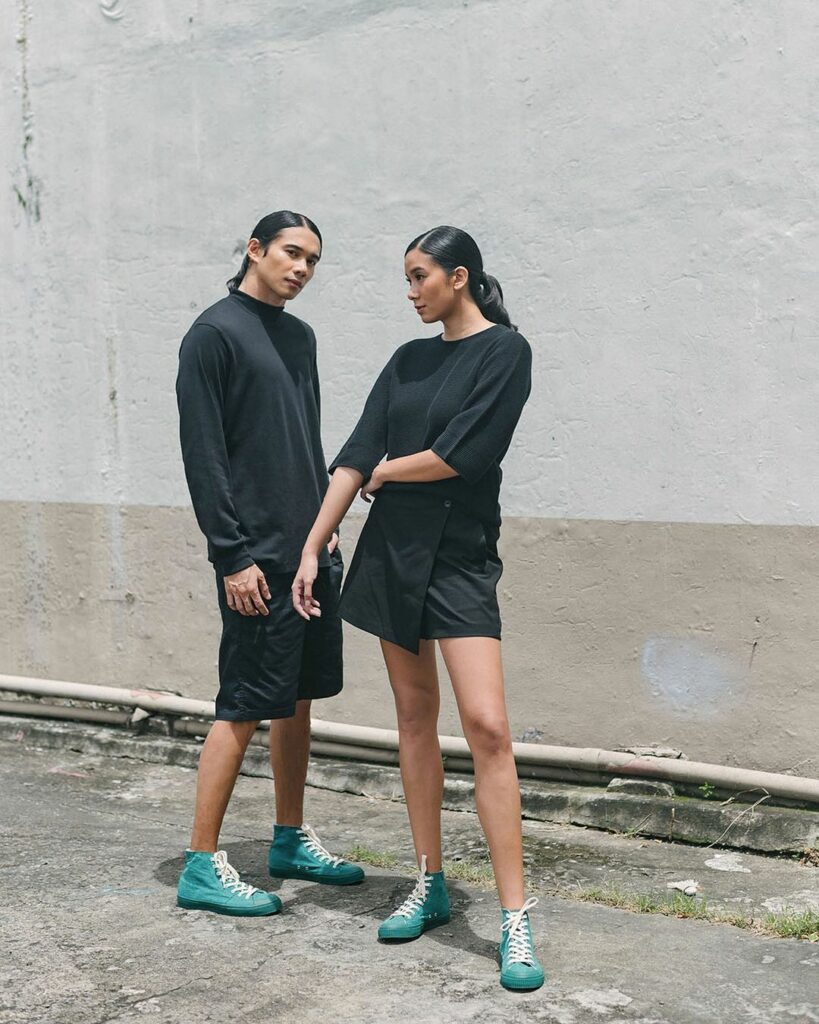 Lakat sneakers in high-cut verdigris green.
Image credit: @lakatsustainables
Sneakers ethically sourced and made from piña or pineapple fiber are another unique choice for your eco-friendly gift-giving. It's a handwoven product that gives a new life to usually discarded or burned piña leaves. At the same time, they use non-toxic chemicals for the environment.
The pineapple fibers turned into textiles to produce these sneakers are lightweight, breathable, water and sweat-absorbent, and wrinkle-resistant.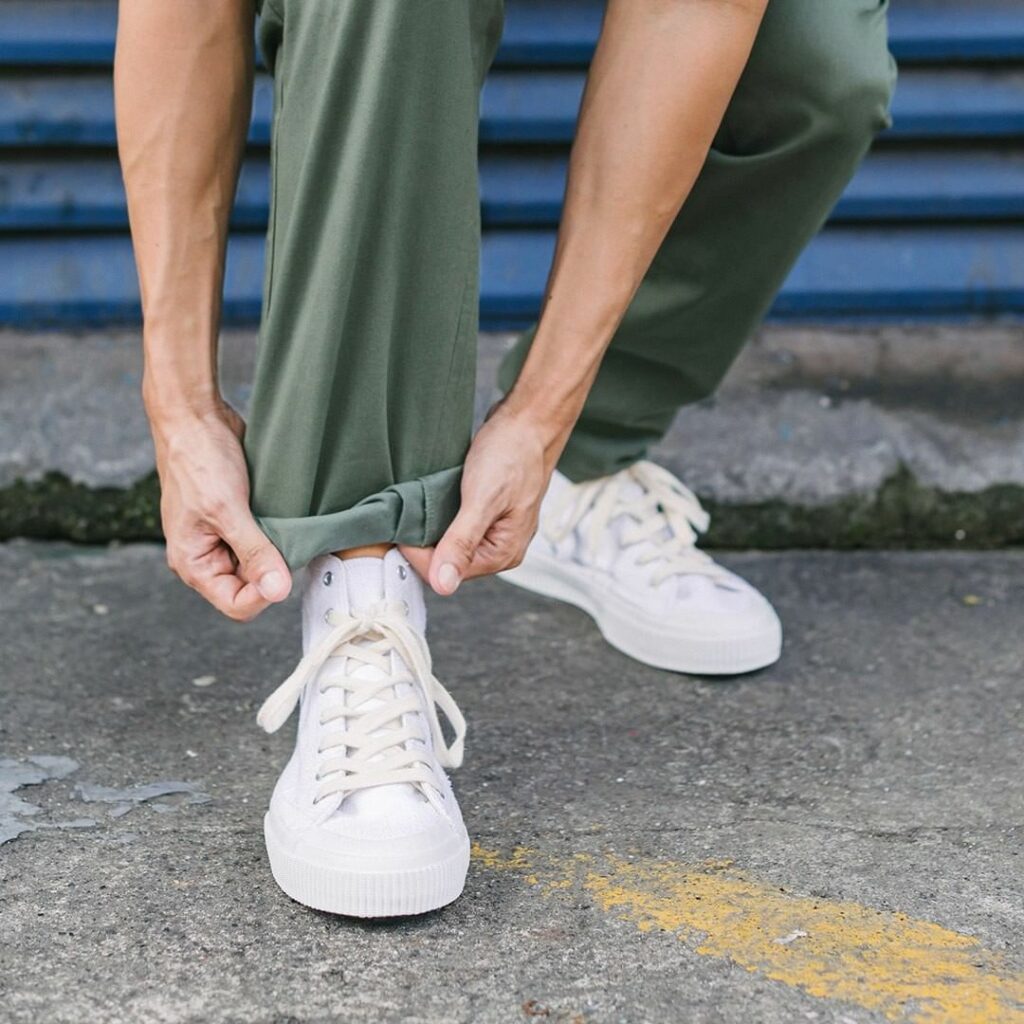 Low-cut Lakats in white.
Image credit: @lakatsustainables
Lakat Sustainables created these vegan sneakers in plain and bright colors, made possible by the Department of Science and Technology – Philippine Textile Research. You can get them in low-cut or high-cut styles – priced at P3,960 (~USD71.17) and P4,220 (~USD75.85) respectively.
They're stylish, comfy, and made for any gender. You can trust that they're comfortable for your giftee's feet, and they can be sure to last a long time.
---
6. Daydream Republic – pinboard maps, collapsible cups, foldable cutlery, and other travel and daily essentials
---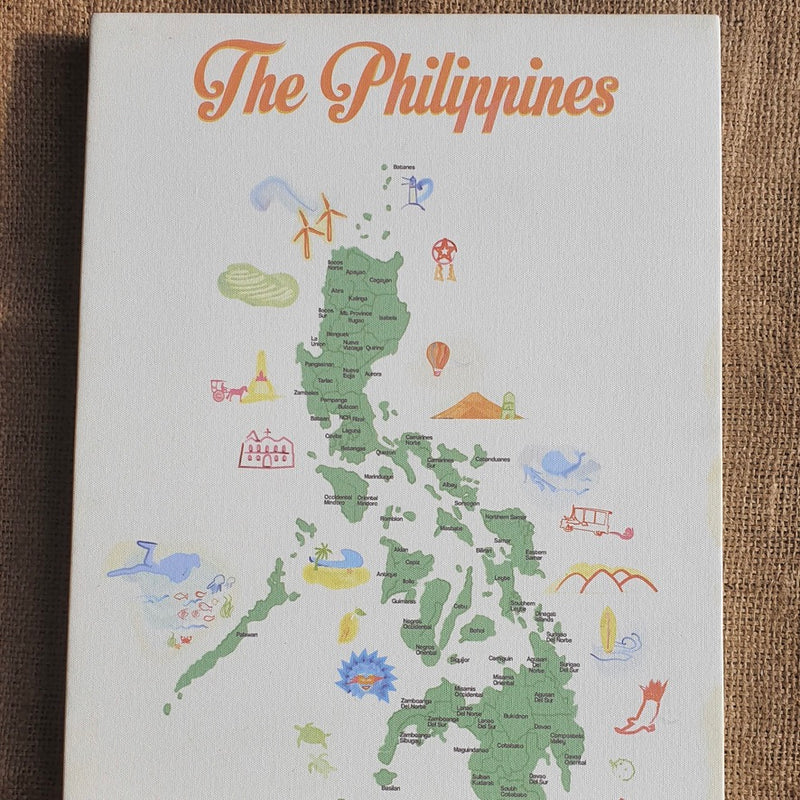 The Pin My Travels PH map is P1,600 (~USD38.88).
Image credit: Daydream Republic
Now that traveling has picked up post-Covid-19 lockdown, our bucket lists are getting filled again. Items such as collapsible cups, foldable and detachable cutlery sets, and doubled-edged metal razors are easy to carry around and are great for travel gift ideas.
Daydream Republic, an eco-friendly travel and lifestyle brand known for the Pin My Travels map, is closing its doors in 2023, but first, they are holding their last holiday sale of up to 50% off till 31st January.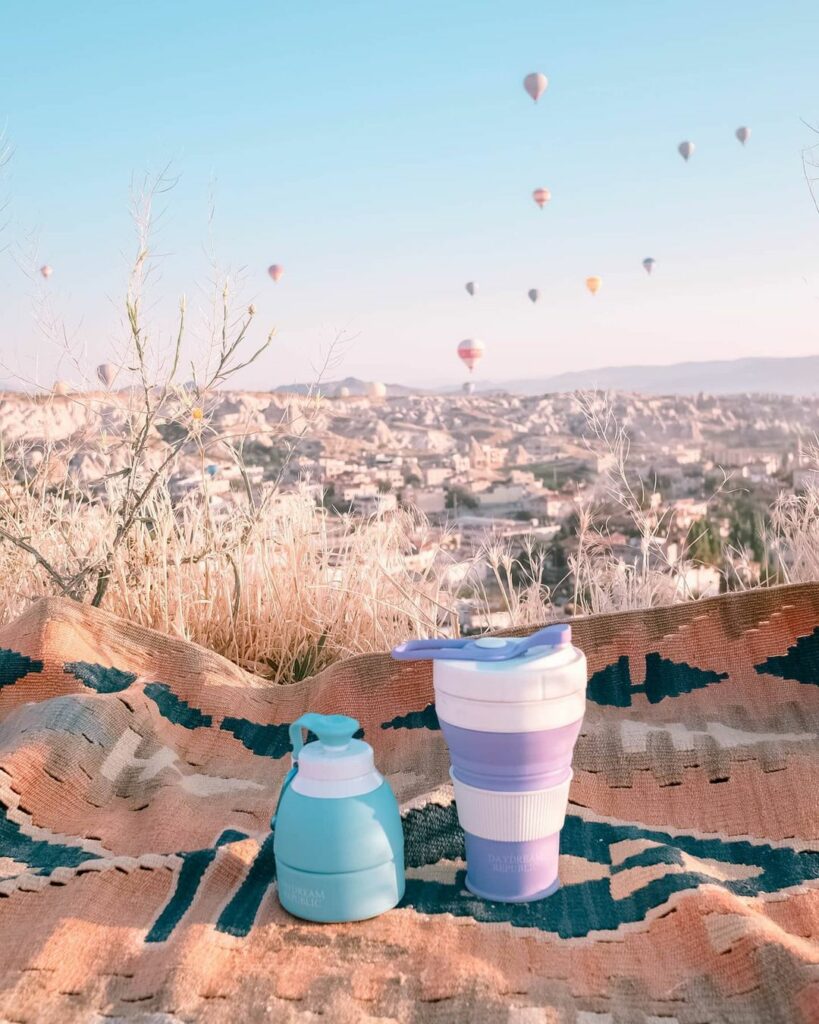 The Drink 'n Stash and Sip 'n Stash collapsibles in Turkey.
Image credit: @daydreamrepublic
The Pin My Travels World map, an ideal gift for the citizens of the world in your circle, is now going for P1,650 (~USD29.65), while the Sip 'n Stash collapsible cup, useful for daily coffee runs or water refills wherever you are, is now P499 (~USD8.96).
Before one of these Filipino and eco-friendly brands goes, now is a great time to cop these items for your Xmas gifts.
Daydream Republic's website | Facebook | Instagram
---
7. Fili – 100% biodegradable and compostable phone cases
---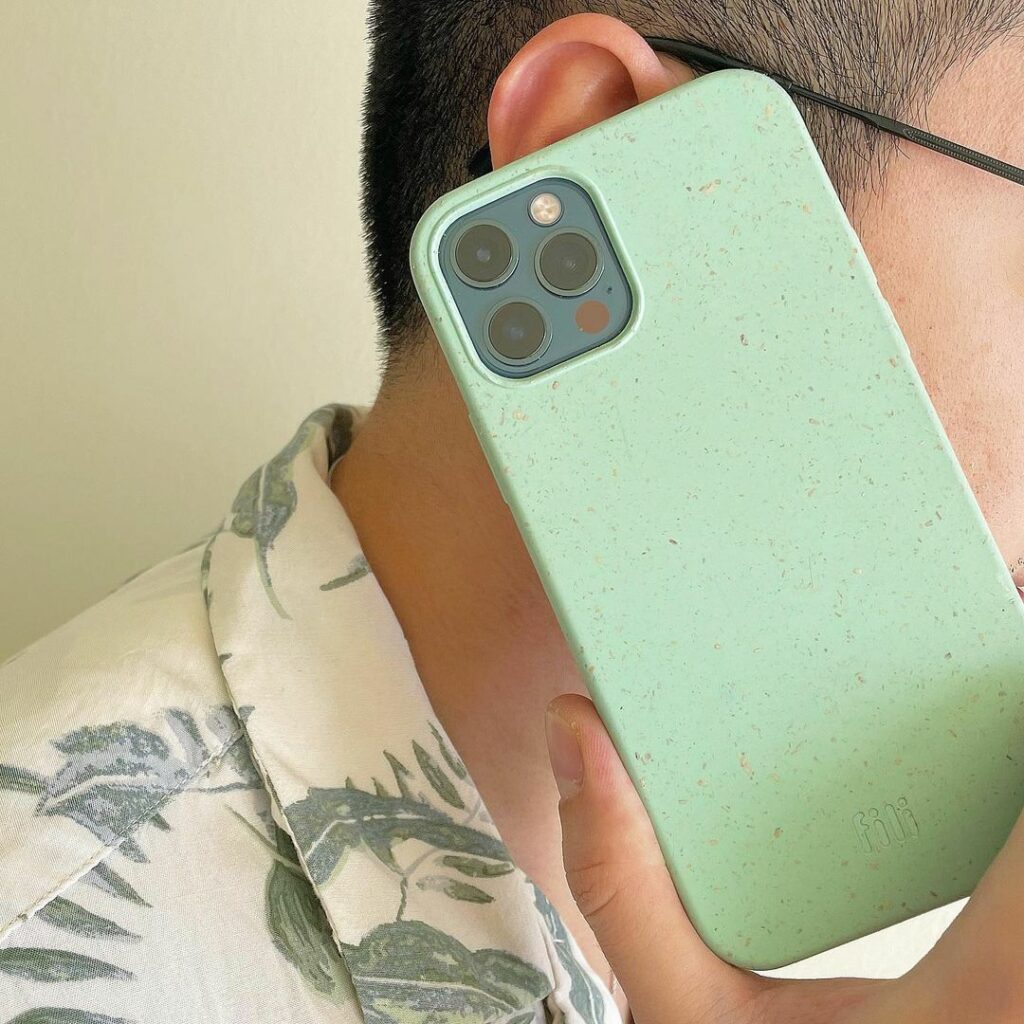 Green phone case for iPhone 13 at P990 (~USD17.55).
Image credit: @filicaseph
All of our phones are precious and should be protected from breaking – that's what phone cases are for, so if you have a loved one who likes to live on the edge and keep theirs bare – then it's time to give them one.
Fili is the first in the Philippines to make biodegradable and compostable phone cases with wheat fiber as material. From P400 (~USD7.18) to P1,550 (~USD27.86), you can buy a case for iPhone, AirPods, or Samsung, and even have it customized with your name, initials, or favorite numbers.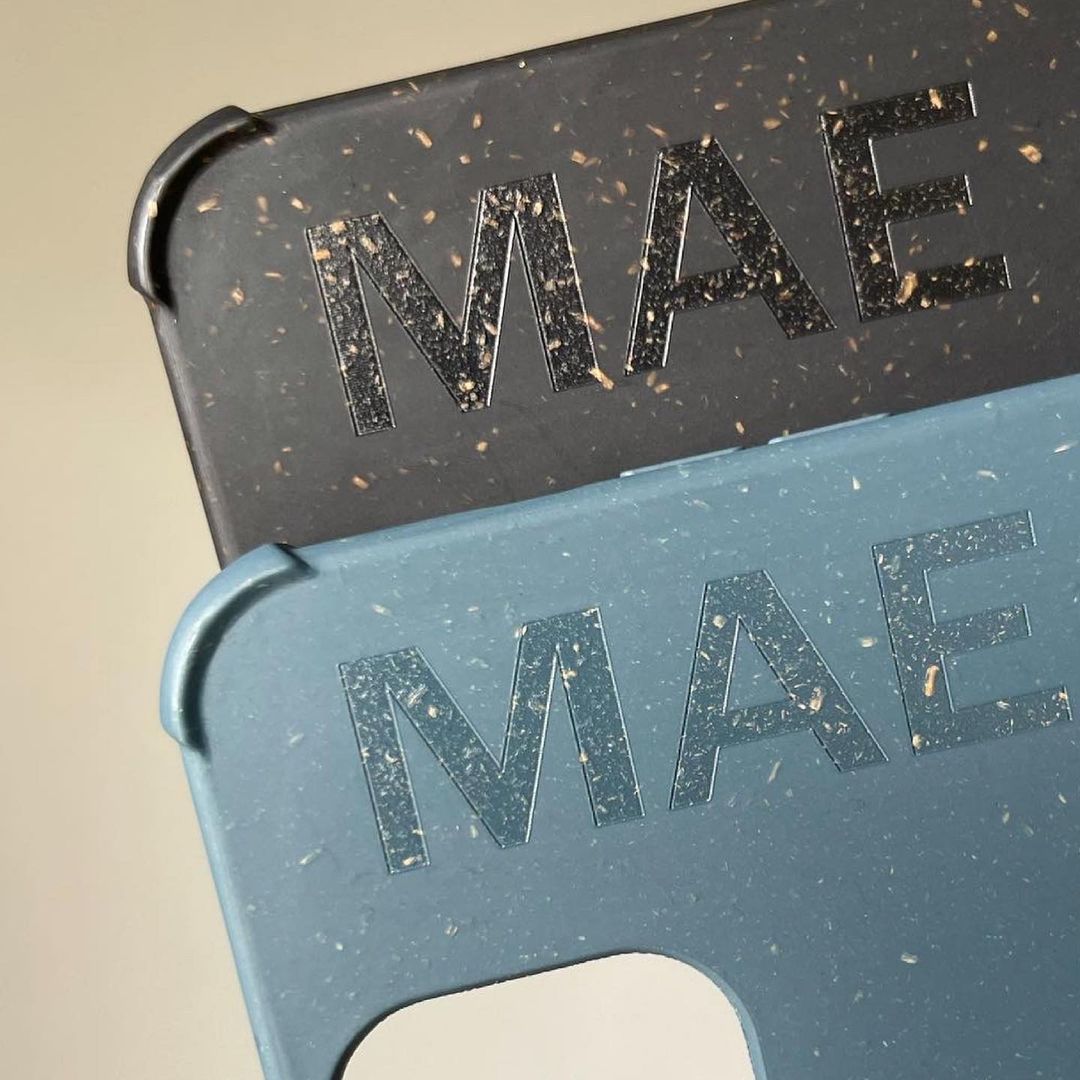 Customized case with the customer's name.
Image credit: @filicaseph
Aside from having a plant-based phone case, Fili partnered with Ramon Aboitiz Foundation Inc. to plant a tree for every case purchased. It's a gift that will also give back to Mother Nature.
---
8. Loop Store – one-stop sustainable online store for personal, home, and pet needs
---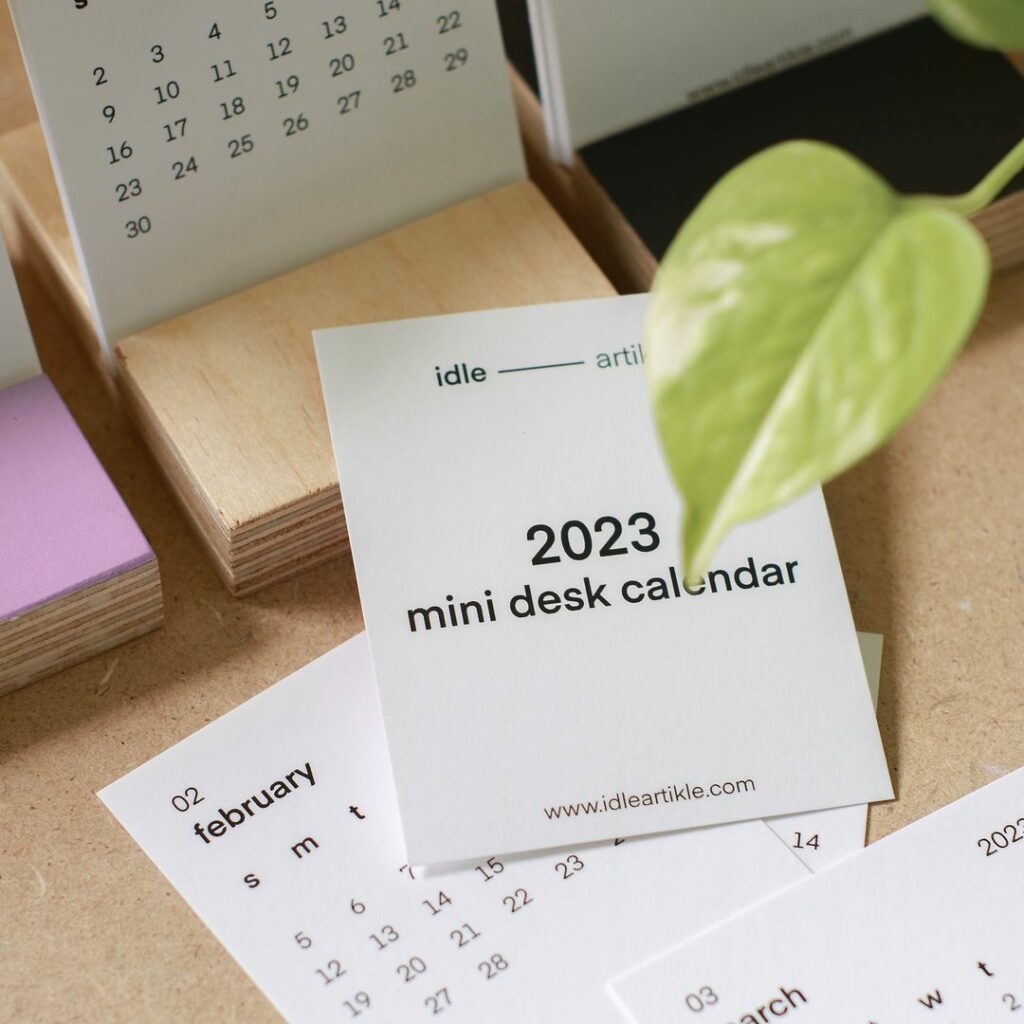 Idle Artikle's 2023 mini desk calendar, partially made with birch plywood offcuts at P490 (~USD8.80).
Image credit: @loopstore.ph
For undecided shoppers that still want to gift consciously, Loop Store is like an online supermarket of diverse eco-friendly items across plenty of categories that can give you inspiration on what to give your loved ones this holiday season.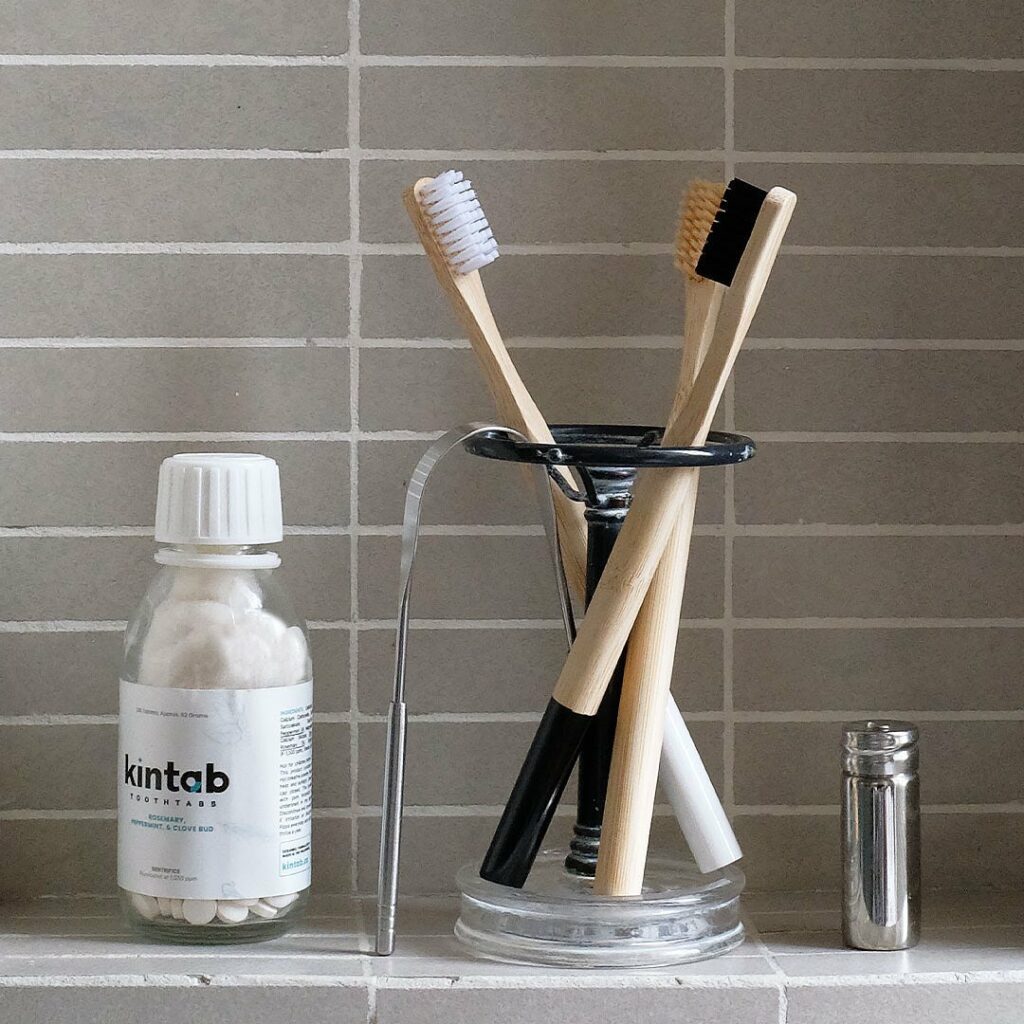 Kintab tooth tabs, Loop bamboo toothbrush, and bamboo charcoal floss.
Image credit: @loopstore.ph
These are some of the products you can gift: personal care items such as Oler's Rose Water Hydrating Toner & Serum at P251.10 (~USD4.51) and Rinse + Repeat's Multi-purpose Lip Balm at P180 (~USD3.23) for your beauty enthusiast friends; home and kitchen items such as Stasher's Sandwich Bag at P663 (~USD11.91) and The Good Cloth Co.'s Beeswax Wrap Basic Set at P468 (~USD8.41) for the budding home chefs; pet essentials such as Alpas' Abaca Ball and Rope at P180 (~USD3.23) and Kinko's Pet Bath Cubes at P663 (~USD11.91) for your and your loved ones' fur babies.
Instead of running from one shop to another, getting all your gifting needs from this one-stop shop of home-grown Philippine brands will save you time and effort.
Loop Store's website | Facebook | Instagram
---
Filipino and eco-friendly brands to support
---
As we think of Xmas presents to make the people around us feel appreciated, it would also be great to consider what impact each product leaves on our environment.
As we can see, there is no lack of Filipino and eco-friendly brands to support. While showing our gratitude to our loved ones this holiday, let's also be more mindful of what we buy and share, not just this season but all year round.
Happy sustainable shopping!
Check these out for more sustainable and holiday gift ideas:
---
Cover image adapted from: Sunki, @daydreamrepublic, Lakat, and @loopstore.ph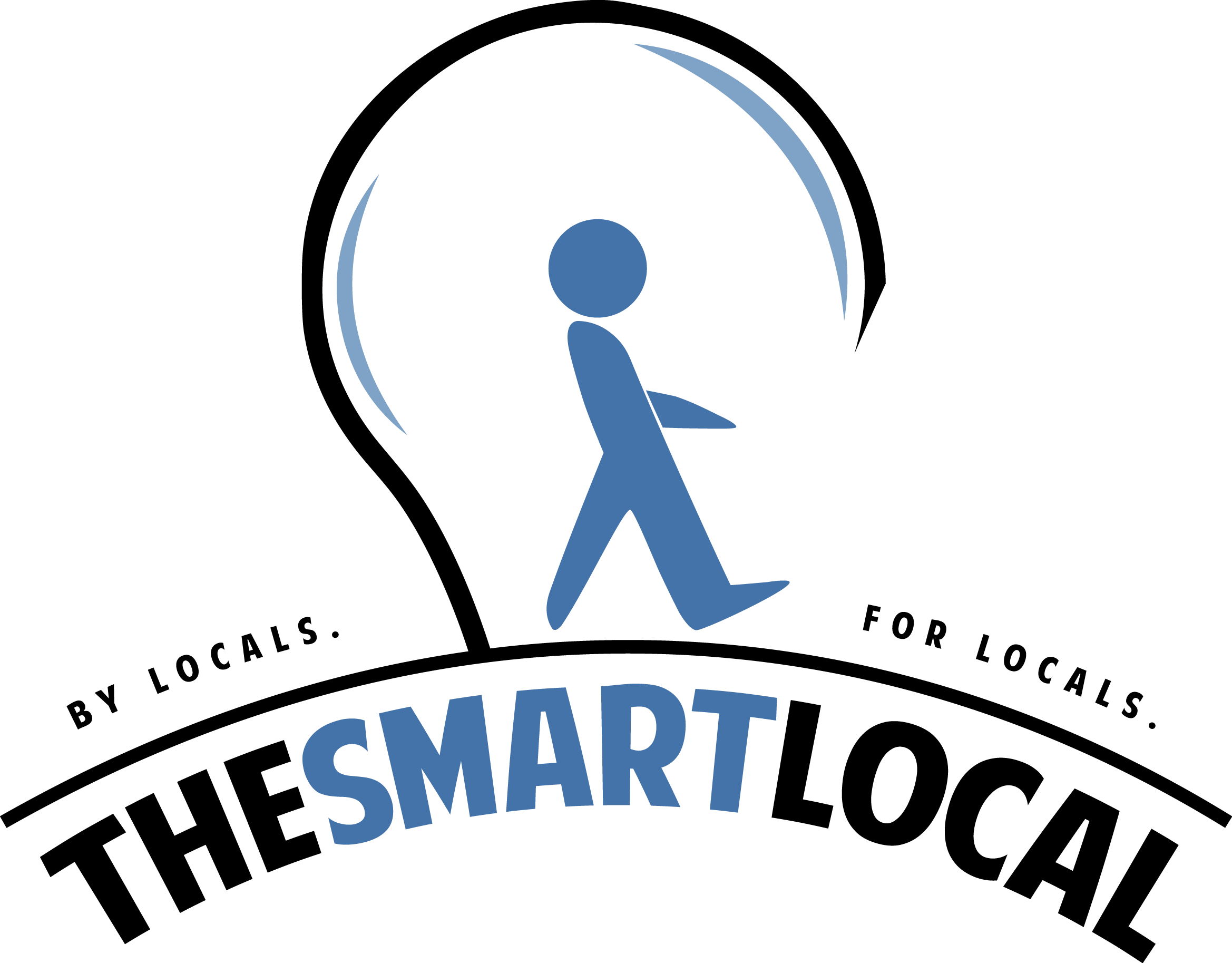 Drop us your email so you won't miss the latest news.