Debit cards in the Philippines
---
If you often have a little extra left from your paycheck and don't know where to put it, make saving money one of your resolutions in 2023. This can help you get through rainy days.
To help secure your money, here are 7 debit cards in the Philippines for convenient money transfers and savings, including digital banks that offer physical cards.
---
1. GCash Mastercard – widely used e-wallet in the Philippines
---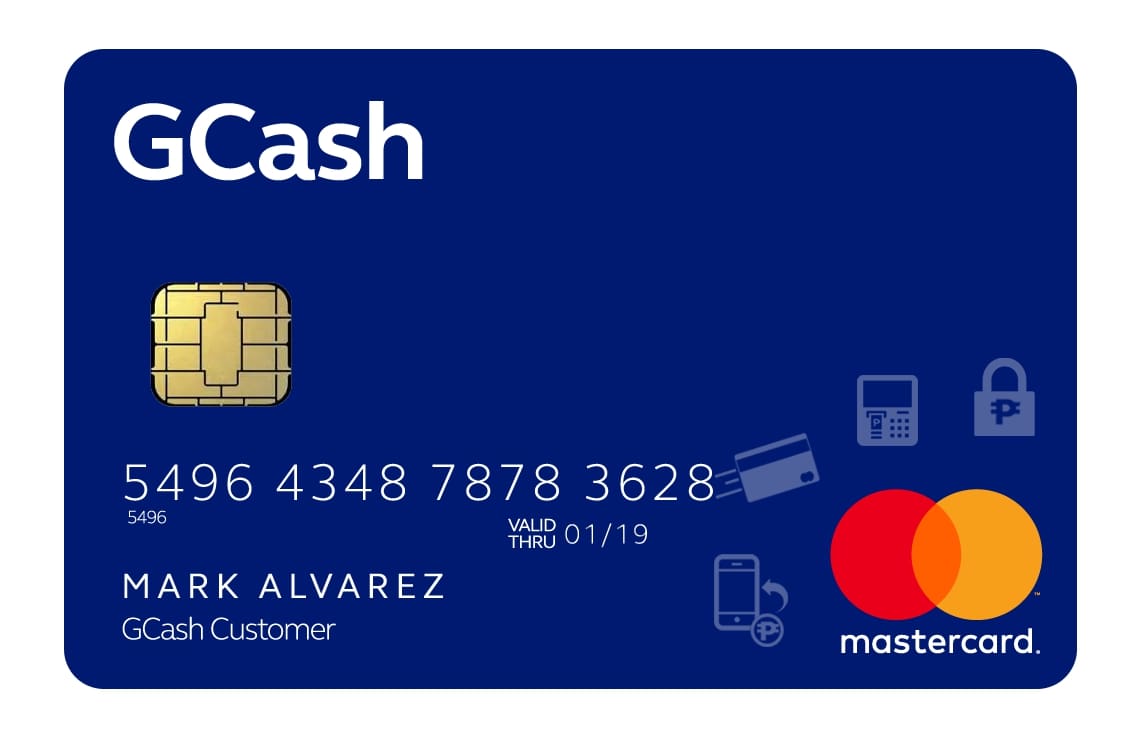 GCash Mastercard.
Image credit: gcash.com
GCash may be more popular as an e-wallet, but it also offers a Mastercard debit card so you can withdraw your GCash money from ATM machines nationwide.
Since it's widely used in the Philippines, it allows you to quickly transfer money to other GCash accounts. You'll find many merchants that accept payments through GCash. The app is also rich in features, including convenient bills payment.
Several GCash Mastercard users have also shared on social media that they were able to use their cards abroad with one of the lowest conversion fees among cards in the Philippines.
It's even easy to apply for a GCash account and ask for a debit card on your phone. You only need a Philippine mobile number and a valid ID. No maintaining balance is required.
GCash's website | Facebook | Instagram

---
2. Maya – 4.5% base interest rate per annum
---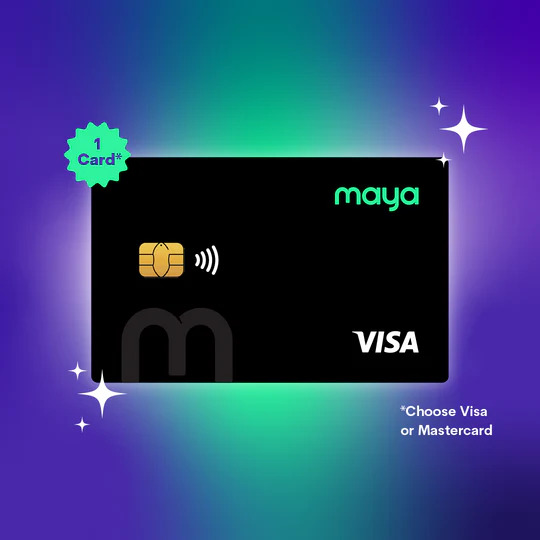 Choose between Visa and Mastercard.
Image credit: maya.ph
Though Maya (formerly PayMaya) is a digital bank, you can opt to get a Mastercard or Visa card from them. This allows you to enjoy their base interest rate of 4.5% per annum while being able to withdraw from ATM machines and use your card to pay for shopping.
On top of their high interest rate, Maya offers rewards such as vouchers and cashback rebates for payments made using your account. The app also has a savings feature that lets you track up to 5 of your financial goals.
Opening an account is easy. Simply download the Maya app on your mobile and sign up.
Maya's website | Facebook | Instagram

---
3. UnionBank Lazada Debit Card – discount vouchers and cashback rebates
---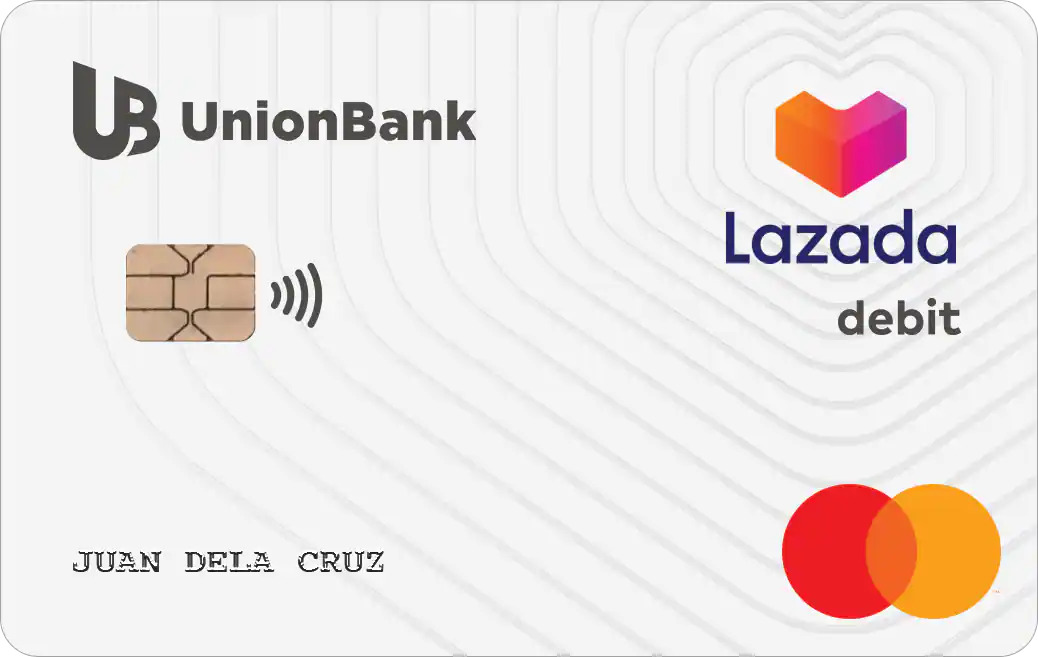 UnionBank Lazada Debit Card.
Image credit: unionbankph.com
Those who love online shopping can get the UnionBank Lazada Debit Card. It lets you earn 2 Lazada Credits for every P200 purchase in Lazada and 1 Lazada Credit for any other purchase of P200. On top of these, you can even get cashback rebates, discount vouchers, and access to exclusive sales.
All you need to do is apply through their app and request for a physical Mastercard debit card. No initial deposit or maintaining balance is required. You can even make deposits at 7-Eleven outlets or any of their 8,000 partner merchants in the Philippines.
Just note that this UnionBank debit card has a P500 annual fee but you can get this waived by maintaining an average daily balance of P10,000.
UnionBank also has a great mobile banking app for people who value user experience.
Unionbank's website | Facebook | Instagram

For a list of branches, click here.
---
4. BDO – one of the banks with the most ATM machines across the country
---

BDO debit cards.
Image credit: bdo.com.ph
If you like paying with cash, you can open an account in a traditional bank such as BDO. It has one of the most branches and ATM machines for unlimited free withdrawals.
You'll need to visit one of their branches to open an account. Choose between a Visa or Mastercard. Once you have your BDO debit card, you can set your online purchase and ATM withdrawal limits on your own online or through their app.
BDO also partners with different merchants such as Grabfood, SM Supermalls, Agoda.com, Emirates, and more, and even debit card holders can enjoy perks. You'll be notified of these deals via email.
Just maintain a P2,000 balance on your BDO debit card to avoid fees.
---
5. BPI Debit Mastercard – convenient mobile banking features
---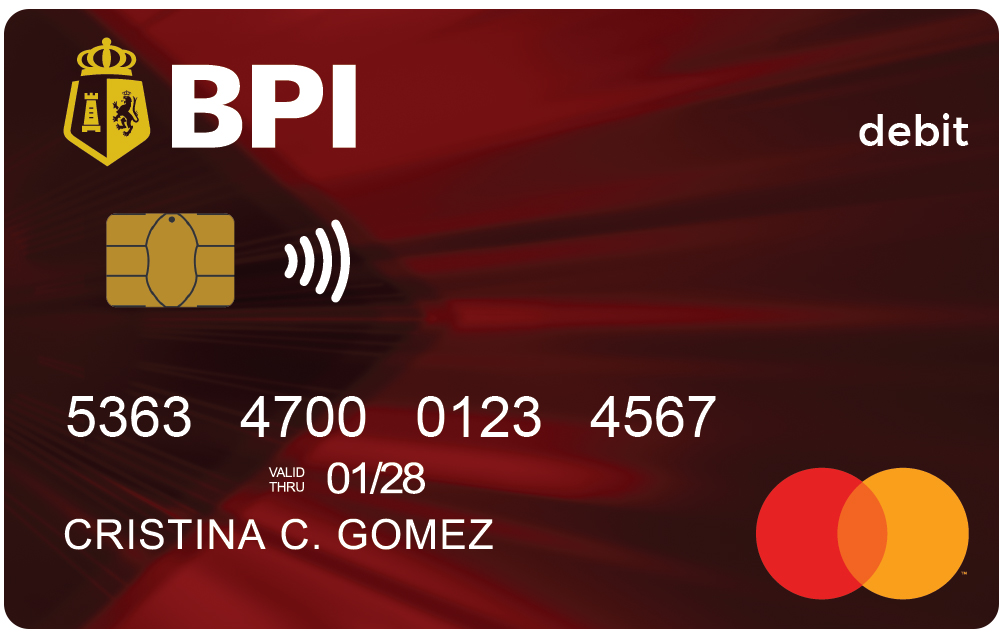 BPI Debit Mastercard.
Image credit: bpi.com.ph
BPI offers the best of both worlds, with many branches and ATM machines nationwide and a mobile app that has plenty of features which allow you to transfer your money and pay your dues conveniently.
The bank has 24/7 cash deposit machines so you don't have to make time during office hours to secure your money. But if you can't go to one of these, they offer free cash-ins through GCash, ShopeePay, and Maya.
They even go beyond bank-to-bank transfers. You can remit money from your BPI account to your family through LBC, Cebuana Lhuillier, MLhuillier, and the like.
BPI's mobile banking app also has card control that lets you adjust withdrawal and purchase limits, and enable or disable international access. A maintaining balance of P3,000 is required.
BPI's website | Facebook | Instagram

For a list of branches, click here.
---
6. Komo – savings goal and budget tracker features
---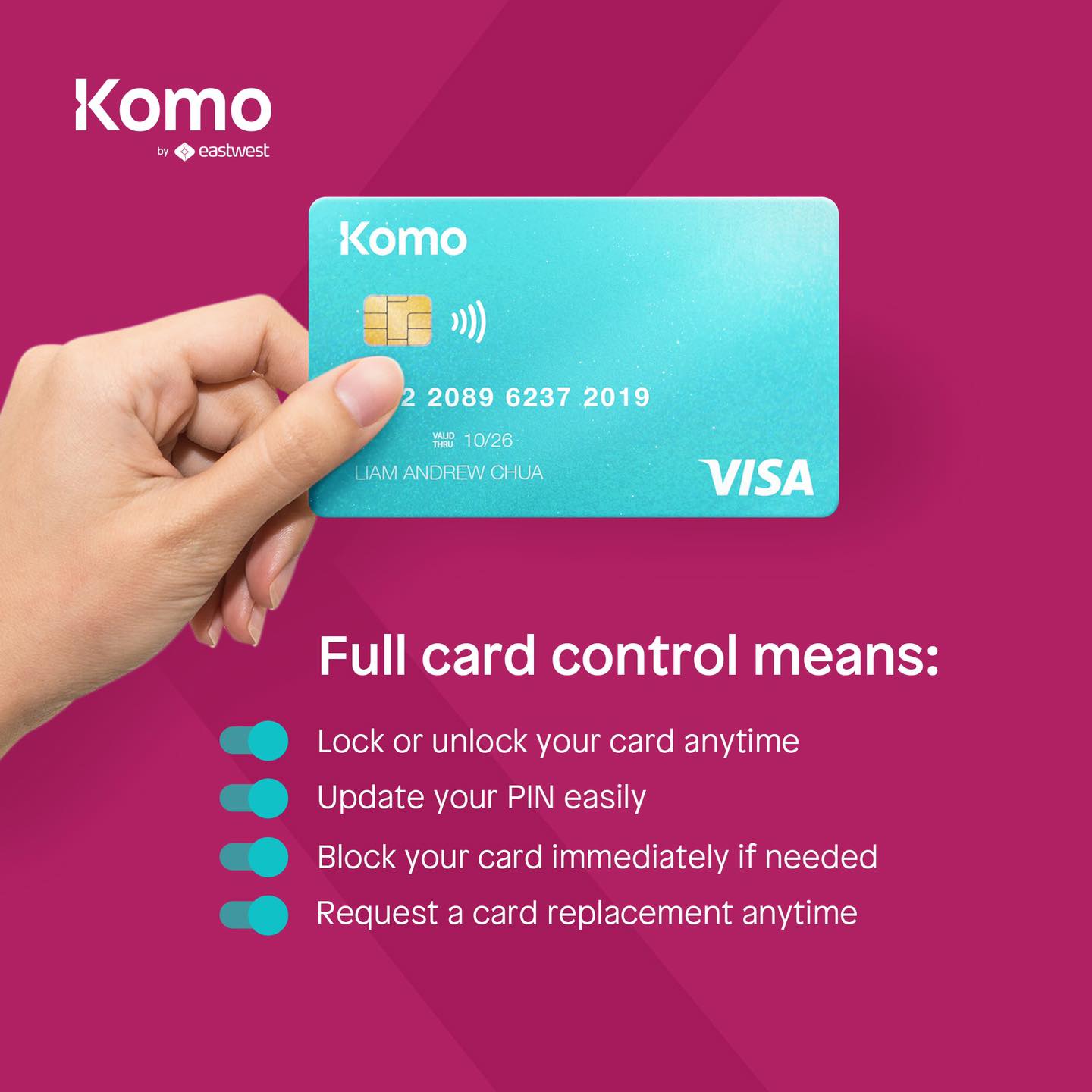 Komo debit card.
Image credit: Komo
Komo is a digital bank owned by EastWest bank where you can get a free Visa debit card. It offers a 2.5% interest rate per annum and requires neither a minimum deposit nor a maintaining balance.
The savings goal and budget tracker features on the Komo app help you keep your spending in check. You can also pay your bills conveniently through the app to avoid extra fees.
You only need 1 valid ID to sign up for an account on their app. No minimum maintaining balance or deposit is required.
While Komo itself doesn't have a physical branch, you get free withdrawals at EastWest ATMs and 4 free withdrawals per month at any BancNet ATM.
Komo's website | Facebook | Instagram

---
7. GoTyme – 3x points for purchases from Gokongwei businesses
---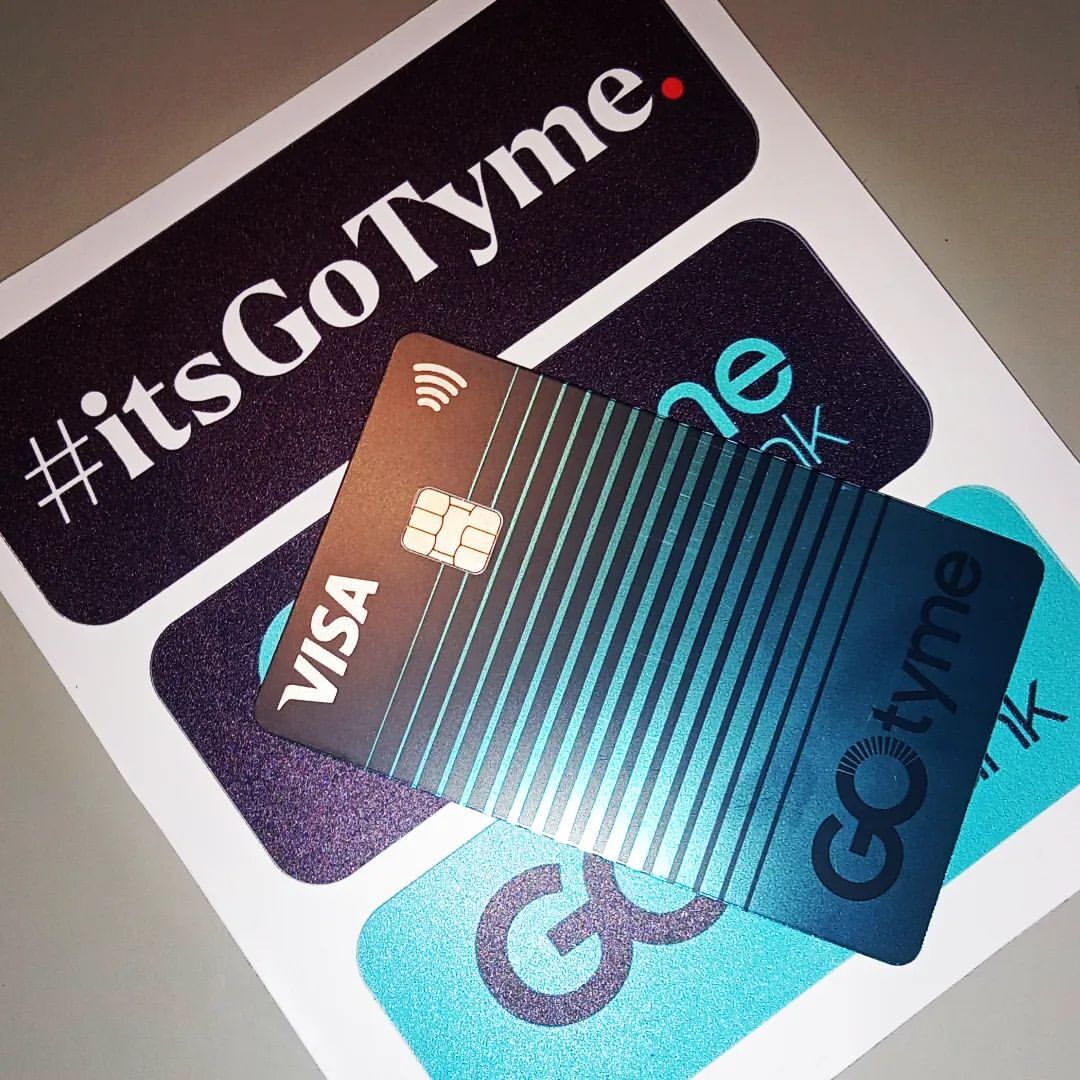 GoTyme Bank debit card.
Image credit: @queen_rebel7
GoTyme Bank is the newest player in the Philippine digital bank field. It's a partnership between Gokongwei Group and the multi-country digital bank, Tyme Bank.
It offers 3% interest rate per annum, 3 free bank transfers per week, and 3x Go Rewards points when you shop at Gokongwei-owned businesses such as Robinson's Supermarket, Shopwise, and Daiso Philippines.
Sign up on their app to set up an account. No minimum balance is required and there are no caps on deposits.
Then, you can print a Visa debit card for free from a machine at select Robinson's Supermarkets.
GoTyme Bank's website | Facebook | Instagram
---
Philippine debit cards for beginners
---
Being smart with your money is an integral part of adulting. So if you have the privilege to have extra money from your paycheck each month, definitely consider opening a savings account.
Hopefully, this list of debit cards in the Philippines is able to guide you to the bank that best fits your lifestyle and financial goals.
Also check out:
---
Cover image adapted from: gcash.com, unionbankph.com, bpi.com.ph, maya.ph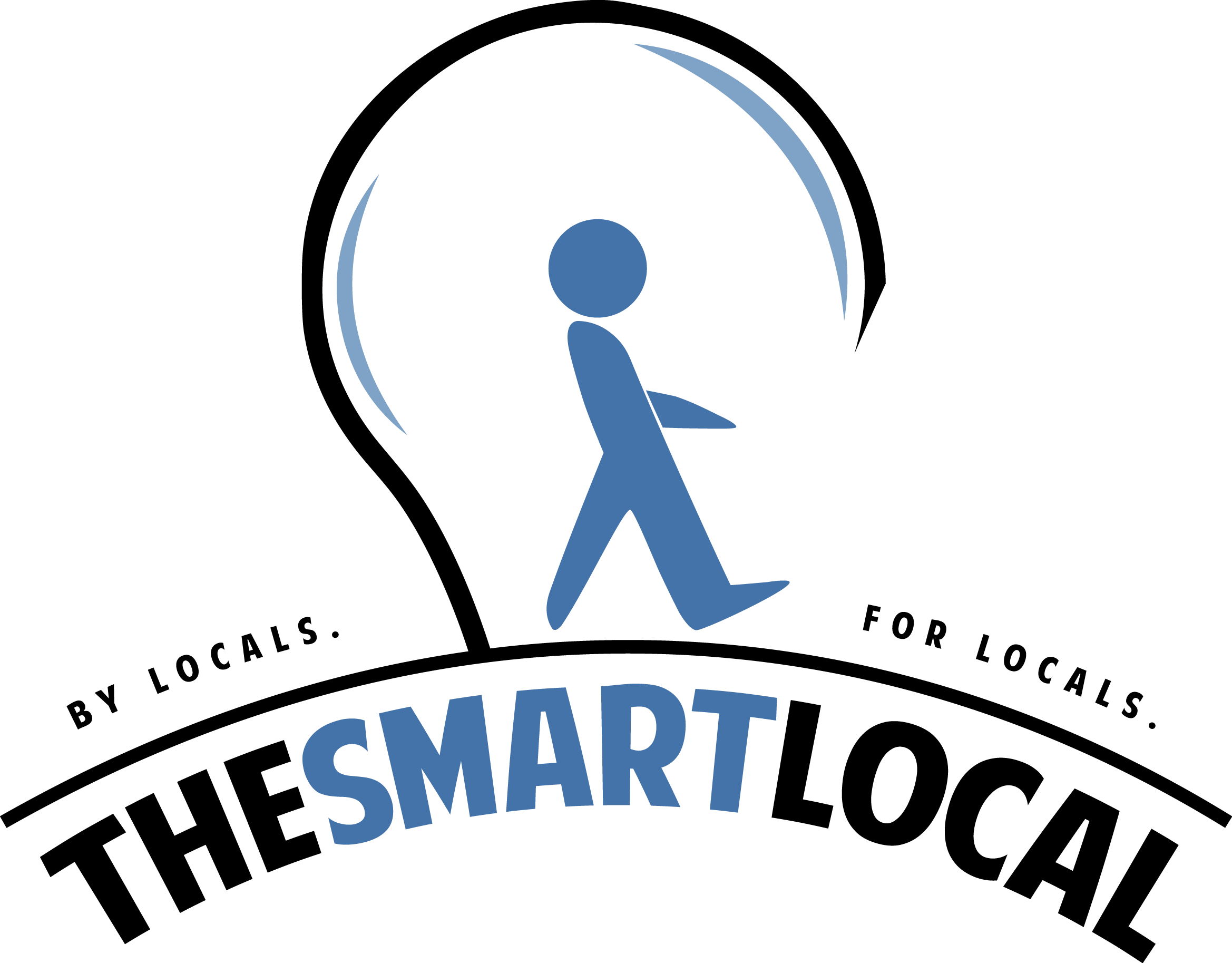 Drop us your email so you won't miss the latest news.