Must-try Cebu City restaurants 
---
As the location of the first Spanish settlement in the Philippines and a center of trading in the Visayas, Cebu is a place with colorful culture. In relation to this, one will also find a vast diversity of food in the province.
If you're headed to Cebu City to get a glimpse of Cebu's gastronomy, check out these Cebu City restaurants that offer different cuisines – including food with Chinese and Spanish influences.
---
1. Dimsum Break – saucy steamed fried rice
---

Steamed fried rice.
Image credit: @tastycebuph
Dimsum Break is a well-known Chinese fast-food chain in the Visayas with one location in Mindanao.
It's one of the Cebu City restaurants that serve steamed fried rice (P117.60, ~USD2.20), a dish originating in the province that's inspired by Hokkien fried rice. It's fried rice packed with peppery pork and shrimp then steamed with sauce, and comes in original and spicy variants.
If you're too busy to dine in at one of Dimsum Break's branches in Metro Cebu, you can drive-thru or opt for in-house delivery. Their menu is also available on GrabFood and foodpanda.
For a list of branches, click here.
Dimsum Break's Facebook | Instagram
---
2. Kusina Clasica – flavorful and tender pochero
---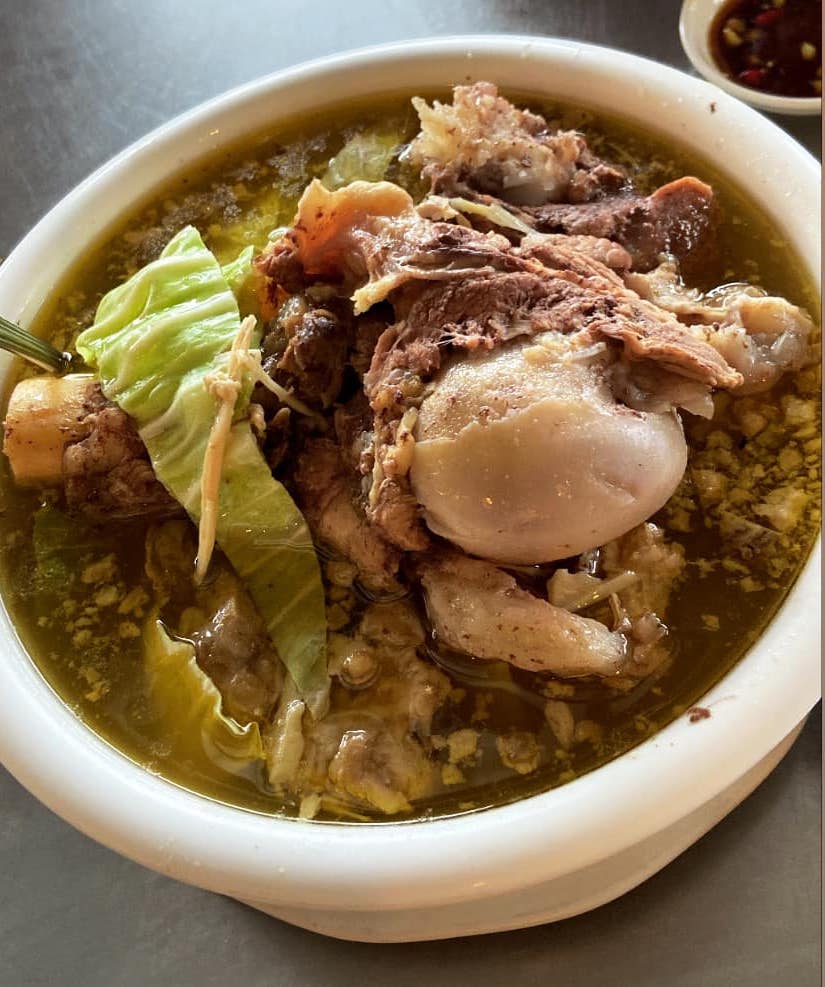 Pochero.
Image adapted from: Bribri Puentevella
Kusina Uno may have changed its name to Kusina Clasica, but it still serves pochero (P680, ~USD12.75) that it's best known for.
Pochero is a Spanish-influenced Filipino dish that has different versions around the country. Kusina Clasica's version is similar to bulalo made with tender beef shank but with a thick soup. The restaurant also serves sizzling pochero (P695, ~USD13.03) which has sauce instead of soup.
Other than this dish, Kusina Clasica has an expansive menu of Filipino dishes. You even have fish cooked the way you like – fried, grilled, or with sauce or soup.
Address: Gnd Arcade, F. Cabahug Street, Kasambagan, Cebu City, Cebu
Opening hours: Sun-Thu 7am-11pm | Fri-Sat 7am-7pm
Telephone: 0938 412 1740
Kusina Clasica's Facebook
---
3. Barbix Barbecue & Grill – lumpia-like ngohiong
---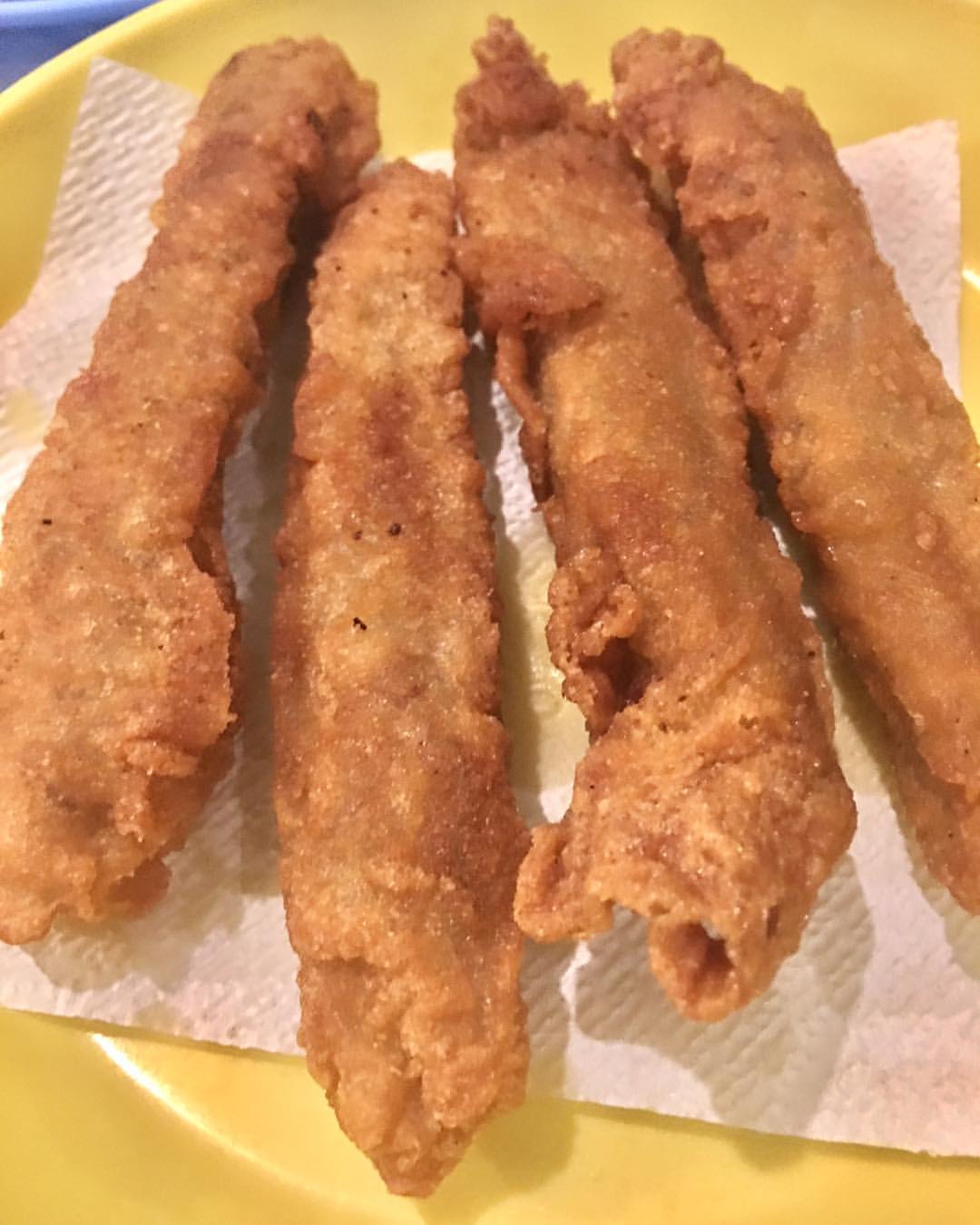 Ngohiong.
Image credit: @hungrycaiiiii
Barbix Barbecue & Grill offers another Cebuano dish of Chinese influence. Ngohiong or ngoyong is similar to lumpiang Shanghai in visuals but tastes like kikiam, a type of Filipino street food also of Chinese origin.
Unlike lumpiang Shanghai, though, ngohiong uses ubod (heart of palm) and singkamas (jicama) with ground pork or shrimp and is flavored with five-spice powder. The mixture is wrapped in rice paper before being dipped in batter and deep-fried. It's best enjoyed with a sweet, sour, and spicy dipping sauce.
Besides this Cebuano delicacy, Barbix Barbecue & Grill also serves affordable Pinoy barbecue you can enjoy with an ice-cold beer or warm steamed rice.
Address: 86 Don Gil Garcia St., Cebu City, Cebu
Opening hours: 11am-9pm, Daily
Telephone: 0977 325 0599
Barbix Barbecue & Grill's Facebook
---
4. La Lucha Taqueria – Mexican food with a wide selection of meats
---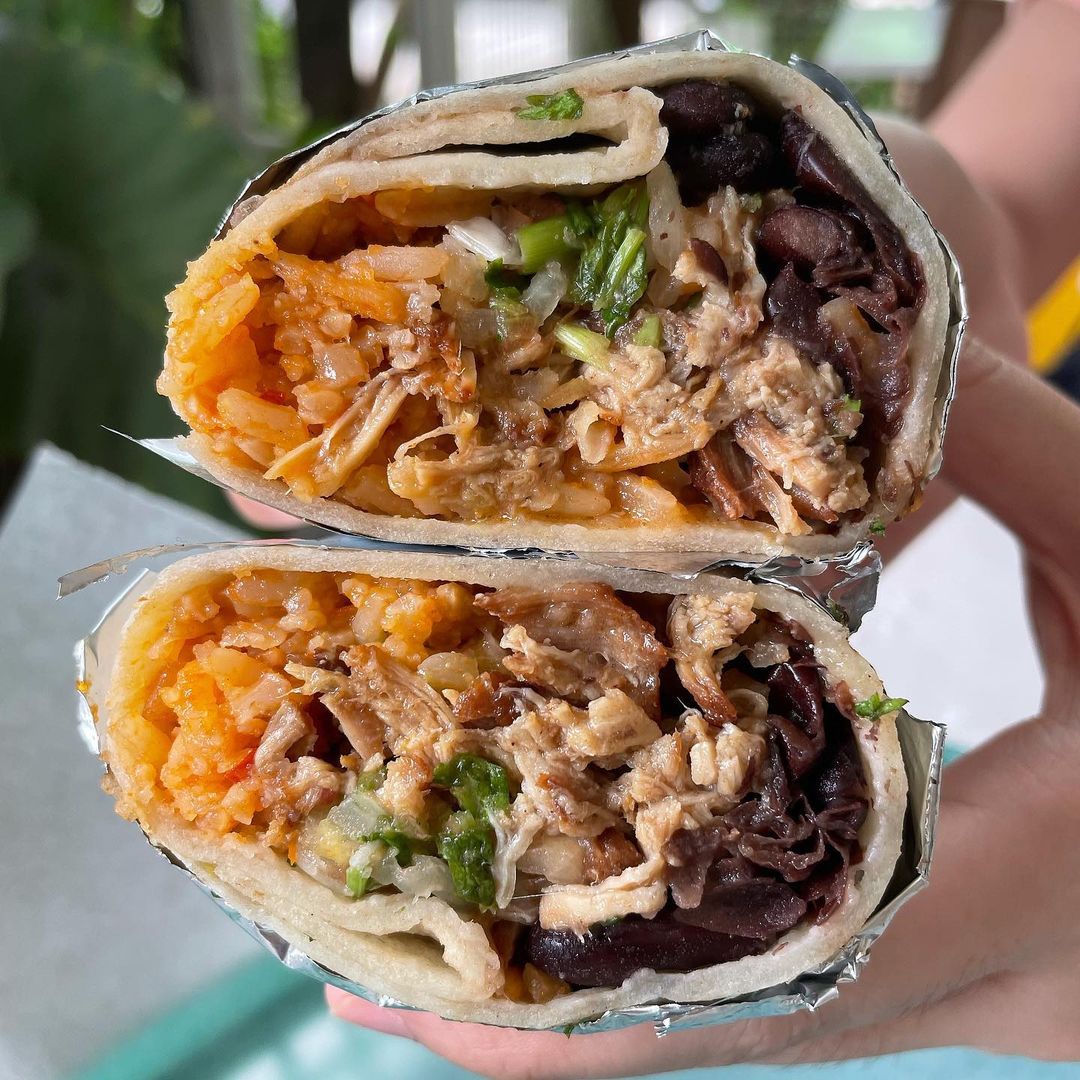 Carnitas Super Burrito. 
Image credit: @fooddump.ph
La Lucha Taqueria can give you your fix of tacos (from P50, ~USD0.94), burritos (from P235, ~USD4.40) and other Mexican food. At this Cebu City restaurant, you even get to choose from a plethora of meats to put in your favorite Mexican dish.
Some of the meat options they have are carne asada (steak), carnitas (pulled braised pork), al pastor (marinated pork), pollo asado (grilled chicken), and lengua (beef tongue).
They also offer a variety of drinks including horchata or rice milk and a variety of agua frescas which are fresh fruit juices or shakes.
Address: Mango Square, Juana Osmena Street, General Maxilom Avenue, Cebu City, Cebu
Opening hours: Mon-Sat 9am-8pm | Sun 10am-8pm
Telephone: 0927 616 9061
La Lucha Taqueria's Facebook | Instagram
---
5. Fung's Noodle House – authentic Chinese dim sum
---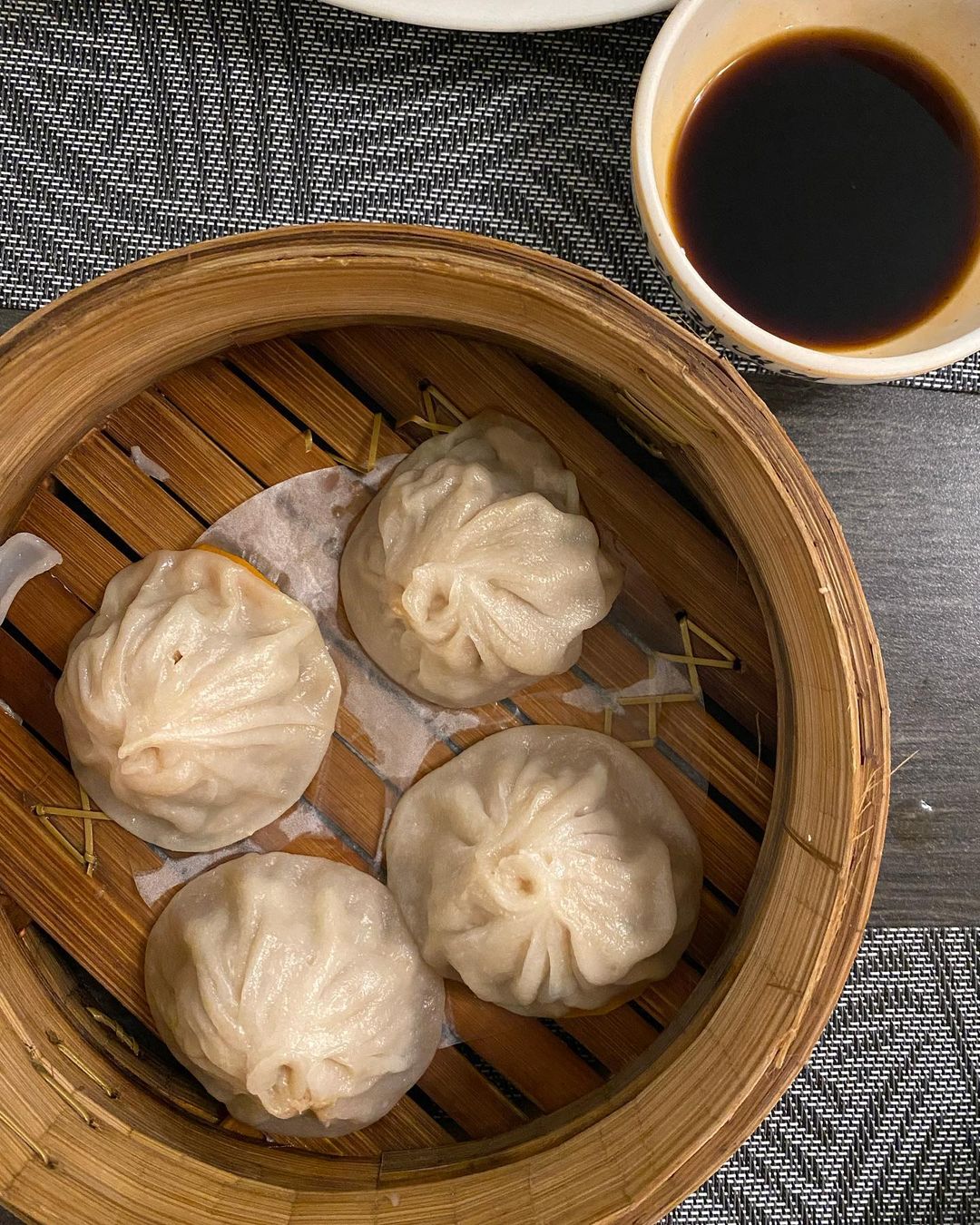 Xiao long bao.
Image credit: @miasofat
The Cebu City restaurant Fung's Noodle House looks unassuming but it can rival popular Chinese restaurant chains in the country.
It's an authentic Chinese restaurant where you can get your dim sum fix such as hakaw (shrimp dumplings) (P170, ~USD3.19) and xiao long bao (soup dumplings) (P180, ~USD3.38). You can also get a variety of congee, perfect for the rainy season, at this food spot.
However, do note that the waiting time at Fung's Noodle House can be long. But it's worth the wait, with their dishes' big portion sizes and flavors.
Address: Salinas Drive, Lahug, Cebu City, Cebu
Opening hours: Fri-Wed 11am-10pm | Thu 11am-9pm
Telephone: (032) 260 8565
Fung's Noodle House's Facebook
---
6. Cafe Georg – laid-back brunch spot with delicious cakes and pastries
---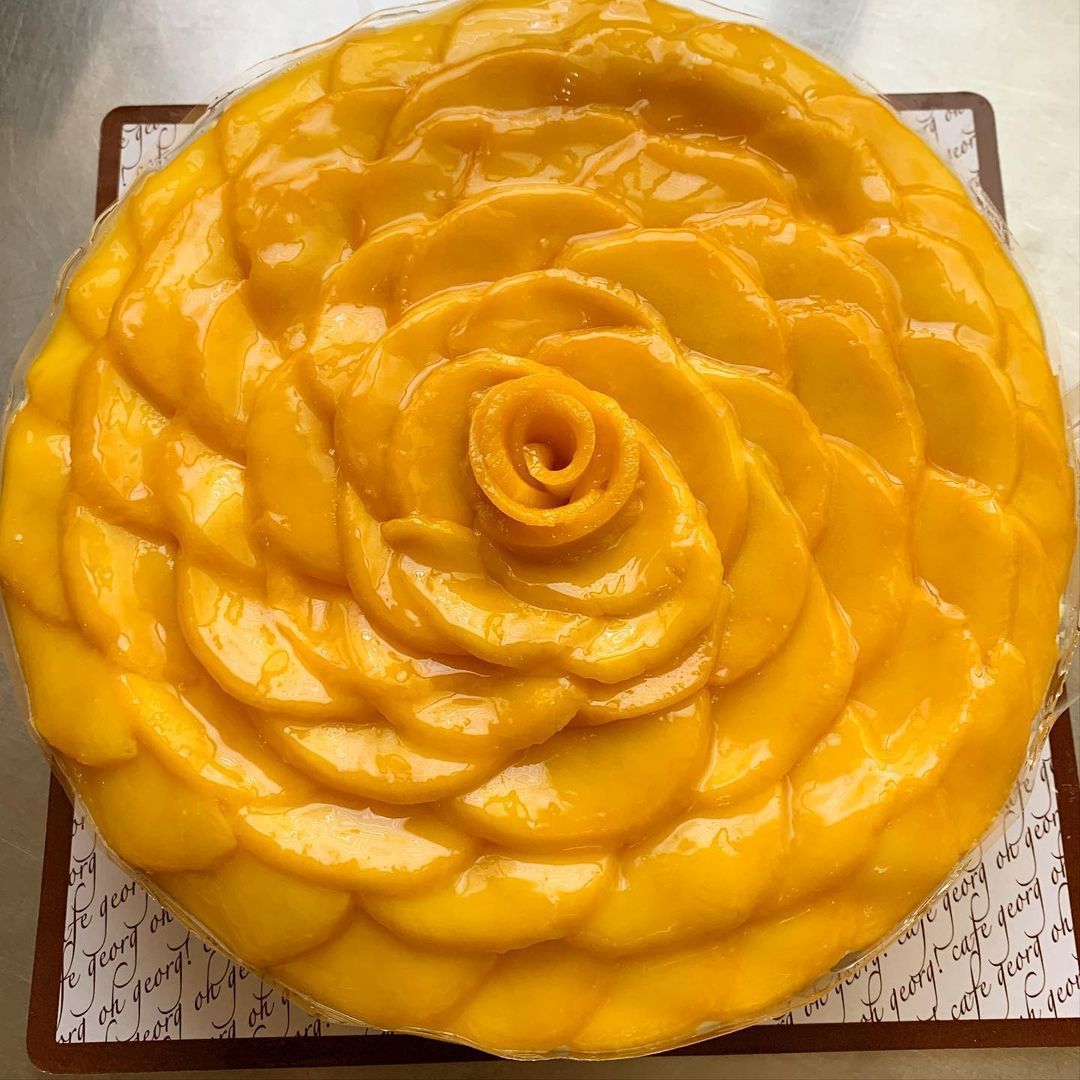 Mango tiramisu.
Image credit: @cafegeorgcebu
For a laid-back brunch in Cebu City, go to Cafe Georg.
The cafe is popular for its cakes and pastries. Their mango tiramisu, in particular, is a cake that's well-loved by patrons. But if you're not into cake, you can also get one of the cafe's cookies that come in different flavors.
Besides these sweet delicacies, you also shouldn't miss out on Cafe Georg's diverse menu of Filipino, Asian, US, and Mexican dishes. They also have plant-based options for vegan diners.
Address: Ground Floor MLD Building, Gov. M. Cuenco Avenue, Cebu City, Cebu
Opening hours: 10.30am-9pm, Daily
Telephone: (032) 266 6134 | (032) 401 4326 | 0936 641-9573
Cafe Georg's website | Instagram
---
---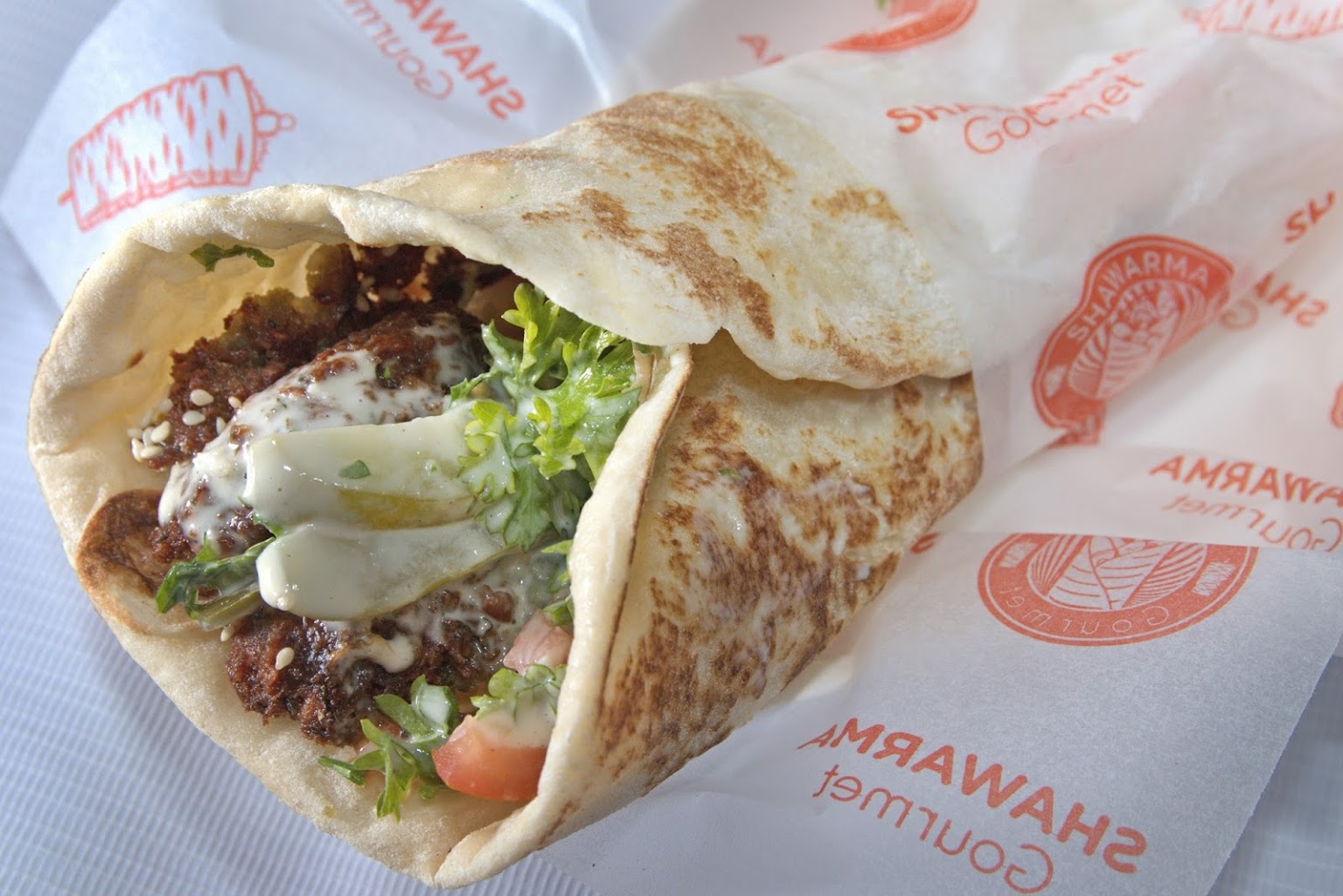 Beef shawarma.
Image credit: Jonolin Miñoza Luab
Shawarma Gourmet has an expansive menu of authentic Lebanese food.
A popular menu item from this Cebu City restaurant is their beef shawarma (starting at P179, ~USD3.36). To go with this, they have flavorful yogurt-based sauces including original, garlic, and chili. Another must-try dish is their manakish (starting at P229, ~USD4.29) which looks similar to pizza.
Shawarma Gourmet also serves vegan options such as hummus (starts at P299, ~USD5.60) which you can get with pita bread.
Address: Escario Central Mall, Cebu City, Cebu
Opening hours: 10am-11pm. Daily
Telephone: 0995 456 7648
Shawarma Gourmet's Facebook
---
8. Tatang's Boneless Lechon – Cebu lechon with extra crispy skin
---

Lechon with a heap of puso.
Image credit: @hapyhappyjoyjoycebu
You can't go to Cebu and not eat lechon (roasted pig), so when you're in Cebu City, go to Tatang's Boneless Lechon.
They serve lechon (starting at P225, ~USD4.22 for 1/4kg) with very crispy skin yet juicy, tender, and flavorful meat. You can get this in either original or spicy flavor.
You can also get a value meal (P130, ~USD2.44) at this Cebu City restaurant. This consists of lechon belly, lechon flakes, or lechon sisig with 2 pieces of puso (rice wrapped in woven coconut leaves) and a drink.
The flavors of Tatang's Boneless Lechon will have you eating more cups of rice than what you've planned. Thankfully, each puso only costs P7 (~USD0.13).
You can also find Tatang's Boneless Lechon branches in Metro Manila.
Address: Wilson Street, Lahug, Cebu City, Cebu
Opening hours: 10am-8pm, Daily
Telephone: (032) 316 4719
Tatang's Boneless Lechon's Facebook | Instagram
---
Must-try food spots in Cebu
---
Tourist spot-hopping isn't everything you can do at a place you've never been before. Tasting a place's cuisine can also tell you about its history and culture.
So if you want a holistic yet tummy-filling cultural activity in Cebu, make sure to add these Cebu City restaurants above to your itinerary.
Also check out:
---
Cover image adapted from: @tastycebuph, @cafegeorgcebu, and @hapyhappyjoyjoycebu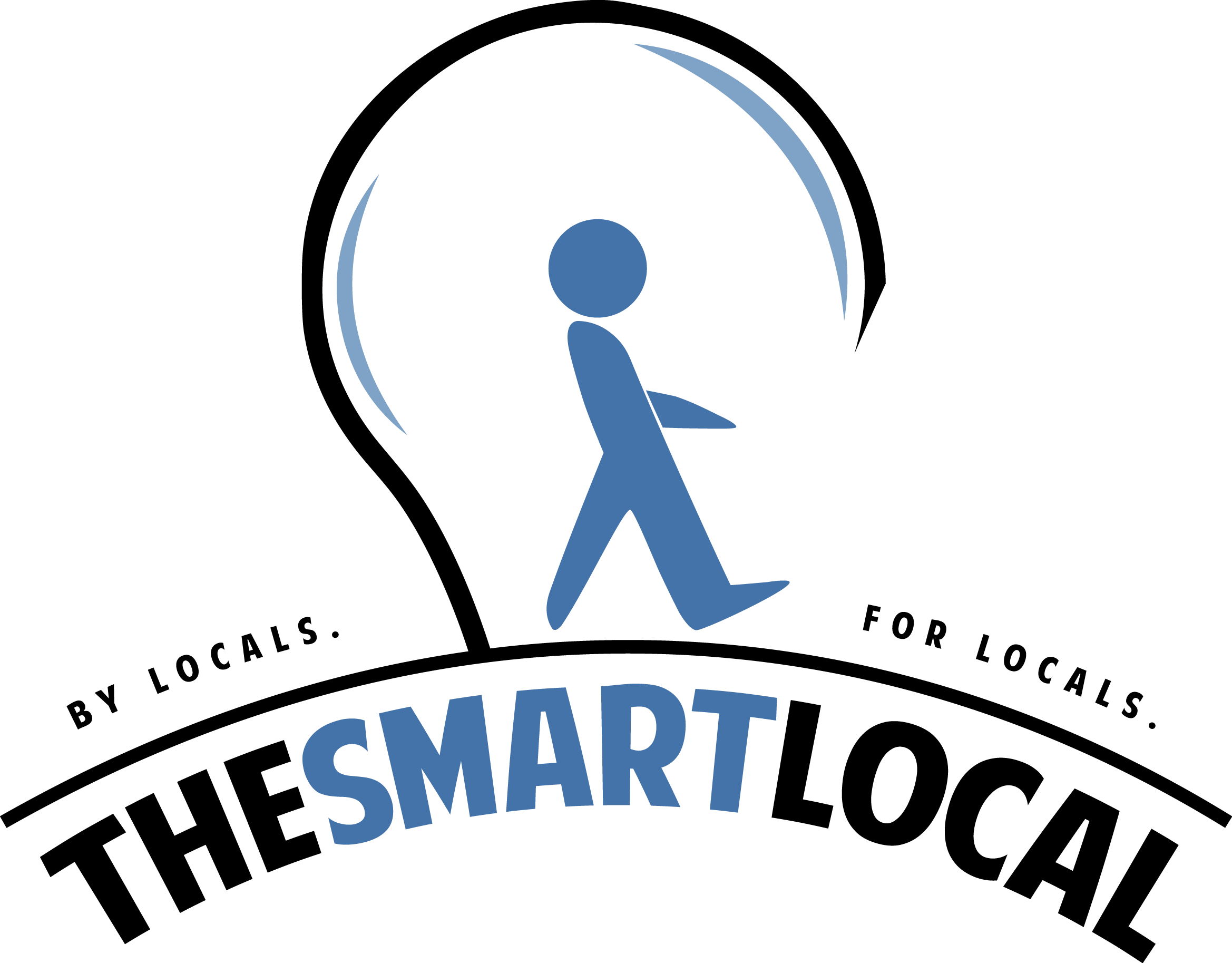 Drop us your email so you won't miss the latest news.