Thoughts on travelling in the time of COVID-19
---
I've never stopped packing my suitcase since I graduated from college in 2017. With the world ahead of me after receiving my diploma, I decided that there's no better time to explore different cities and cultures than in my 20s, to enrich my adulting years. That is, until COVID-19 struck and cancelled my travel plans. 
My wanderlust can actually be traced back further. Because even before my graduation, I've gone on annual trips with my friends. My first destinations were Baguio and Bolinao in 2015, followed by Cebu in 2016, Boracay in 2017. Then finally in 2018, I made it out of the country with them – snagging a two-way trip at just P2,000 to Singapore all thanks to our mad ninja skills during piso fares.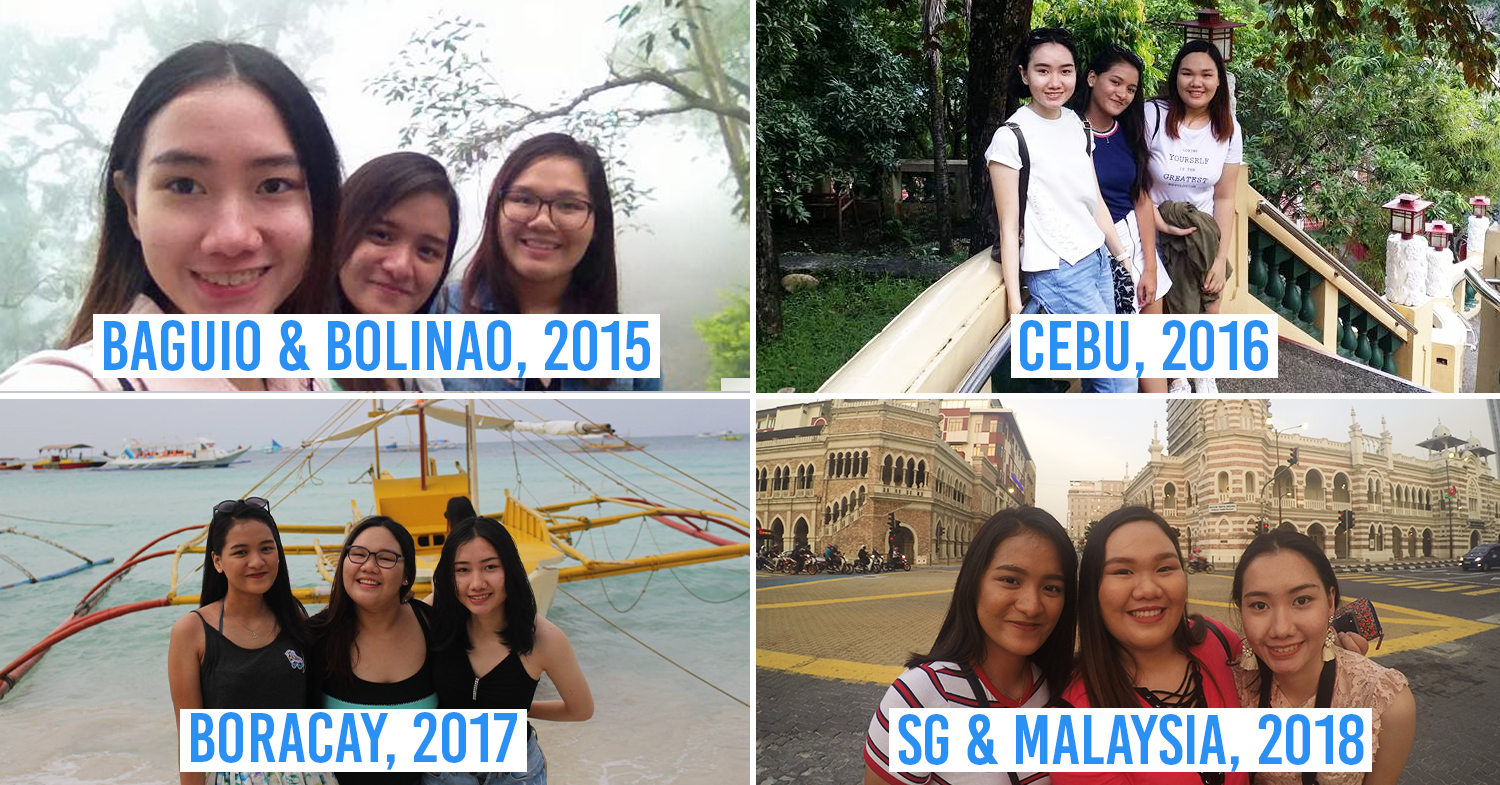 Image credit: Addie Pobre
---
My first overseas trip with my friends
---
To say that my trip to Singapore had a packed itinerary is an understatement. The 4-day trip involved first a flight to Singapore, where we stayed for 2 nights before riding a 6-hour bus to Kuala Lumpur in neighbouring Malaysia for a night to go sightseeing at Kuala Lumpur's tourist spots. We then took a return bus – which again took 6 hours – to Singapore on the last day to catch our flight back home. 
This two-country trip was – I swear – a chaotic marathon and a record-breaking trip. The year after this intense trip, I went on another 1-week holiday in 2019 – this time with a more relaxed itinerary, to explore the cityscapes and mountainous areas of Taipei.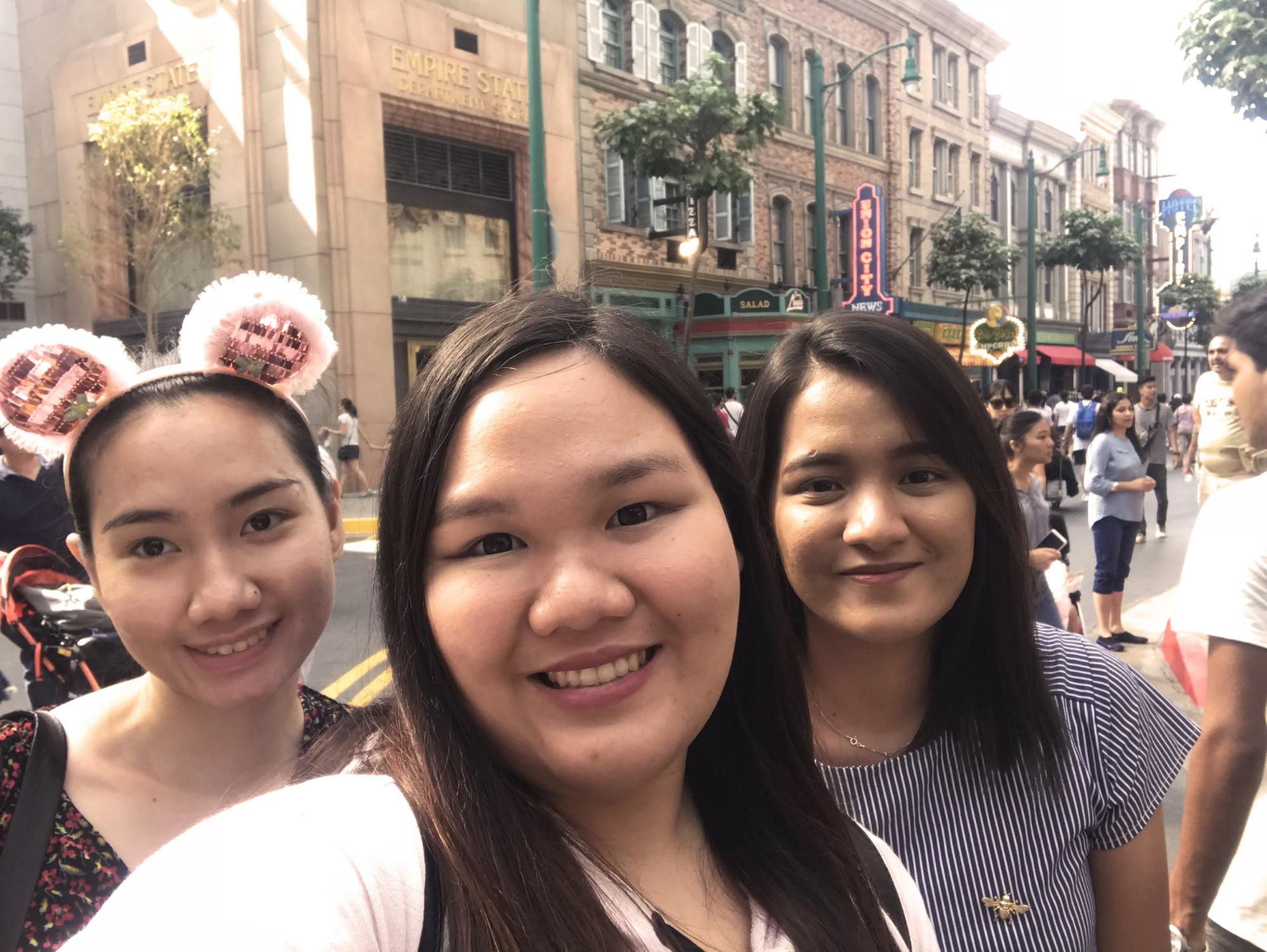 We were all smiles at Universal Studios Singapore, but don't ask how many hours of sleep we had on this day.
Image credit: Addie Pobre
In the later part of that year, I had the chance to travel to Singapore again, this time for a training programme for work. For my birthday celebration in May this year, I was supposed to travel with my friends to another destination on my bucket list – Japan – to mark the date I turn 24. 
---
Planning – then shelving – our Tokyo trip plans
---
I started planning for my Japan trip back in November last year, when the possibility of a virus closing down the world was still a distant reality. Approaching my mid-20s, I figured that the best way to celebrate my 24th year is by visiting a vibrant city like Tokyo. 
When my friends said they were game to go on the trip with me, the plan was set in motion, with me leading the planning of our itinerary. We were to spend one week in Tokyo, visiting all the districts such as Shibuya, Ueno, Ginza, and Shinjuku, taking all the best Instagram photos. 


My Tokyo itinerary that was last edited in March
Image credit: Addie Pobre
Then, just a few months before my planned travel, COVID-19 hit. We held out hope that the pandemic would blow over in a matter of weeks, even as China locked down Wuhan, then the epicenter of the pandemic, in January 2020. Our trip was set for May, anyway – there was still a few months for the dust to settle. 
Fast-forward to the beginning of March, there was still no end in sight to the pandemic and things were only starting to get worse. The world was put into a coma – countries started closing their borders, airlines were cancelling flights, many tourist spots started seeing an unprecedented, eerie emptiness. 
I began to accept the reality of not making it to Tokyo. Our grand plans to have an Insta-worthy birthday celebration filled with sushi and cute cafes turned instead into a two-line email notifying me that my air tickets have been refunded and an itinerary full of unchecked boxes.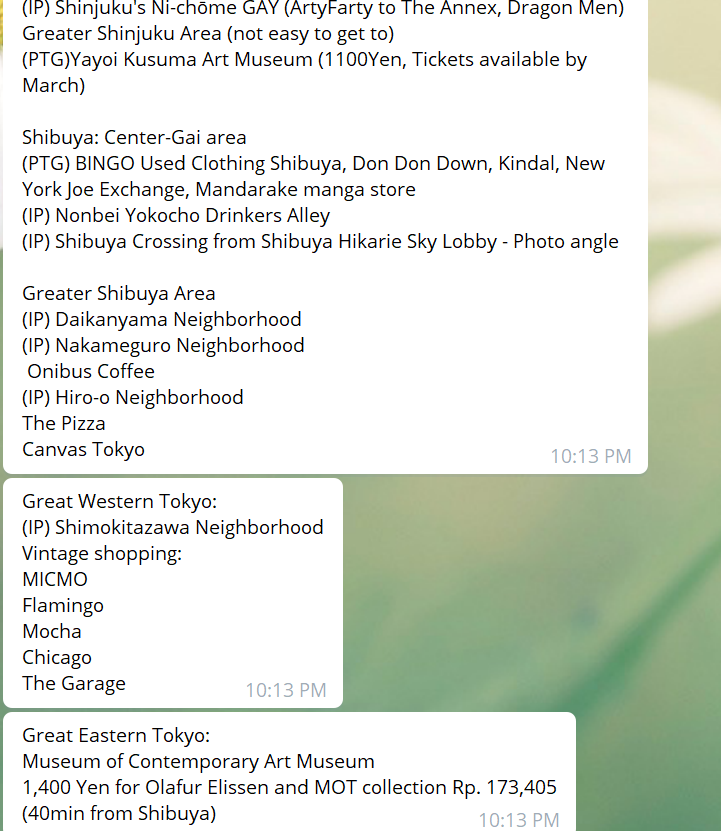 Listing down our must-see spots in February 2020
Image credit: Addie Pobre
---
3 months of lockdown, staying at home, staying safe
---
The Philippines entered, in the middle of March 2020, into a series of quarantines after the first cases of COVID-19 were recorded on our shores. So I've been staying and working from home for months now, having celebrated my birthday with my family and friends over video calls instead, while eating my favorite cheesecake. 
And while of course this is the least I can do to help in curbing the spread of the virus, it doesn't mean that I can't lament over the fact that I had to stay at home and think about the new places I could have visited had the COVID-19 pandemic not happened. 
Instead, my friends and I could only look at our photos from our past vacations now and daydream about our next destinations. 
I celebrated my birthday celebration through video calls instead
Image credit: Addie Podre
But then, I ask myself whether or not we had to be physically present in a place in order to travel. Looking at the bigger picture, despite the cancelled Tokyo trip and everything in-between, I realized that I've suddenly had more time to sit down and ponder on big life questions, such as what's the core spirit of travel, for example?
Under normal circumstances, I would probably have been too fixated in moving forward – making plans for my next destinations, for example. And this breather has become a welcome addition to my less-busy schedule.
---
Borders are reopening, but travellers still have to deal with uncertainty
---
While some countries have begun to open up in June, there's always a risk of them closing down again if they see a resurgence of cases. Sure, flight tickets are at an all-time low, as airlines are trying to attract people to resume travelling. But with global case numbers still on the rise, I, like many of my peers, question if it's worth the risk, and if the situation would be better next year, and so on. 
Indeed, if there's one thing that's certain, it's that the COVID-19 pandemic is going to be a prolonged crisis, and us excited travellers have to keep our luggages stashed away during these uncertain times.
---
Time to throw away conventional notions of traveling
---
So if we can learn something from the COVID-19 pandemic, it's that slowing down is as essential as the low-wage earners we've often taken for granted. That it's ultimately OK that I won't be able to travel conventionally for a while, with airplanes and touristic places and all. 
Because traveling, to me, is about enriching ourselves by renewing our perspectives. And that, I can absolutely do in the comfort of my own room, as I've come to realize.
---
Travelling via ASMR videos, virtual tours, books, drawings and old travel photos
---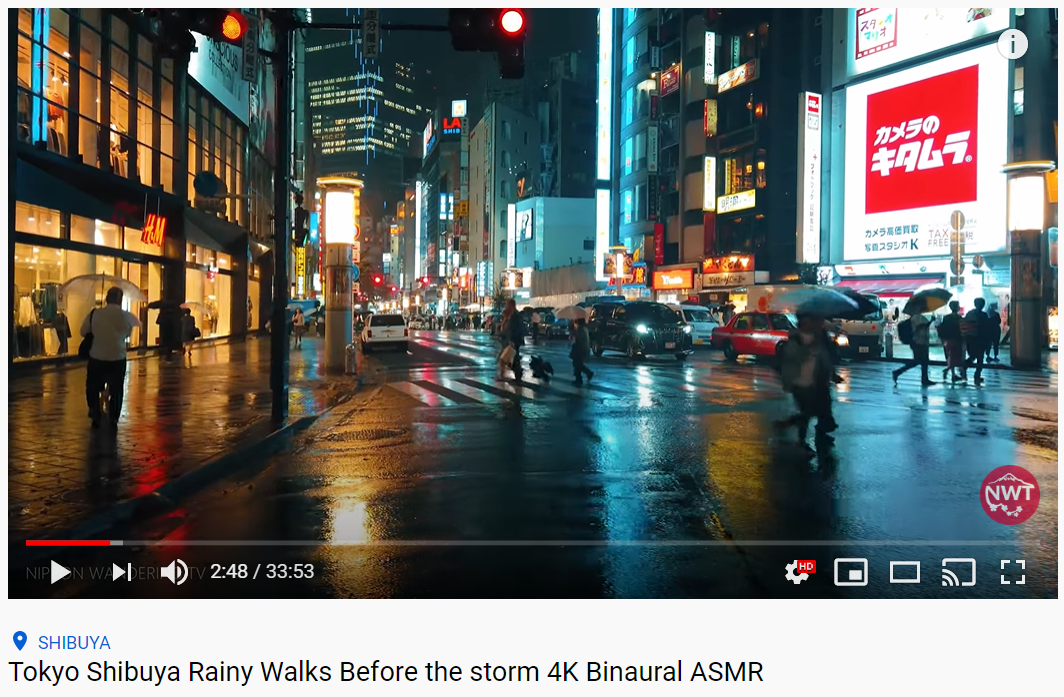 Image credit: NIPPON WANDERING TV
Nowadays, before I go to bed, I relax by putting on ASMR videos, such as this Tokyo Shibuya one, for example. The sound and the vivid video quality makes me feel like I'm there myself. It's still traveling, but more spiritually and mentally rather than physically.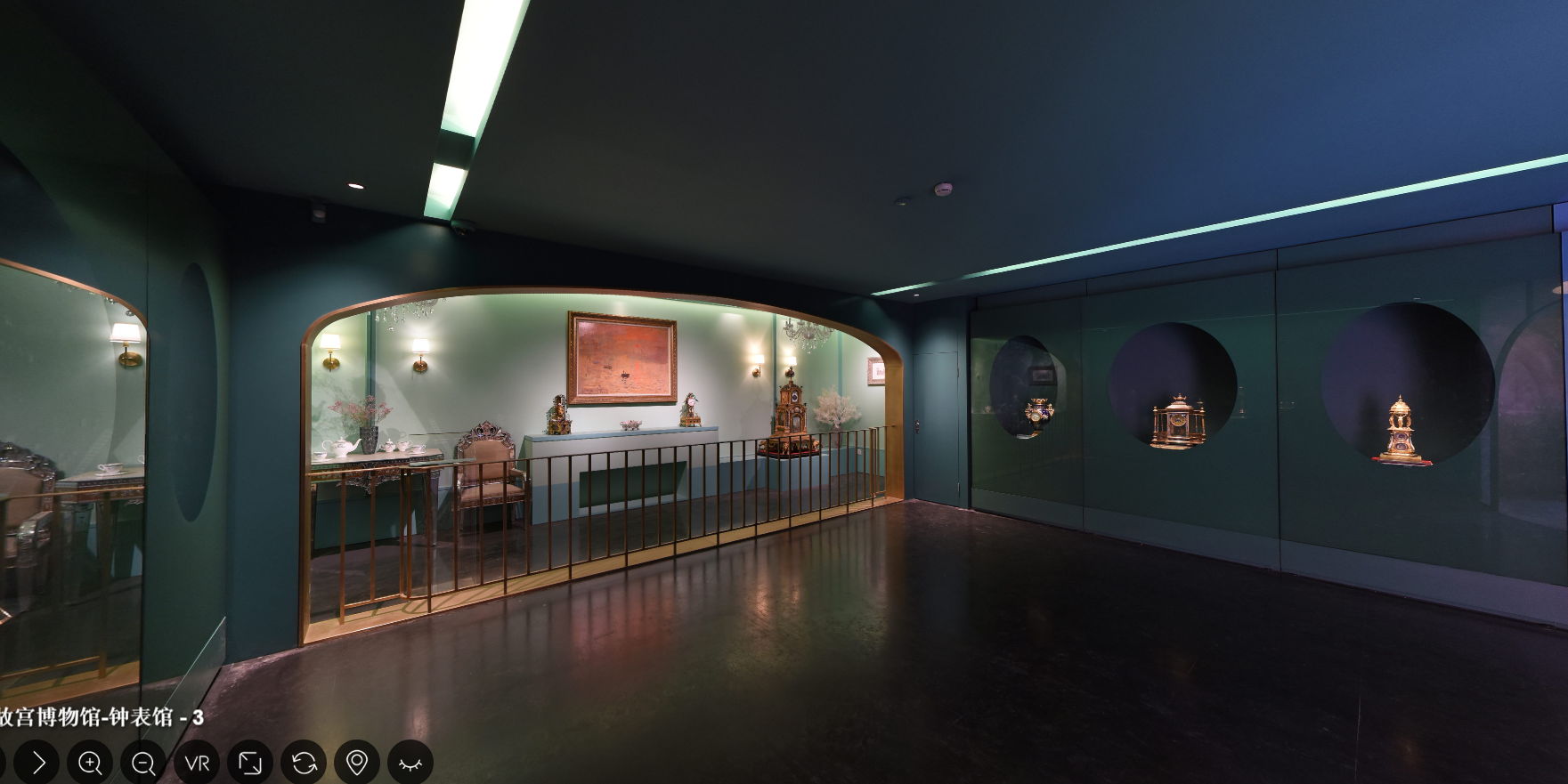 Inside The Gallery of Clocks
Image credit: The Palace Museum
I can also get to explore other countries' cultures through 360-degree virtual tours of museums, thanks to the gift of technology. In my "travels", I've visited China's Forbidden City and Japan's Tokyo National Museum, and even learned that a piece of cabbage – carved from jadiete, of course – is all the hype in Taiwan's National Palace Museum.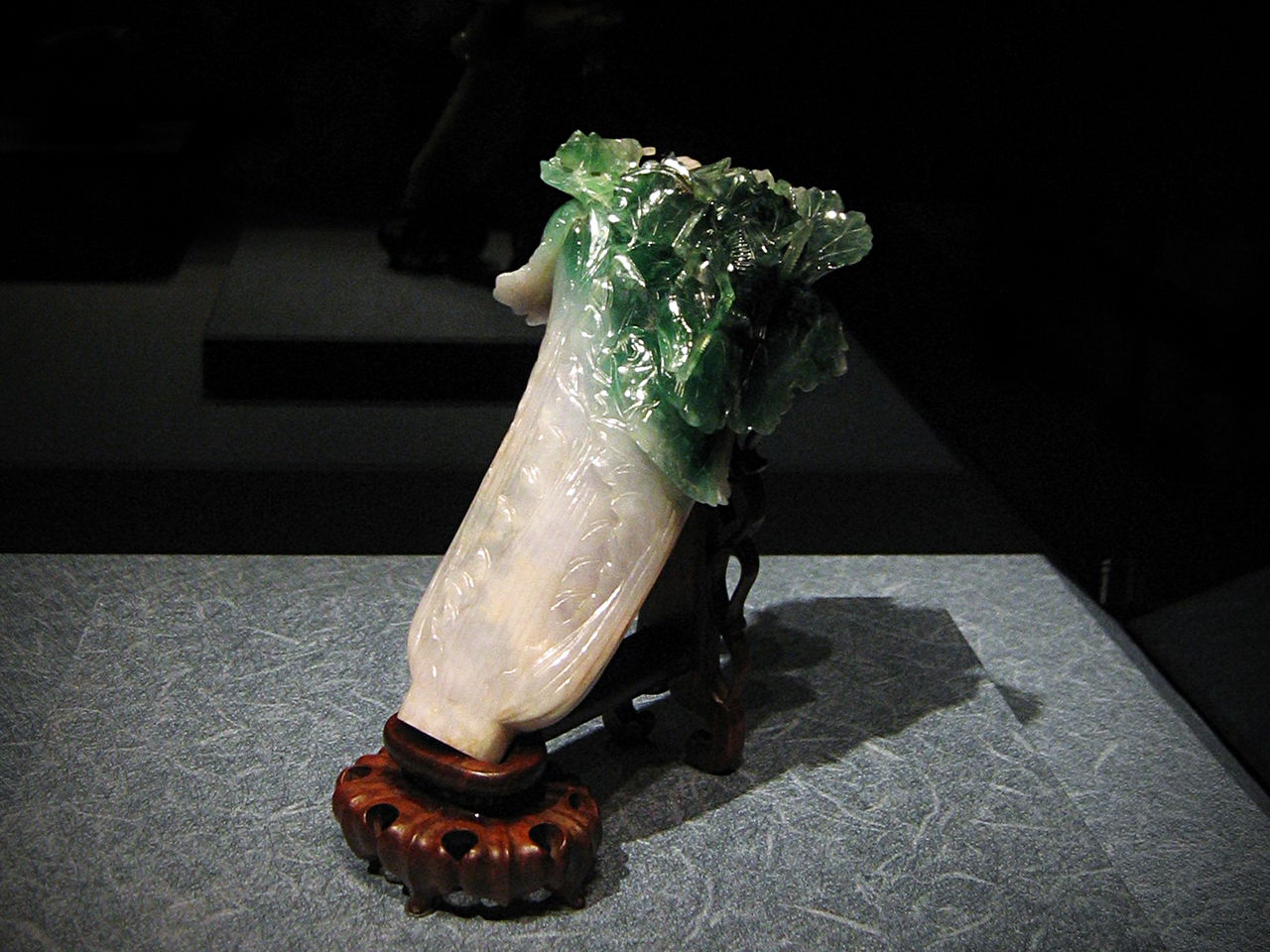 Image credit: peellden/Wikimedia Commons 

I also find myself reading more – being transported to different cities and spaces all over the world and beyond. One book by Andre Aciman, in particular, has made a lasting impression on me. 
The Call Me by Your Name author in his other book titled Alibis writes about his travels and paints the cities of New York and Rome, now hard-hit by the virus, in a way that makes me feel as if I'm there in Times Square or people-watching at an Italian cafe.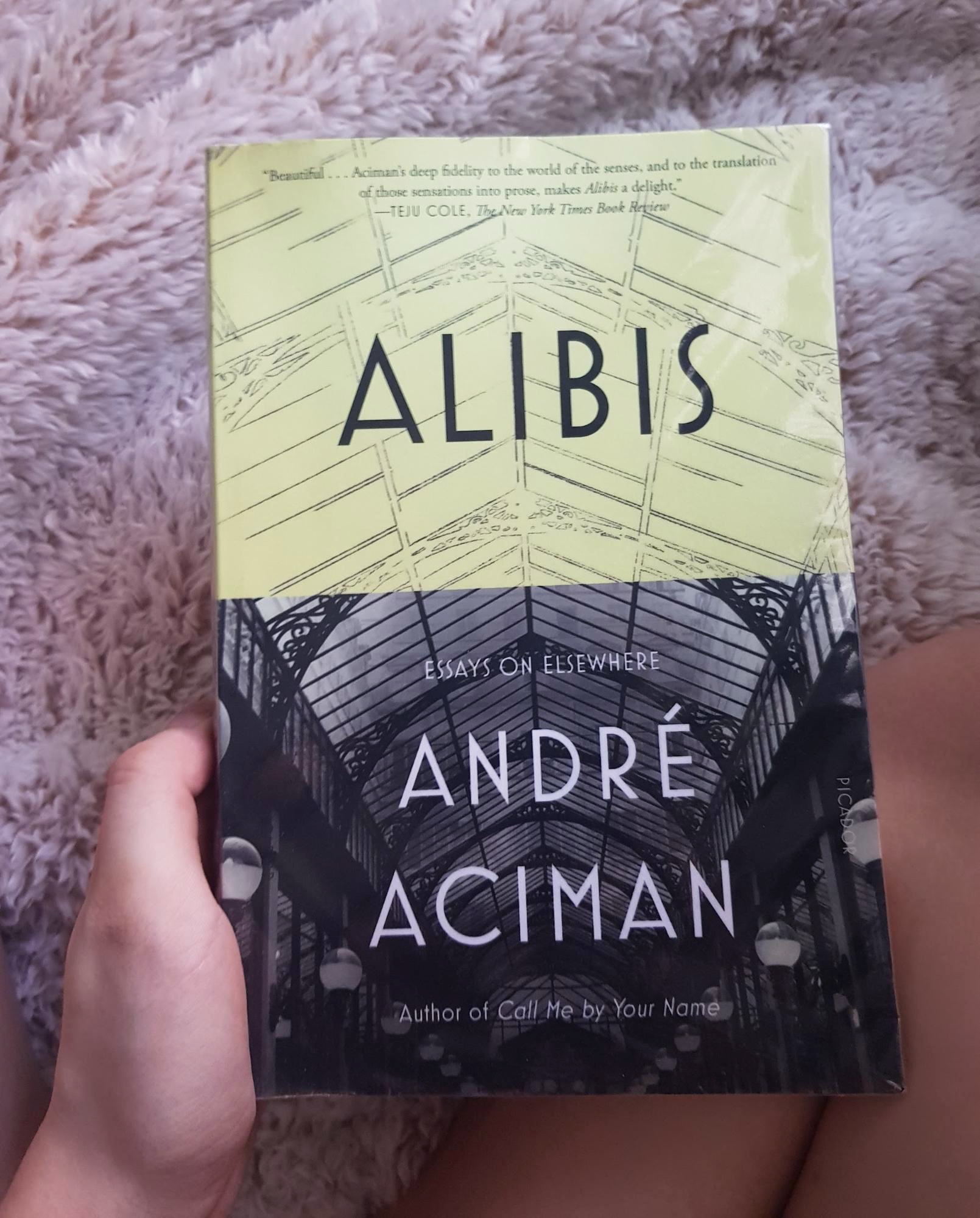 Image credit: Addie Pobre
Another gem I discovered was this project called CityLab, a media organization which invited readers to draw maps of their worlds during these trying times. These maps provide an alternative way of looking at different cities, and my favorite is C.X. Hua's Map of Sounds where he drew his small neighborhood in Cambridge, Massachusetts. 
It resonated with me because he said that he found himself "listening more intently" now, just like how I'm seeing the little things I don't often pay attention to, before the COVID-19 pandemic, in a new light.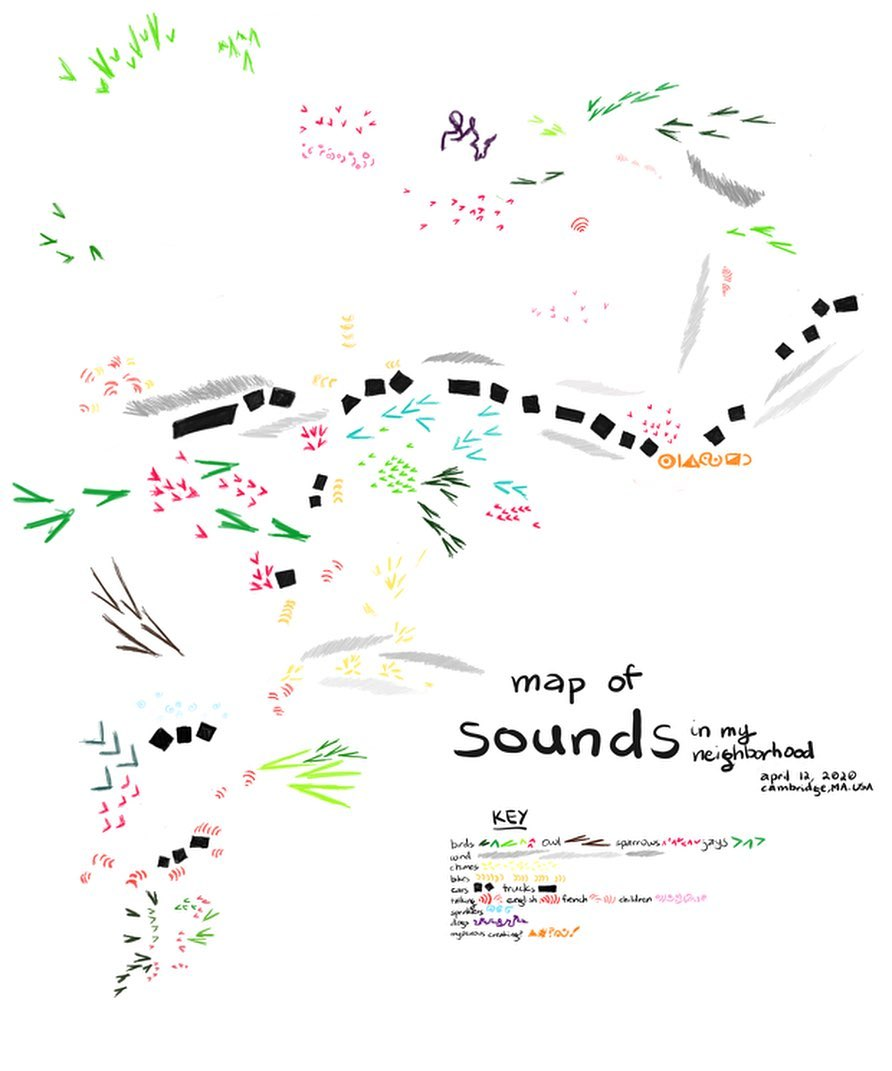 Image credit: @citylab
Of course, I look through old holiday photos, reminiscing about my experiences. Once, to my surprise, I found myself thinking about how I don't miss the seagulls of Bondi. The picture that I had of them was taken in a hurry because if I hadn't been quick enough, they would have flocked towards me and stolen my food.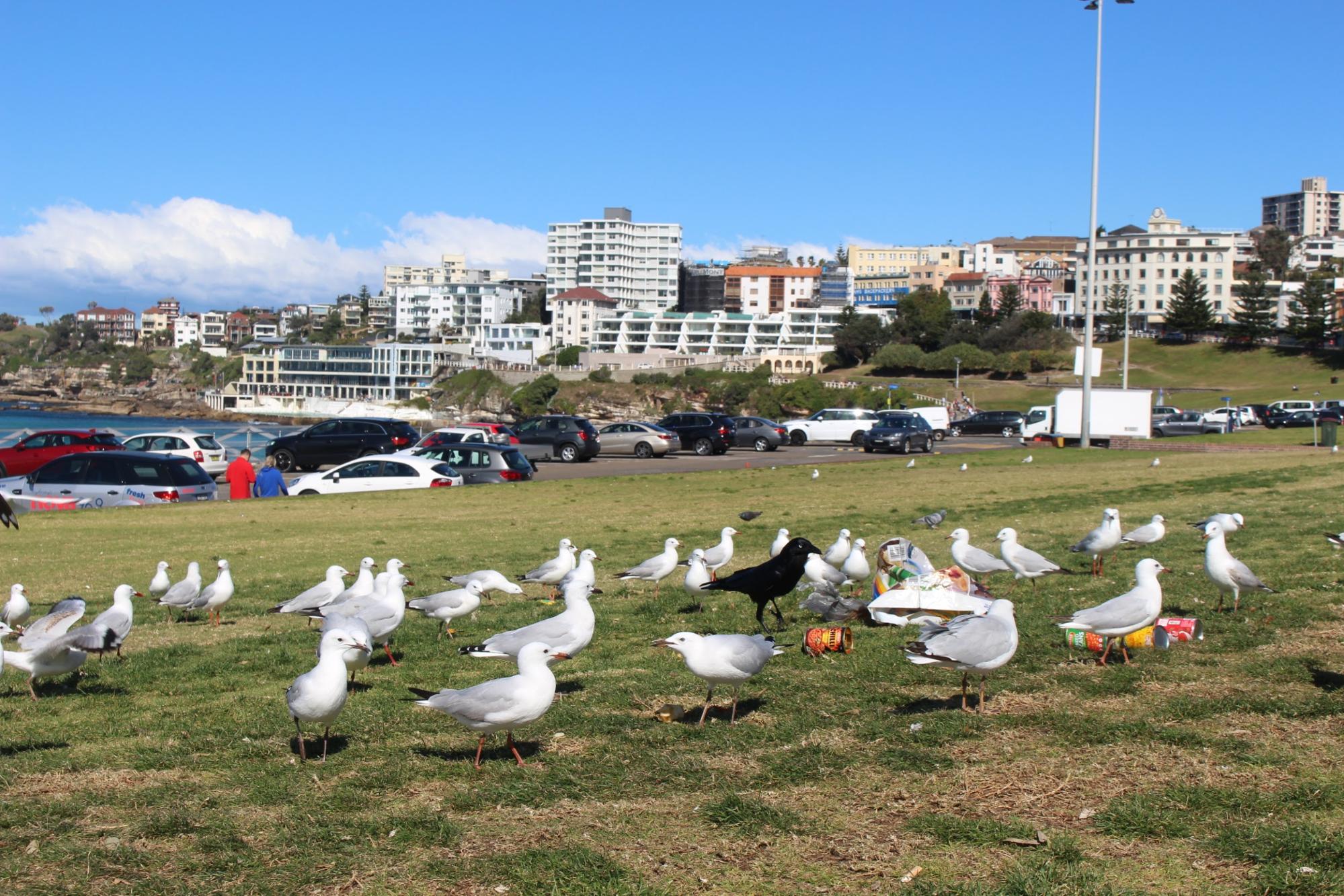 Seagulls on the grass field of Bondi Beach
I find that this side of "traveling" in this global pandemic has made me a more active explorer, because it requires more willpower, imagination, and creativity on my part. 
Virtual tours and books can only do so much, sure, but when I venture outside again in the future, I know that I'll not just be wrapped up in checking all the boxes of tourist attractions in our itinerary or taking photos just for the 'gram. I'll take my time to just explore and be present in the moment, savoring the experience that virtual tours lack.
---
I'm still traveling without my flight tickets
---
It's no doubt that the plague has brought about devastation all over the world, but it's important to learn from our experiences and move forward as a better and more "woke" person. 
And I hope that we're at the sunrise of a new, better era. Even though we have to "travel" inside the confines of our houses now, the experiences have made me become more appreciative of the essence of travel. 
Also check out:
---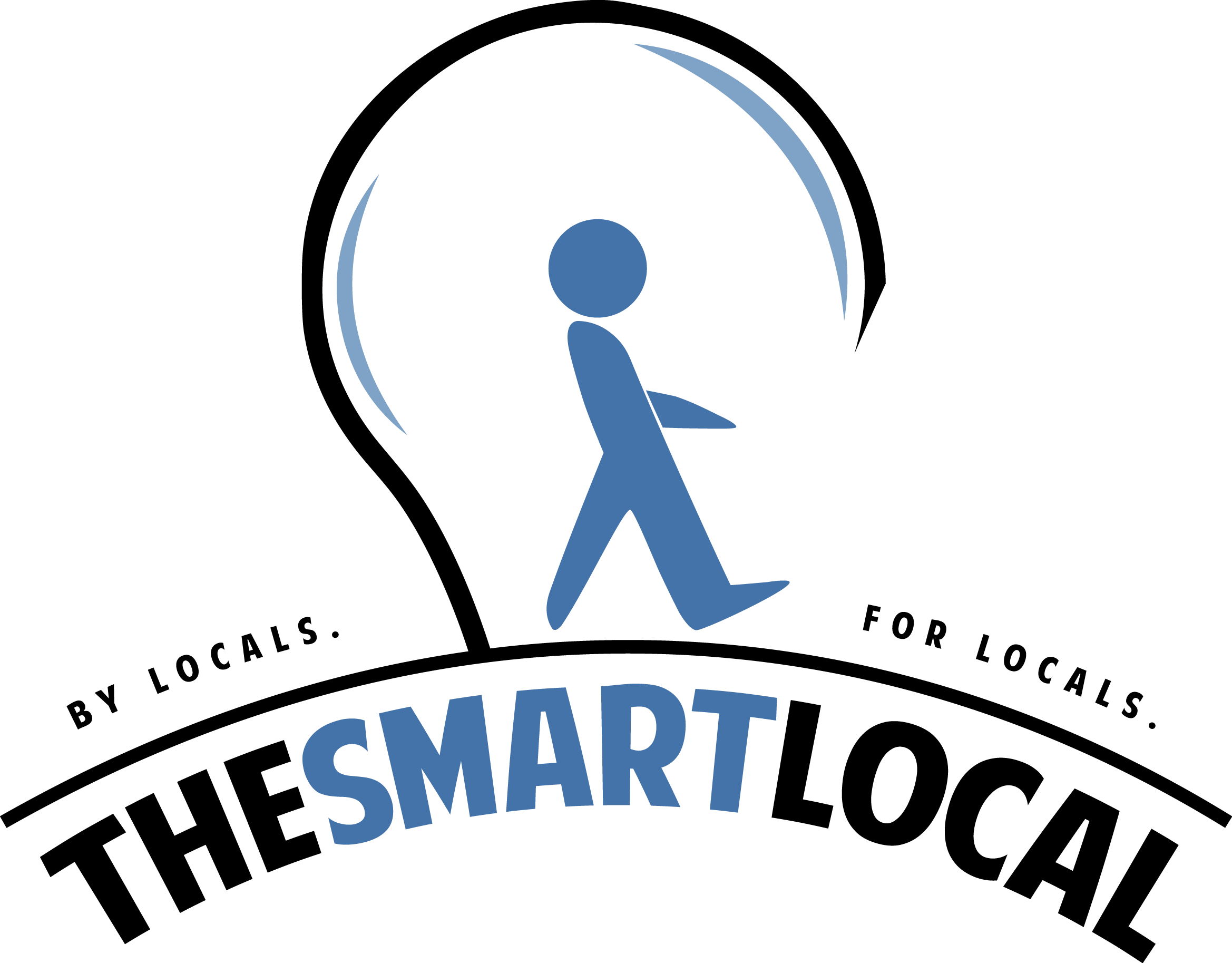 Drop us your email so you won't miss the latest news.