Water attractions near Metro Manila
---
The summer heat in Metro Manila can be so hellish that we often think of escaping it. But our ideas for a summer getaway could be expensive and time-consuming.
Have no fear! There are plenty of places around the metro where you can cool down this summer. To guide you, here are 9 exciting water attractions near Metro Manila that don't require driving for more than 5 hours.
---
1. Mapanuepe Lake – peaceful, off-grid camping site
---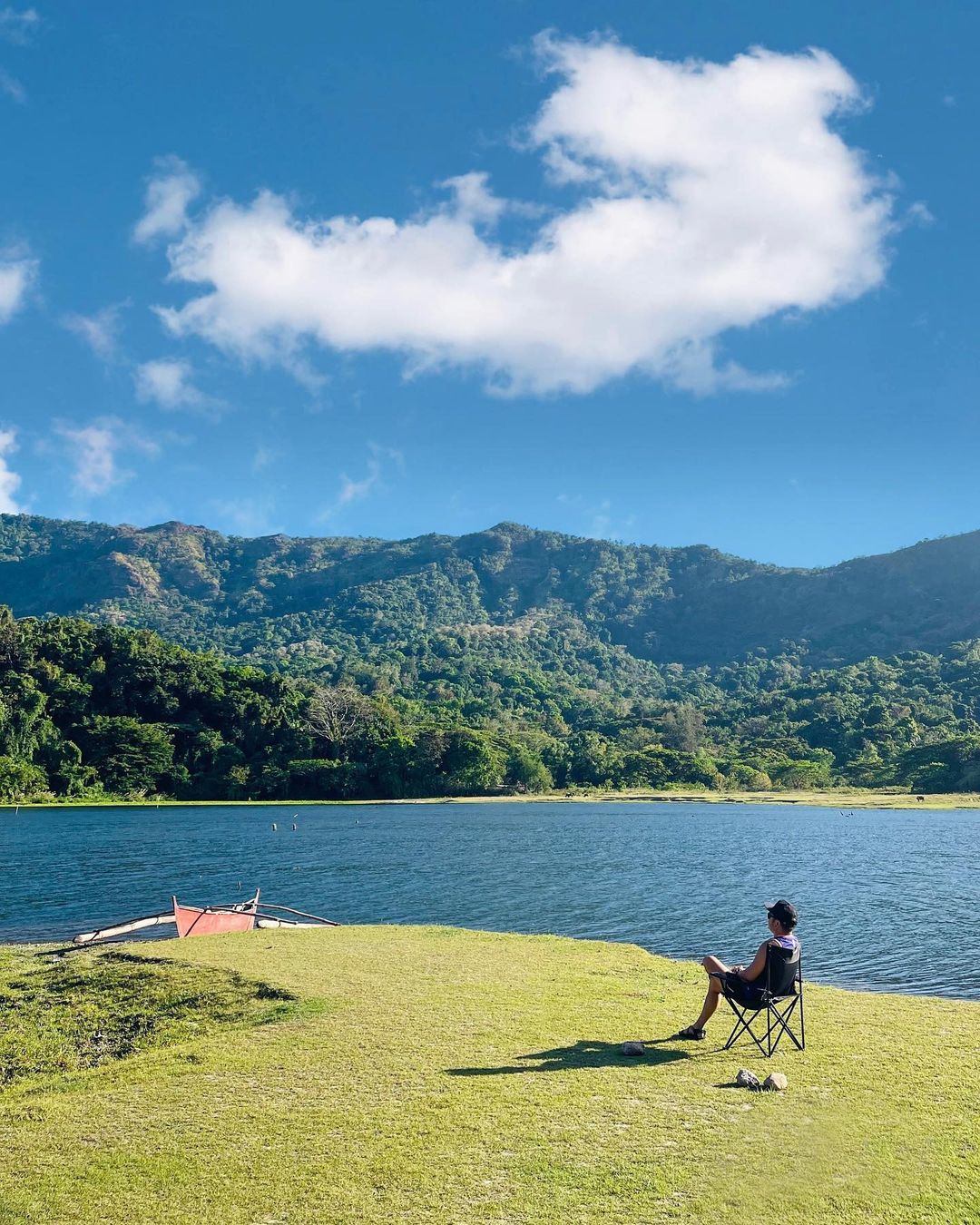 Image credit: @leiyoboi via Instagram
Going to Mapanuepe Lake in Zambales is like buying a ticket to New Zealand without the heavy cost. It's an off-grid campsite dubbed the "New Zealand of Zambales" for its peaceful ambiance.
Set up camp on a wide grassland overlooking the serene lake and Mt. Pinatubo, and enjoy a view of the stars at night. You can bring your own camping equipment or rent a tent there for P300 (~USD5.36). There are a few places to buy food but it's best to bring your own for your meals.
The environmental fee costs P20 (~USD0.36) for a day tour while an overnight stay costs P50 (~USD0.89). It's best to go to Mapanuepe Lake in a 4×4 vehicle or a motorcycle as the terrain can be challenging to drive on.
Address: Barangay Aglao, San Marcelino, Zambales

---
2. El Capitan Shipwreck Diving Site – beginner-friendly historical diving site
---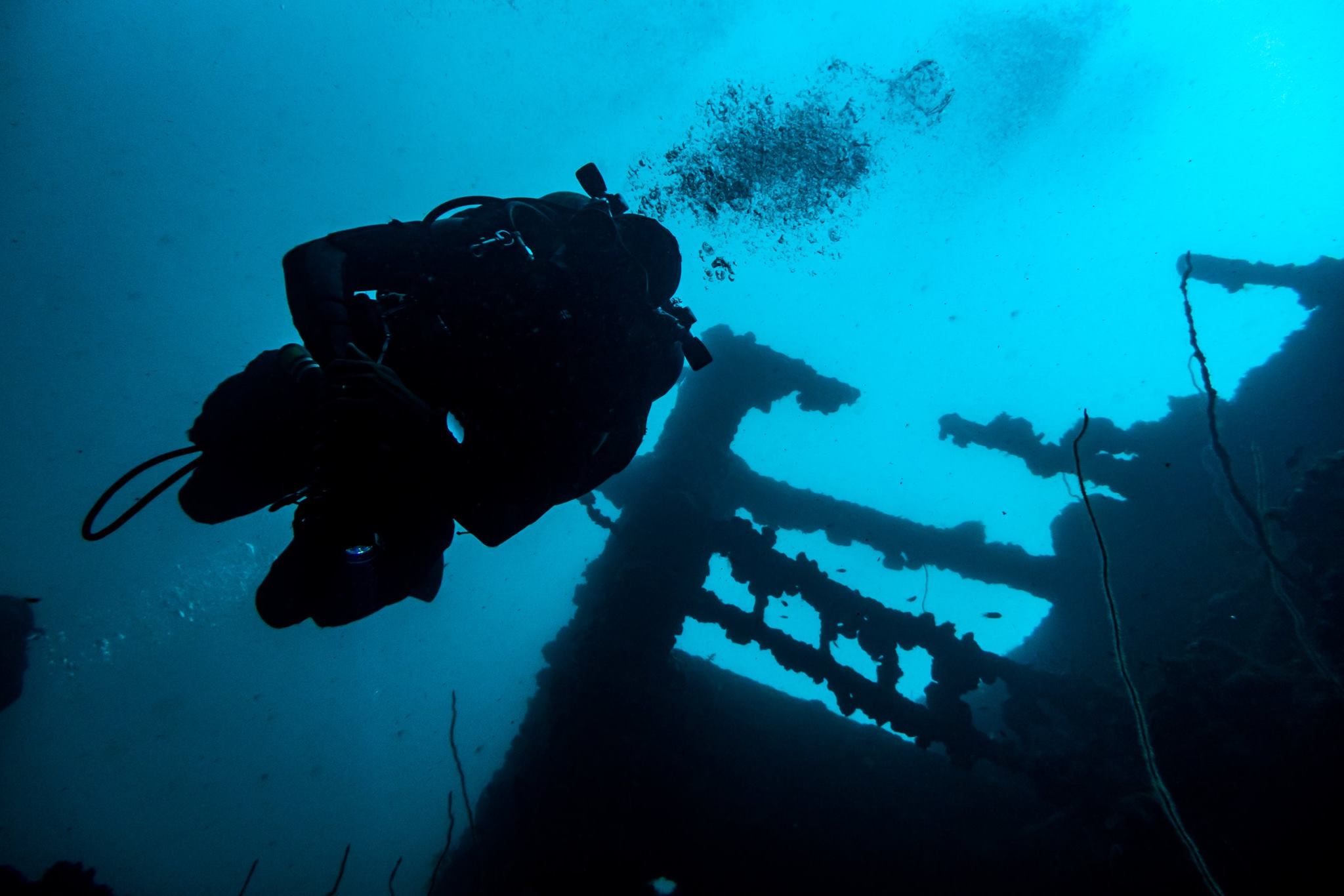 Image credit: Mike Ajero via Facebook
If you love history and scuba diving, then you should check out the El Capitan shipwreck diving site in Subic Bay. It's an intact World War II shipwreck that's in relatively shallower waters so it's an easy dive for beginner divers.
Besides El Capitan, there are 12 other shipwreck diving sites in Subic Bay, each with varying levels of difficulty.
Dive centers and resorts in the area can take you to see these water attractions. Diving costs start at P1,900 (~USD33.97) inclusive of complete diving equipment at Mangos Dive Center. You can also take recreational or technical diving lessons here.
Mangos Dive Center
Address: 116A National Highway, Barrio Baretto, Olongapo City, Zambales
Opening hours: 8am-5pm, Daily
Contact: 0929 648 6051 | website

---
3. Splash Island Water Park – giant waterslides
---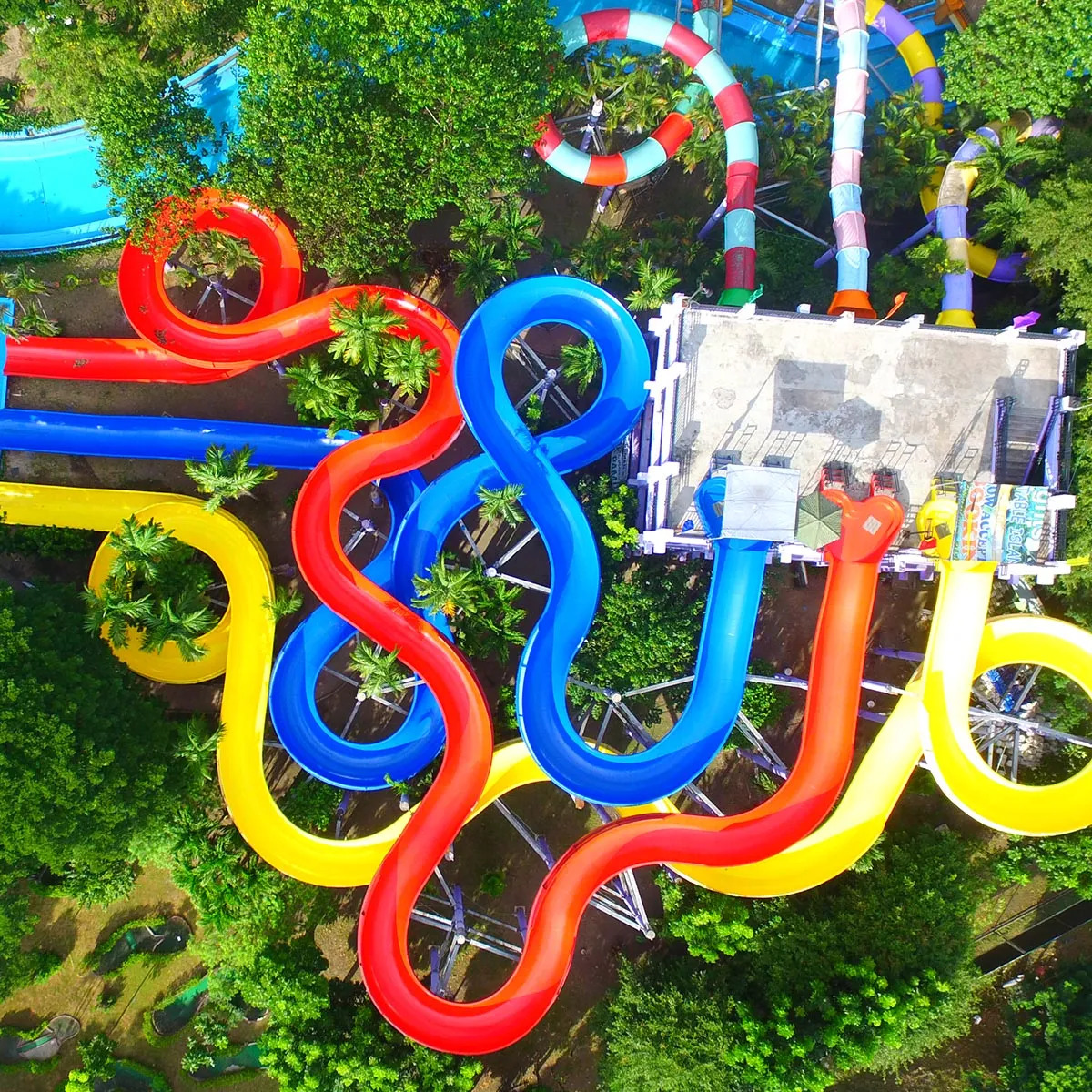 Twisted Palms waterslide.
Image credit: splashislandinfo.com
Level up your swimming pool experience and go to Splash Island Water Park in Laguna. Here, you can have endless fun going on giant waterslides with high drops and exciting twists.
Besides their adrenaline-inducing waterslides, you can enjoy the waves in their wave pool or laze on a floatie in their river pool. Plus, they have activities such as sky-biking and paintballing if you want to make the most out of your holiday.
Admission rates start at P499 (~USD8.92) for adults on Mondays to Thursdays, except holidays.
Address: Southwoods Avenue, Biñan, Laguna
Opening hours: 8am-6pm, Daily
Contact: 0917 509-5835 | website

---
4. Capones Island – peaceful beachside camping
---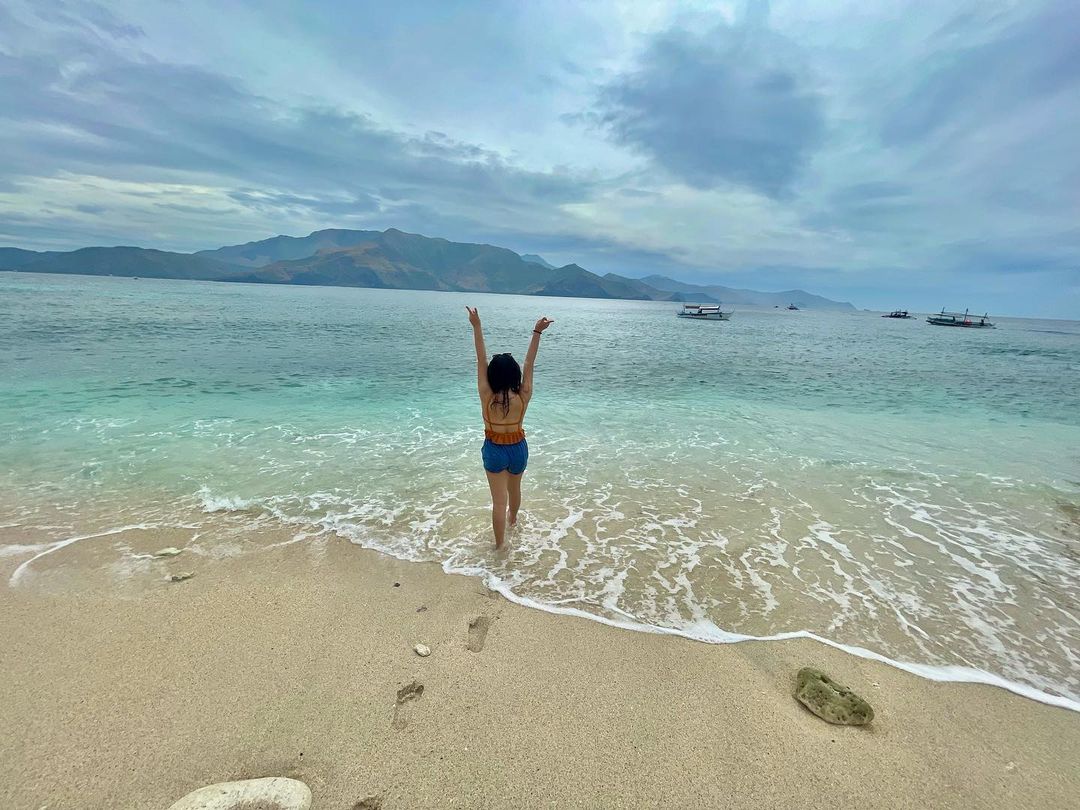 Image credit: @michaanastacio via Instagram
Anawangin and Nagsasa are popular coves in Zambales. But for a more tranquil beach experience, head to the cove at Capones Island.
Spend your time away from the busy city by going beachside camping and stargazing. There's also a Spanish-era lighthouse on the island that you can check out.
There are no vendors on the island so make sure to bring your own food and other supplies. Food can also be bought at the jump-off point at Pundaquit. It's best to bring a beach umbrella to shield you from the sun, too.
Boat rental fee to Capones Island starts at P1,500 (~USD26.82) for 2 pax. Other fees to prepare for are the P350 (~USD6.26) day tour fee, P750 (~USD13.41) overnight fee, and P400 to 500 (~USD7.15 to USD8.94) tent rental fee.
Address: Barangay Pundaquit, San Antonio, Zambales

---
5. Aliw Falls – underrated scenic waterfall
---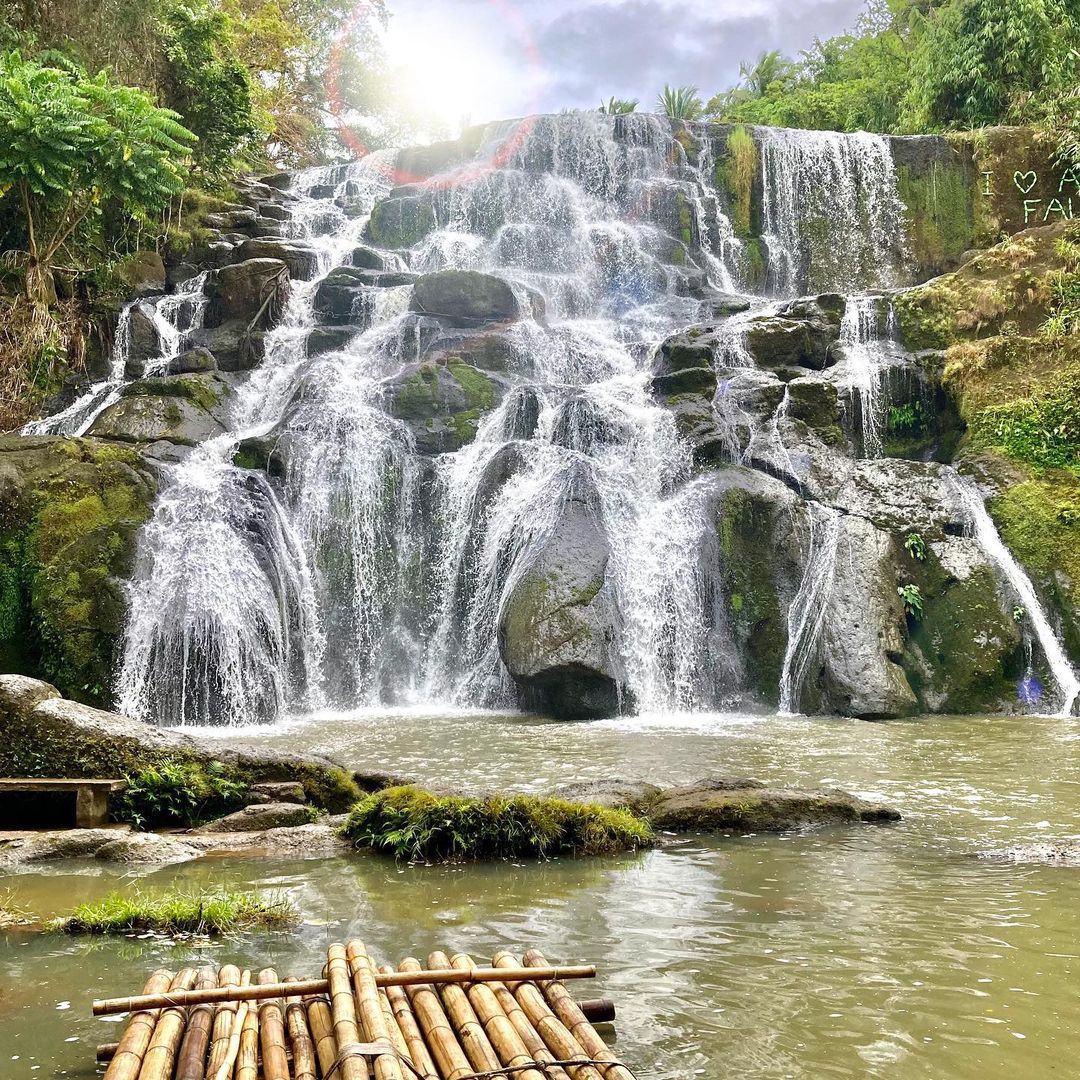 Image credit: @biemjefferson via Instagram
Compared to the legendary Pagsanjan Falls, Aliw Falls is a lesser-known waterfall in Laguna, so it's not as crowded. Despite this, it boasts many short drops that make it look majestic.
To enjoy this water attraction, you'll need to pay an environmental fee of P30 (~USD0.54) per person and hire a tour guide for P300 (~USD5.36) for a group of up to 5 people. Going to the waterfall requires a 30-minute walk.
It's best to visit this waterfall when there is moderate rainfall to get the best views.
Address: Barangay San Salvador, Luisiana, Laguna

---
6. Inflatable Island Beach Club  – Bali-inspired beach getaway
---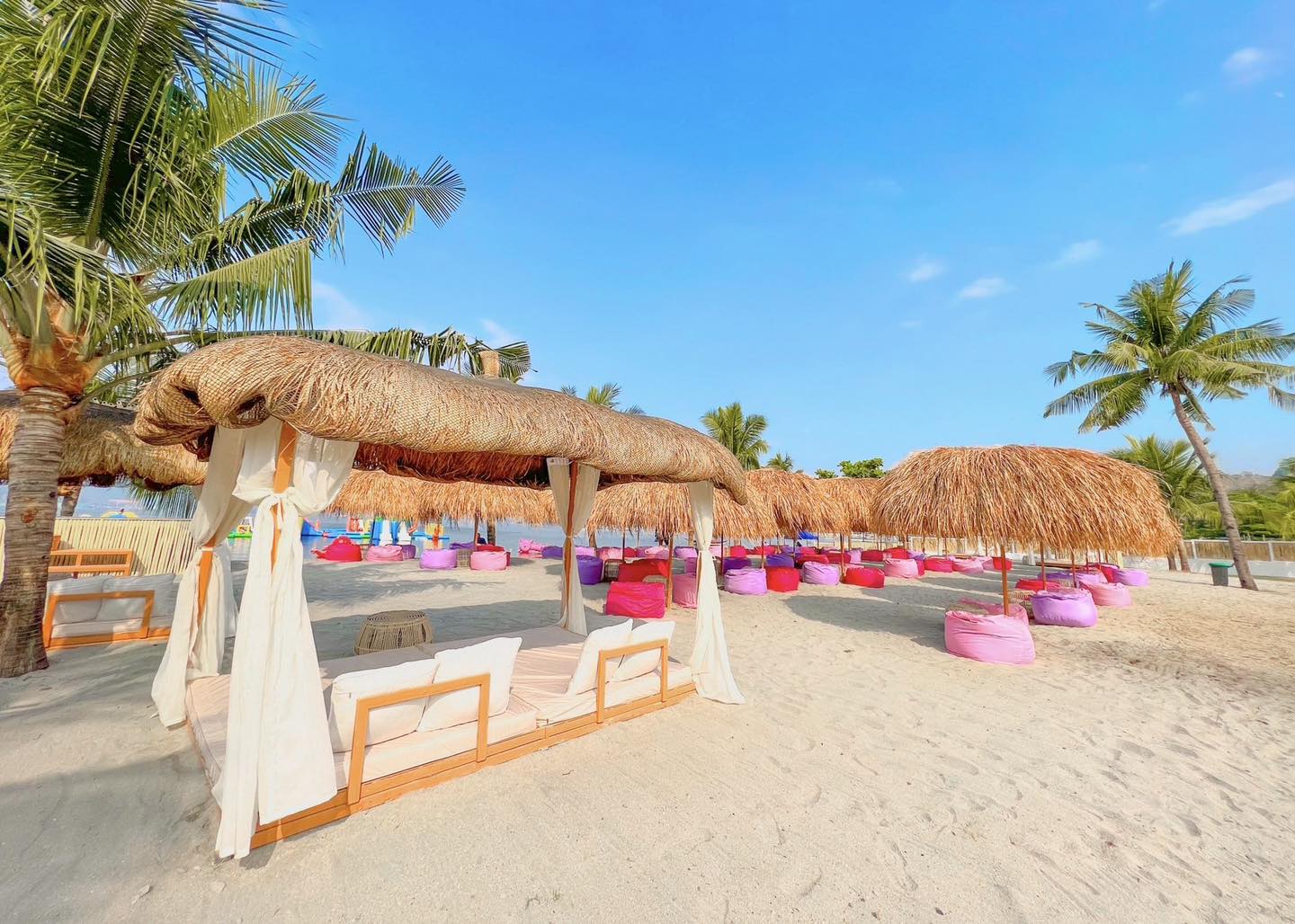 Image credit: Inflatable Island Ph via Facebook
Just recently, Inflatable Island Beach Club opened their new Bali-inspired beach resort in Subic, Zambales.
It features beach huts and tiki umbrellas, and a tropical-themed restaurant that serves Filipino beach fare, including boodle fight-style meals.
Of course, their new location still has its iconic, giant inflatable playground on the water, complete with slides, towers, and bridges. They also have a pool, if you prefer that over open water.
A half-day play pass to the beach club costs P799 (~USD14.28) while a whole-day play pass costs P899 (~USD16.07).
Address: Guerrero Private Resort, Olongapo-Bugallon Road, Olongapo City, Zambales
Opening hours: 7.30am-6pm, Daily
Contact: 0945 733 4256 

---
7. Labasin Waterfall Restaurant – dine at the foot of a manmade waterfall
---

Image credit: @alex.stieber via Instagram
If you're looking for a refreshing place to dine outside the metro, consider Labasin Waterfall Restaurant in Quezon Province.
This restaurant at the Villa Escudero Plantations and Resort lets you enjoy classic Filipino fare as your feet are cooled by the water from a man-made waterfall. They also offer kamayan-style buffet.
Day tour rates start at P1,800 (~USD32.18) per person, inclusive of lunch at the waterfall. Just take note that because it is open-air, the restaurant is closed when it's raining.
There's also a swimming pool at the resort or you can try your hand at bamboo rafting over the river.
Address: Villa Escudero Plantations and Resort, KM 91, Tiaong, Quezon Province
Contact: 0917 583 7727
---
8.  Ocean Adventure – interact with marine animals
---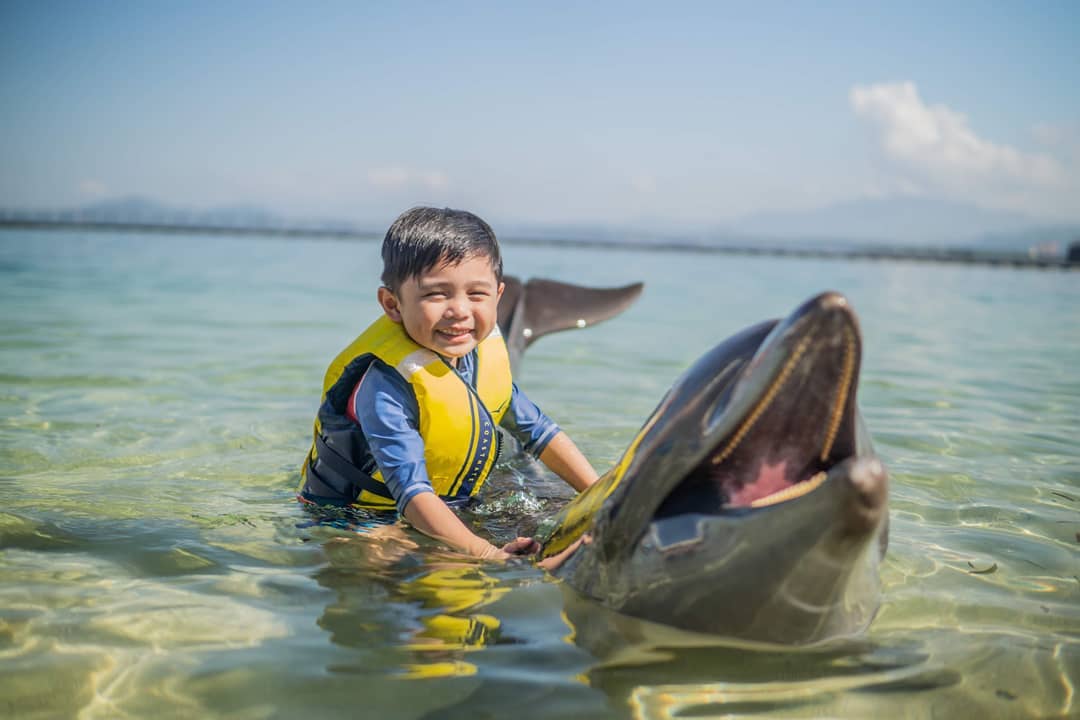 Image credit: @myoceanadventure via Instagram
Take the kids to meet marine animals up close at Ocean Adventure in Subic.
Here, you can swim, snorkel, or dive beside dolphins, as well as meet turtles, sea lions, and sharks. You can even create a painting with a sea lion friend.
Admission starts at P680 (~USD12.16) for kids and P850 (~USD15.20) for adults. To enjoy activities, you can also get a day tour package for 3 pax (starts at P7,600, ~USD135.87). This is inclusive of admission fees and activities such as wading with dolphins, sea lion paint & play, and shark & turtle adventure.
Address: Ocean Adventure Approach Road, Ilanin Forest West, Subic Bay Freeport Zone, Bataan
Opening hours: Mon-Fri 10am-5pm | Sat-Sun 9am-5pm
Contact: (047) 252 9000
---
9. Tinipak River – scenic limestone rock formations
---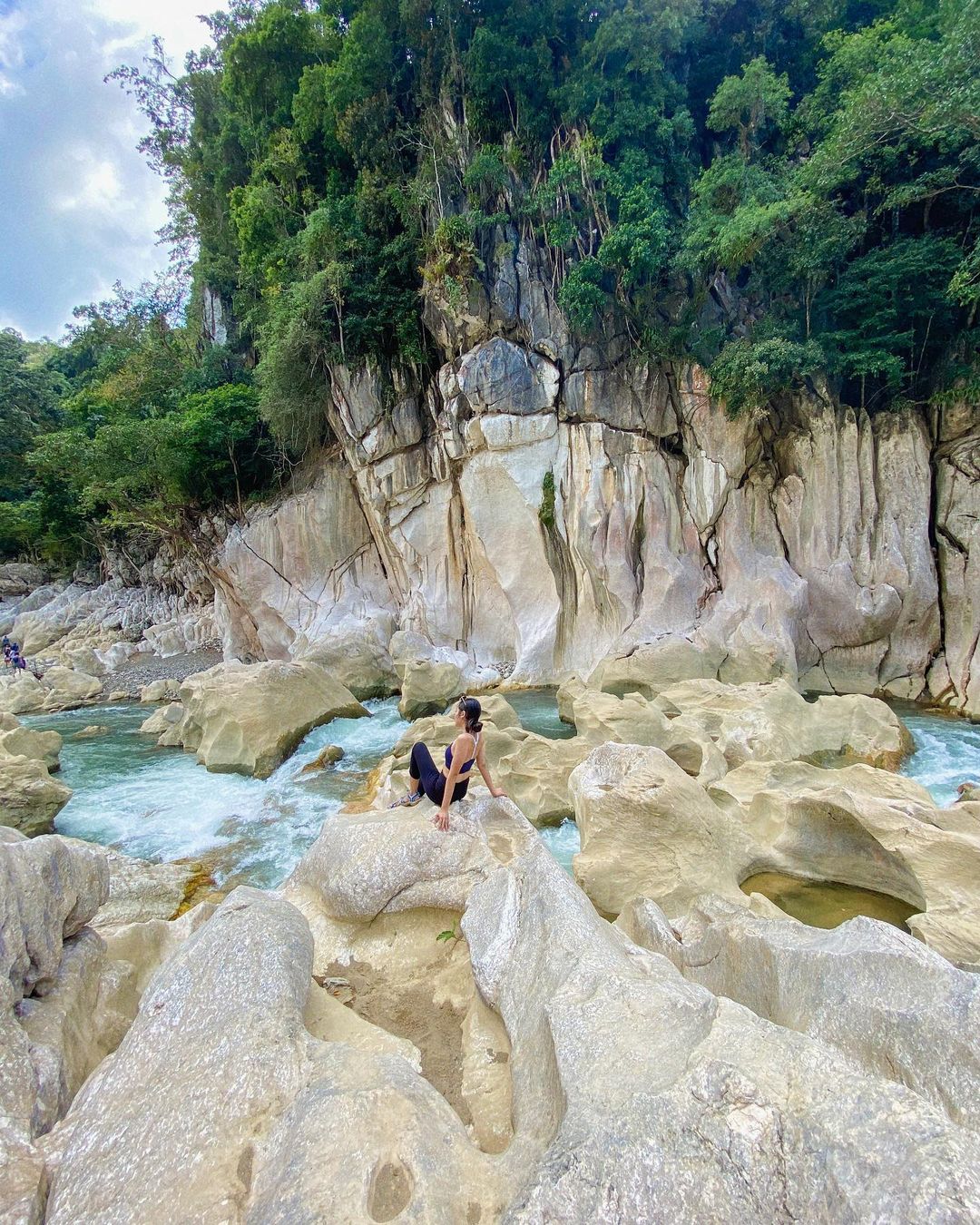 Image credit: @maedlyza via Instagram
If you're looking for an adventure, head to Tinipak River in Rizal. Here, you get to swim in refreshing cold waters, explore a cave, and enjoy the view of scenic limestone rock formations.
But before you reach the area, expect a 1-hour rocky drive and about an hour of trekking. You also need to register at the Daraitan Barangay Hall before the trek.
You need to pay around P130 (~USD2.32) in fees to get to the river. You're also going to need a tour guide, which will cost you at least P500 (~USD8.94).
To avoid the crowd and enjoy the river for yourself, it is advised that you start the trek earlier in the day.
Address: Barangay Daraitan, Tanay, Rizal
---
Must-see water attractions near Metro Manila
---
You don't have to endure the summer heat in your home. You can switch up your shopping mall dates and head to one of these water attractions near the metro to cool off while enjoying exciting activities.
At water attractions such as the ones above, you can get refreshed without spending a lot of time and money traveling!
If you're looking to fill up your summer plans, you can also check out other summer activities in Metro Manila, or cool off the heat with mango desserts in Metro Manila. If you don't mind the travel, you can also check out things to do in Aurora Province.
---
Cover image adapted from: @maedlyza via Instagram, splashislandinfo.com, @myoceanadventure via Instagram, Mike Ajero via Facebook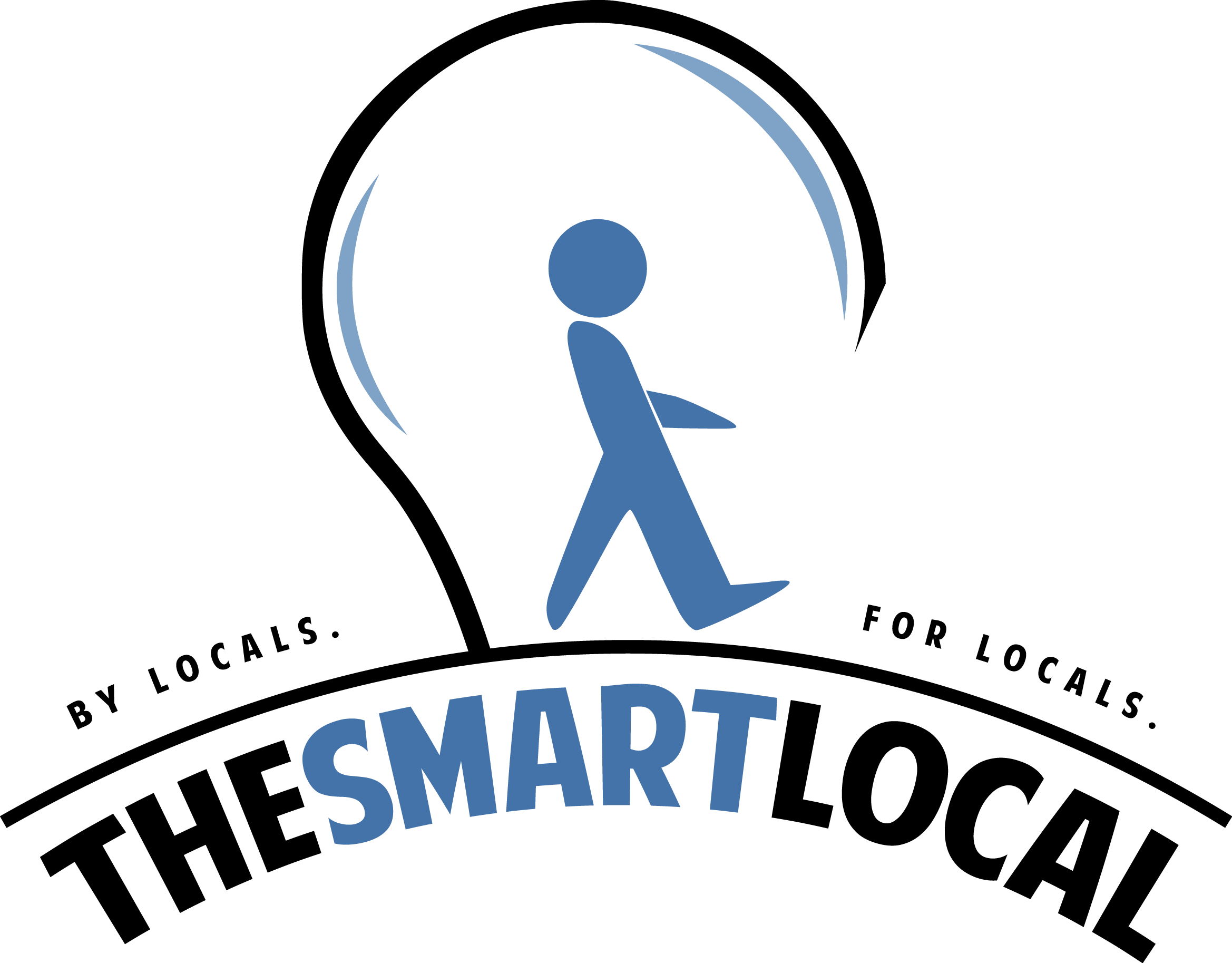 Drop us your email so you won't miss the latest news.