Sagada's
Hanging Coffins
---
If you're ever around Baguio and want to take a day trip from the City of Pines, you'd want to visit the iconic Hanging Coffins of Sagada located in the Philippines' Mountain Province. There, the Igorot people are believed to have practised the custom of suspending the dead in coffins on the cliffside for more than 2,000 years, according to the BBC, and the tradition is still going strong.
Whether you love educating yourself about unique ancient burial rituals or just want to take a good hike, this place should absolutely be on your bucket list. Here are 5 things to note if you plan on visiting the Hanging Coffins once the borders reopen.
Note: Sagada is currently only open to its residents due to COVID-19. Please consult the Municipality of Sagada office before travelling there for the most updated information.
---
1. 
Hire a tour guide
---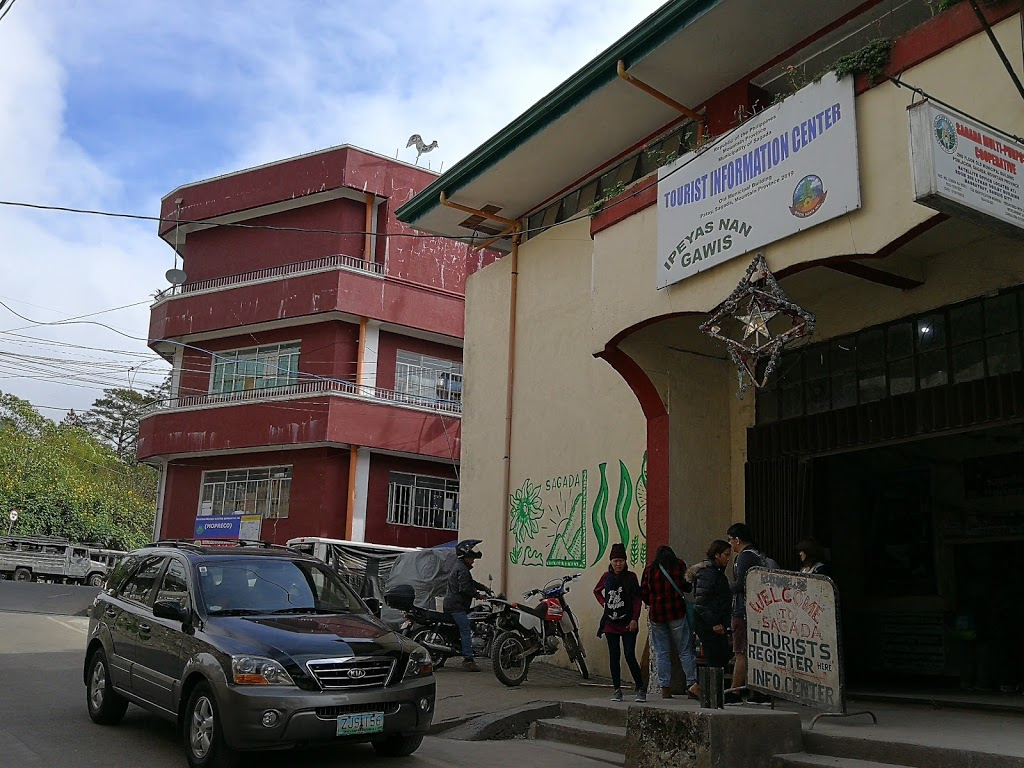 The tourist information centre in Sagada where visitors can register
Image credit: Jonathan Lansangan
If you're a first-timer, you should hire a guide for safety reasons as there have been reports of a few tourists getting lost or being involved in accidents, according to Agencia EFE. But besides keeping you safe and helping you find your way to Sagada's Hanging Coffins, the guides are also especially helpful in explaining the cultural significance of the site, how the community's traditions are carried out, and who knows, you might go home with some good stories.
The fee for local guides starts from P300 (~USD6.23) for a group of up to 10 visitors and increases progressively depending on the group size. You can register for the tours via the Tourist Information Office located on South Road. Be sure to keep the receipt with you so that you can enter the attraction site.
If you don't feel like having too strenuous a trip, you'd be glad to know that the tour is a relatively short 15-30 minute hike from the tourism office that brings you to the viewpoint and the Hanging Coffins.
Pro tip: Check that your guide is able to communicate well with you before you start the tour so that you'll make the most out of your trip.
Note: Due to the recent COVID-19 regulations, there can be no sunrise-viewing and spelunking to prevent mass gathering and physical contact.
---
2. 
Be respectful as it's a sacred site
---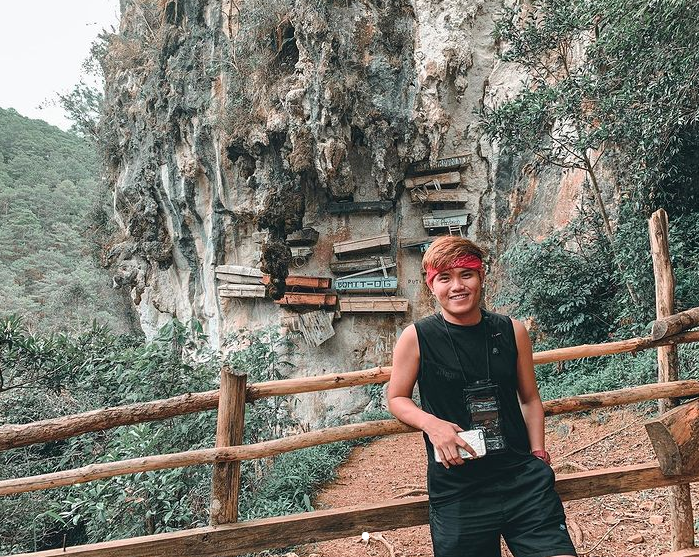 Image credit: @super.mack
In August 2015, a new bride became viral online because she posted a bridal photo of herself posing near the coffins, which sparked a public outcry according to The Inquirer.  In general, you shouldn't take photos of the locals or any rituals without asking for permission – unbeknownst to her. So, it's best to double-check with your guide what's OK and what's not.
This should be a given, but just a reminder: keep your volume down, dress politely, don't litter, and don't steal from the sacred sites. Basically, be as respectful as you would at any other cemetery.
---
3. 
Avoid typhoon season & dress for sweater weather
---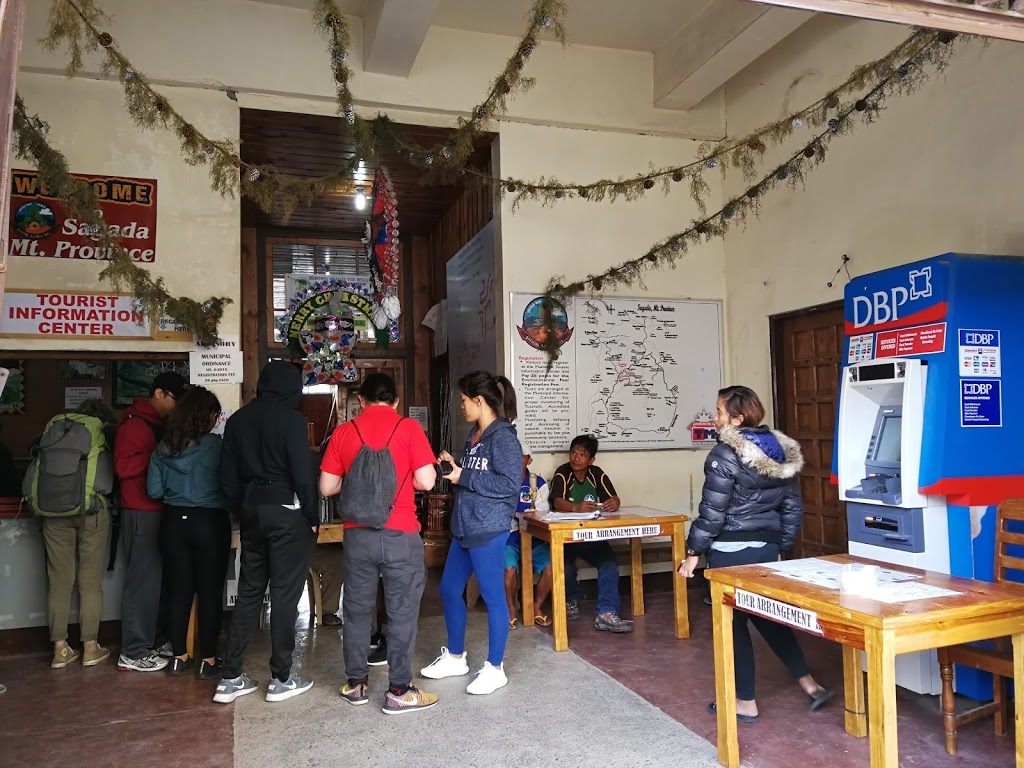 Tourists bundled up in warm clothing at the Sagada Tourist Information Center
Image credit: Jonathan Lansangan
June is usually the start of the typhoon season in the Philippines, but landslides often occur between the months of July to August, so don't go to the mountainous area of Sagada around this time. Safety first, always.
The best time to go is anytime from November to February. New Year's plan for 2022, hopefully?
Due to the high altitude of the site, the temperatures there are typically about 18°C (64°F) all year round, so you may want to pack your warm clothing if you're not used to this weather.
---
4. 
The local Igorot community's unique burial traditions
---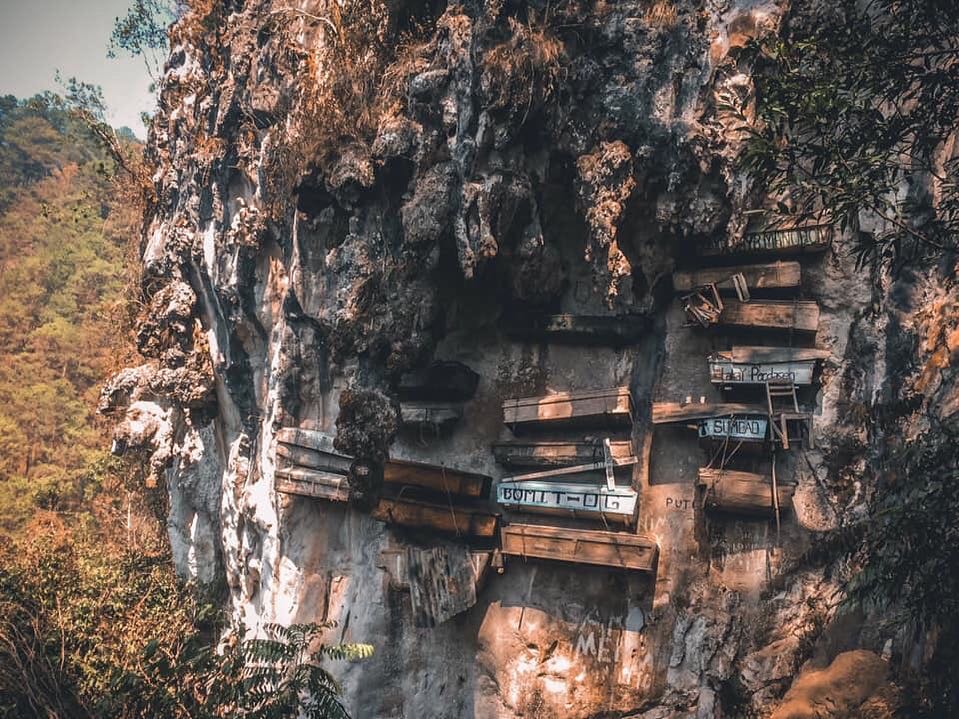 Image credit: @shotbyalysn
The local Igorots (which is Tagalog for "mountaineers") believe that suspending the coffins above ground will bring the deceased spirits closer to heaven.
However, there are also practical reasons for this custom. For one, the Igorot people don't want the coffins to be disturbed by animals or humans, according to Ranker. Hanging the coffins above the ground also enables more efficient use of space as they won't need to use their croplands as a burial site.
When elderly Igorots in the area die, according to Our Awesome Planet, their bodies are first smoked to prevent decomposition, then placed on a chair for a few days to allow relatives to pay respects. Afterwards, they are usually placed in a small wooden coffin in a fetal position, symbolising a return to the same position in which they came into the world.
---
5. 
Bonus: visit popular sites around the Hanging Coffins
---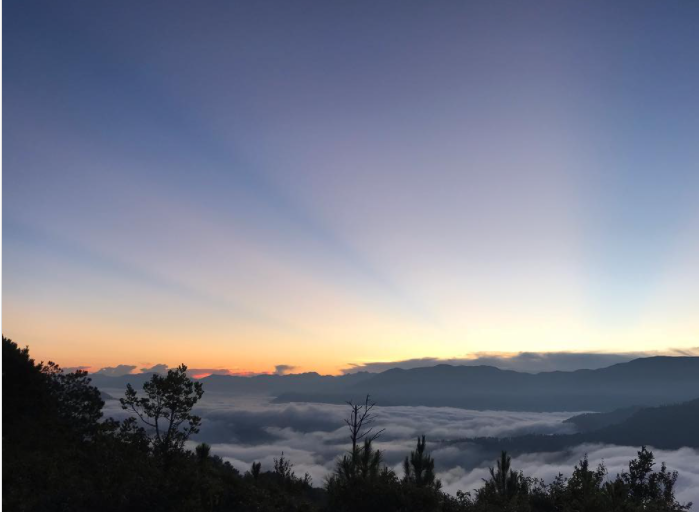 Marlboro Hills, Sagada
Image credit: @arrastia_
The Hanging Coffins is not the only attraction site in the area as Sagada has plenty of other activities to do. 
For example, you can go spelunking in Sumaguing Cave, or hiking up Marlboro Hills.
You can also stop by Yoghurt House for a foodie adventure, which is famous in Sagada for its – you guessed it – yoghurt. It's a mere 24-minute walk from the Hanging Coffins, and a perfect way to wind down after the hike.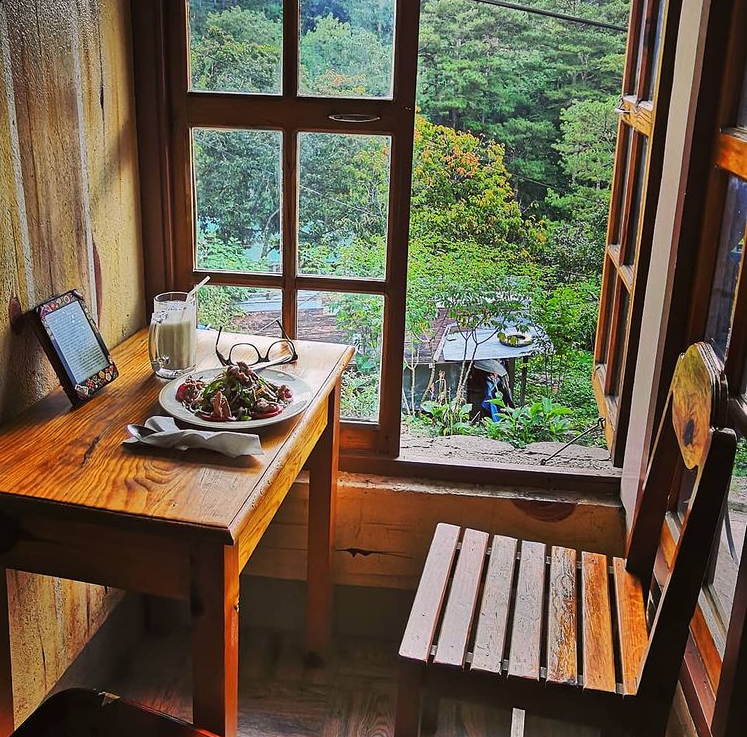 Yoghurt House, Sagada
Image credit: @robynjankel
---
Travel tips for visitors to Sagada's Hanging Coffins
---
The Hanging Coffins of Sagada are a perfect mix of mystery, tradition and stunning views for those who love cultural tourism. Just a word of caution, this place may not be for you if you're uncomfortable with seeing death up close.
Regardless, if you're bored of visiting the same old touristy destinations such as Boracay's White Beach or Manila's San Agustin Church, you may want to consider exploring the more underrated but historically and culturally significant destinations such as the Hanging Coffins instead.
How to get there: From Metro Manila, you can take a public bus to Sagada (12 hours), or take a flight to Tuguegarao Airport and then a taxi to Sagada (5.5 hours).
Also check out:
---
Cover image adapted from: @aerlcrln
This article was produced in collaboration with National Youth Council Singapore's Asia-Ready Exposure Programme.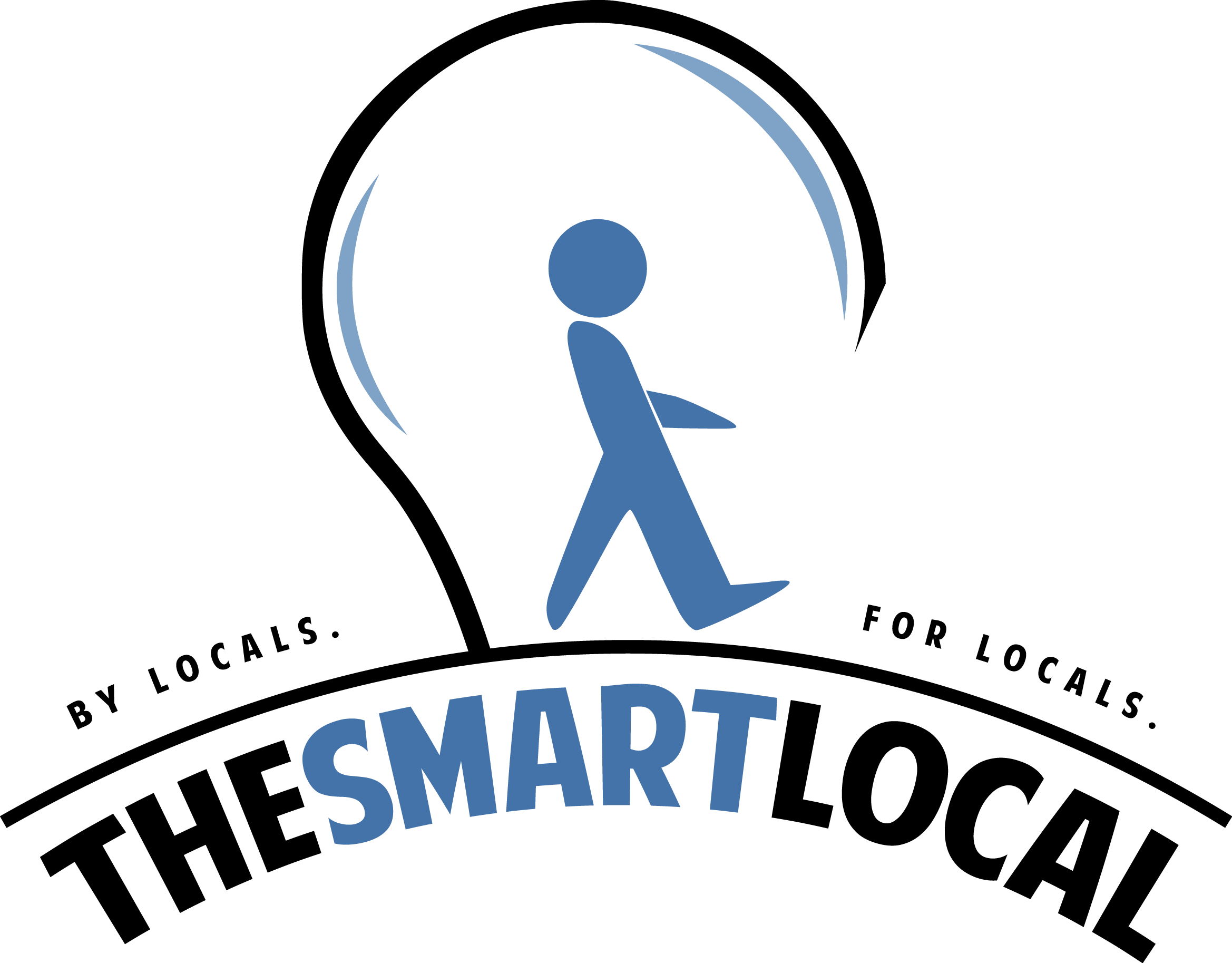 Drop us your email so you won't miss the latest news.