Baroque-inspired artworks
---
Residents of Laguna and neighboring areas no longer need to go to Europe to enjoy Baroque art. Le Maison de Yelo Lane in Pagsanjan, Laguna is a place where you can enjoy delicious food with Baroque-inspired art in the backdrop.
This newly renovated branch of the Quezon-founded restaurant just re-opened on 29 July, so you can still be among the first to enjoy its elevated ambiance and the wide variety of food offerings they serve.
---
Feast for the eyes
---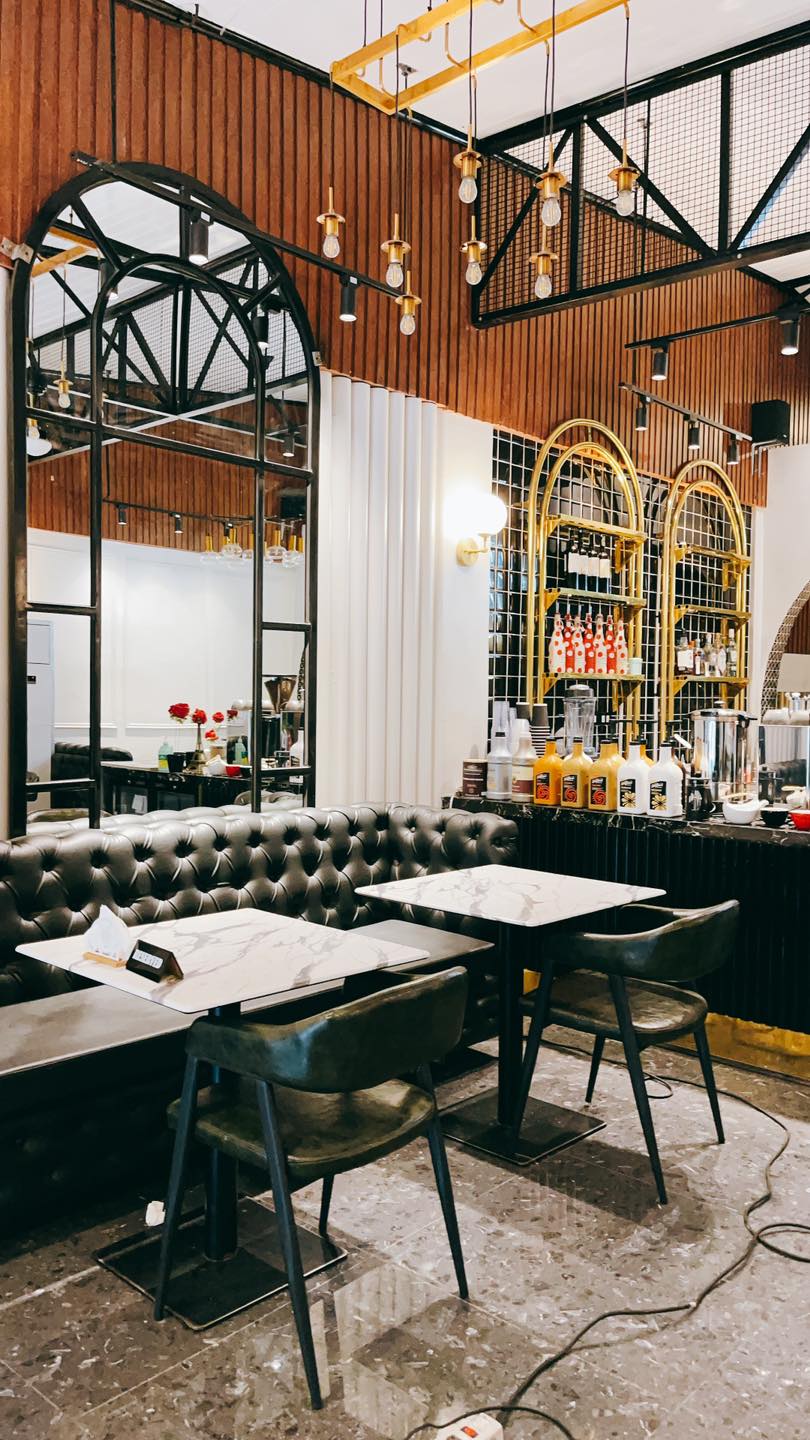 The restaurant's Bauhaus interior
Image credit: Le Maison de Yelo Lane
The restaurant boasts a Bauhaus-inspired interior, with black Chesterfield sofas and black and white marble tables that make a wonderful background for a classy Instagram pic. The gold accents on the walls and ceiling lights make the place look even more expensive.
Of course, there are the Baroque-inspired portrait paintings on the wall which are the restaurant's hallmark.
---
Steaks for your dinner date
---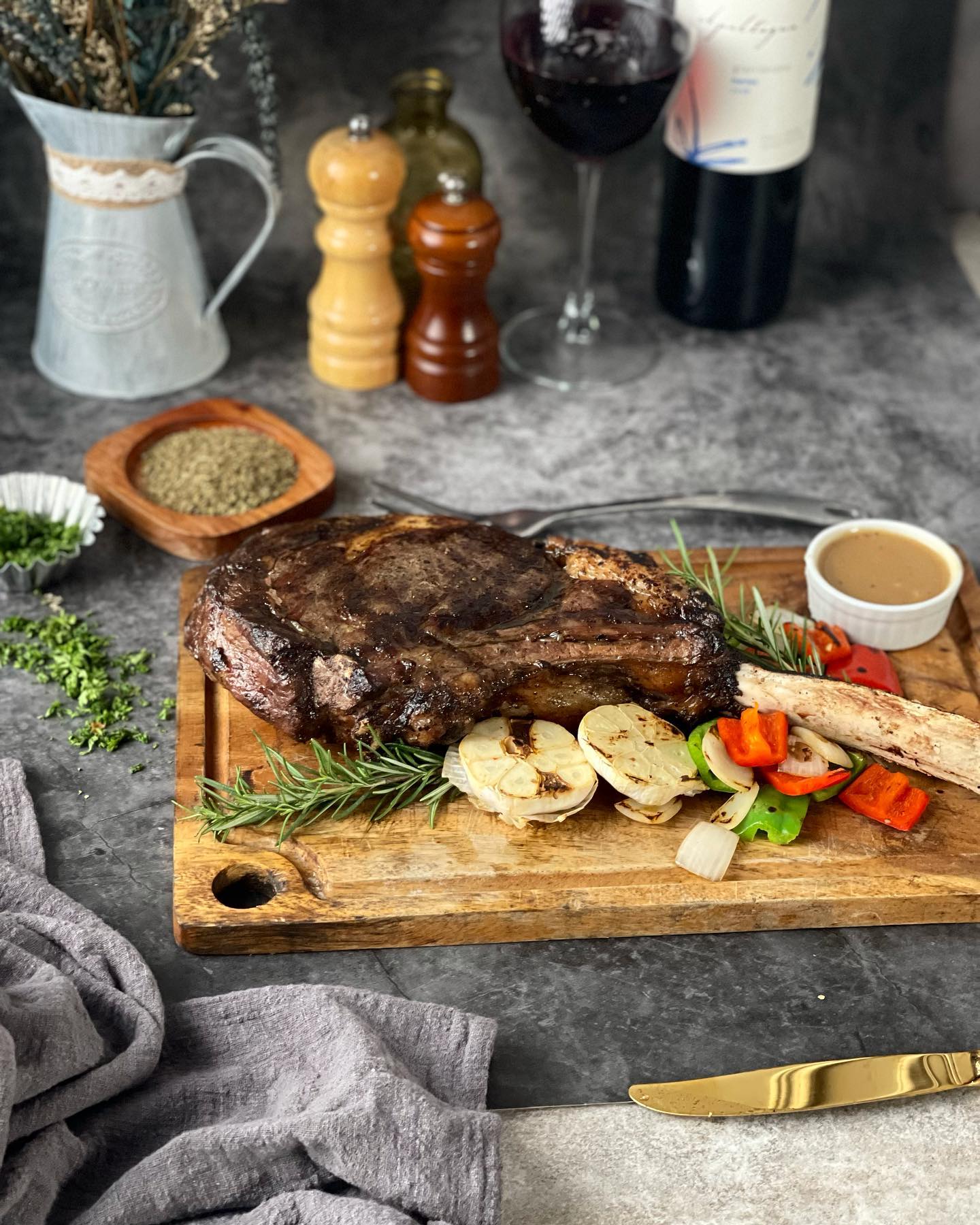 Tomahawk steak
Image credit: Le Maison de Yelo Lane
At the restaurant, you can impress your date or simply reward yourself with a generous slab of juicy steak.
They have Tomahawk steak – beef ribeye that's served with the rib bone still attached.
They also have a boneless steak offering for those who want to skip the hassle of cutting around the bone. You can get a single piece of ribeye steak, but you should consider ordering their 2-piece ribeye as you may not be able to get enough of its flavor.
---
Casual hangout grub
---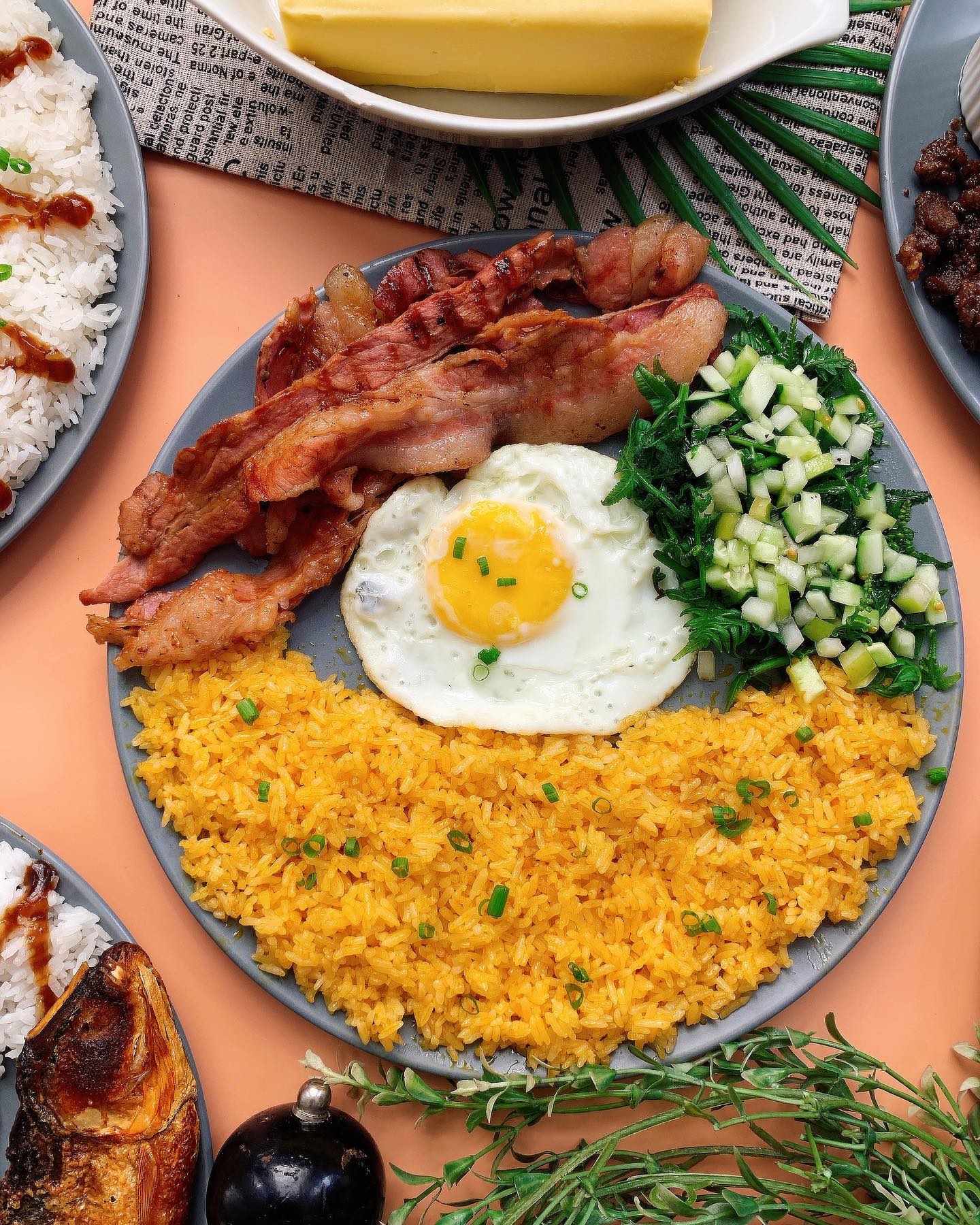 Bacon rice, one of the restaurant's all-day Filipino breakfast offerings.
Image credit: Le Maison de Yelo Lane
You don't have to be intimidated by the restaurant's fancy interiors and steak offerings. The restaurant also serves budget-friendly food you can enjoy on a casual get-together with friends.
A serving of bolognese, carbonara, pesto, puttanesca, or lasagna at this restaurant costs P99 (~USD1.99). If you want to have something sweet, they have waffles for P75 (~USD1.50) and crepes for P85. (~USD1.70). You can also get a gourmet pizza from P195 to P225 (~USD3.91 to USD4.51).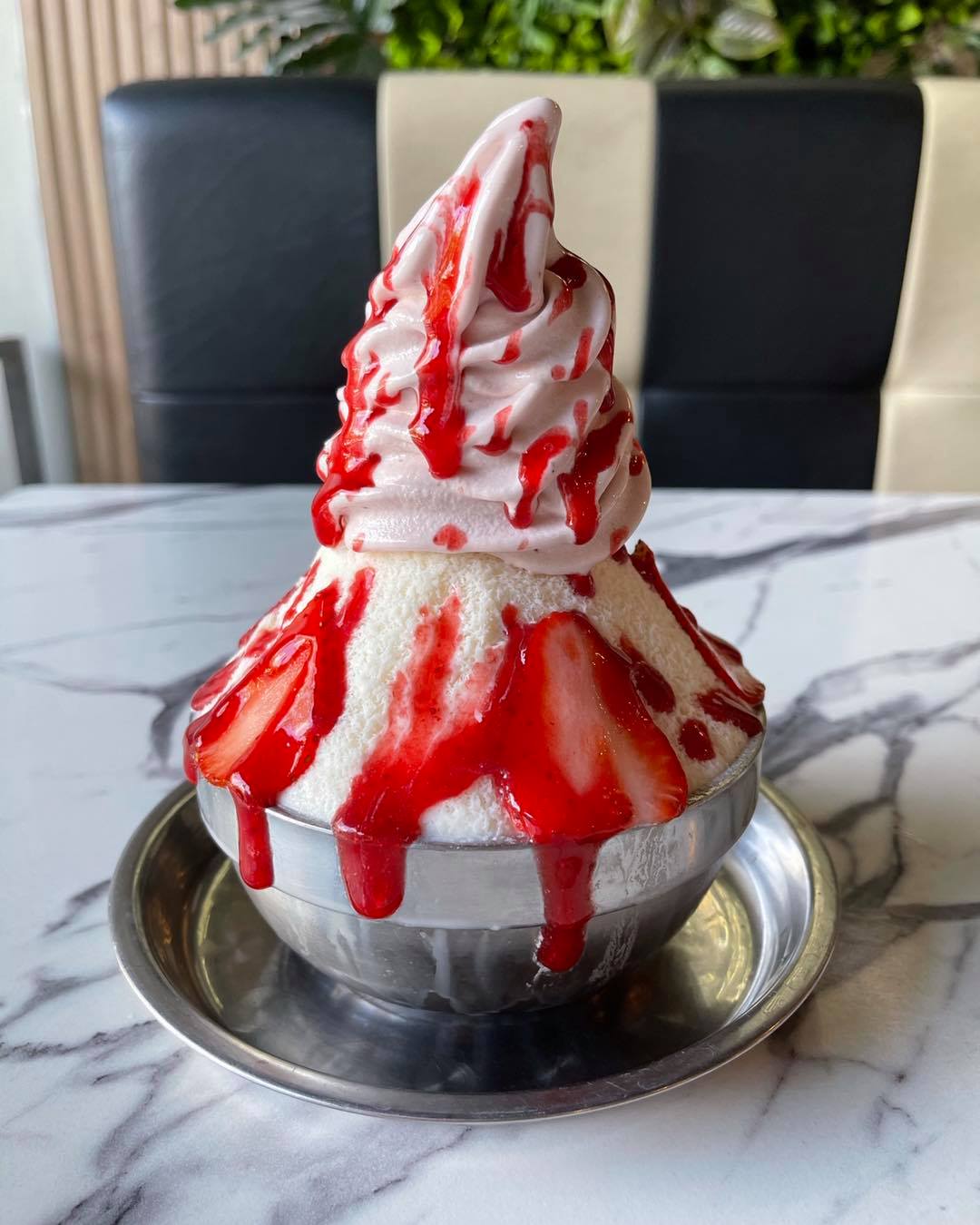 Strawberry bingsu
Image credit: Le Maison de Yelo Lane
For dessert, they serve bingsu – Korean shaved ice- in oreo, mango, blueberry, and strawberry flavors for P95 (~USD1.91).
The restaurant also has an all-day Filipino breakfast from P85 to P99 (~USD1.70 to USD1.99). Some of their breakfast options are bacon, beef tapa (dried cured beef), Lucban longganisa (sausage), smoked bangus (milkfish), and champorado (sweet chocolate rice porridge) with dilis (dried anchovies).
---
Coffee and cakes
---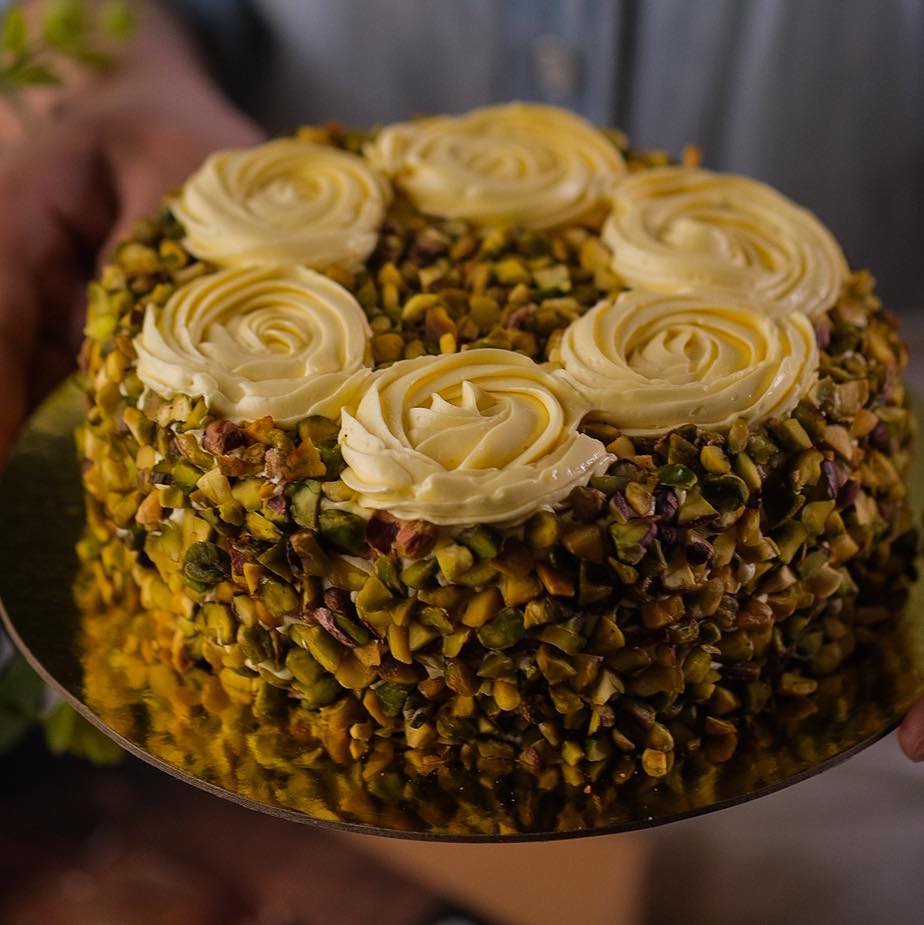 Pistachio cake
Image credit: Le Maison de Yelo Lane
Hot, espresso-based coffees like latte, mocha, and macchiato costs P30 to 85 (~USD0.60 to USD1.70) at this restaurant. There's also Americano P50 (~USD1.00) and matcha latte for P85 (~USD1.70). They offer most of their coffee offerings iced for P50 to P95 (~USD1.00 to USD1.91).
Non-coffee drinkers can get freshly-brewed tea for P55 (~USD1.10) or hot chocolate for P85 (~USD1.70). For cooling, non-caffeinated beverages, they have a variety of frappes for P95 (~USD1.91) and milk tea for P85 (~USD1.70).
The restaurant also offers made-to-order 6- and 8-inch cakes for intimate celebrations. Customers can choose from red velvet, strawberry shortcake, s'mores, pistachio, oreo cheesecake, or blueberry cheesecake.
---
Le Maison De Yelo Lane's main branch
---
The Pagsanjan restaurant is actually the second of the restaurant's 2 branches in the Philippines, particularly in the south of Metro Manila. The restaurants' maiden branch is located in Lucban, Quezon.
The Lucban branch has a more modern Parisian vibe with a splash of Baroque-inspired paintings, but they are renovating it soon to fit the Pagsanjan branch's Bauhaus-meets-Baroque aesthetic.
Address: National Highway, Barangay Sampaloc, Pagsanjan, Laguna
Opening hours: 10AM-10PM, Daily
Telephone: (042) 540 6955
Le Maison De Yelo Lane's Facebook | Instagram
Also check out:
---
Cover image adapted from: Le Maison de Yelo Lane and Le Maison de Yelo Lane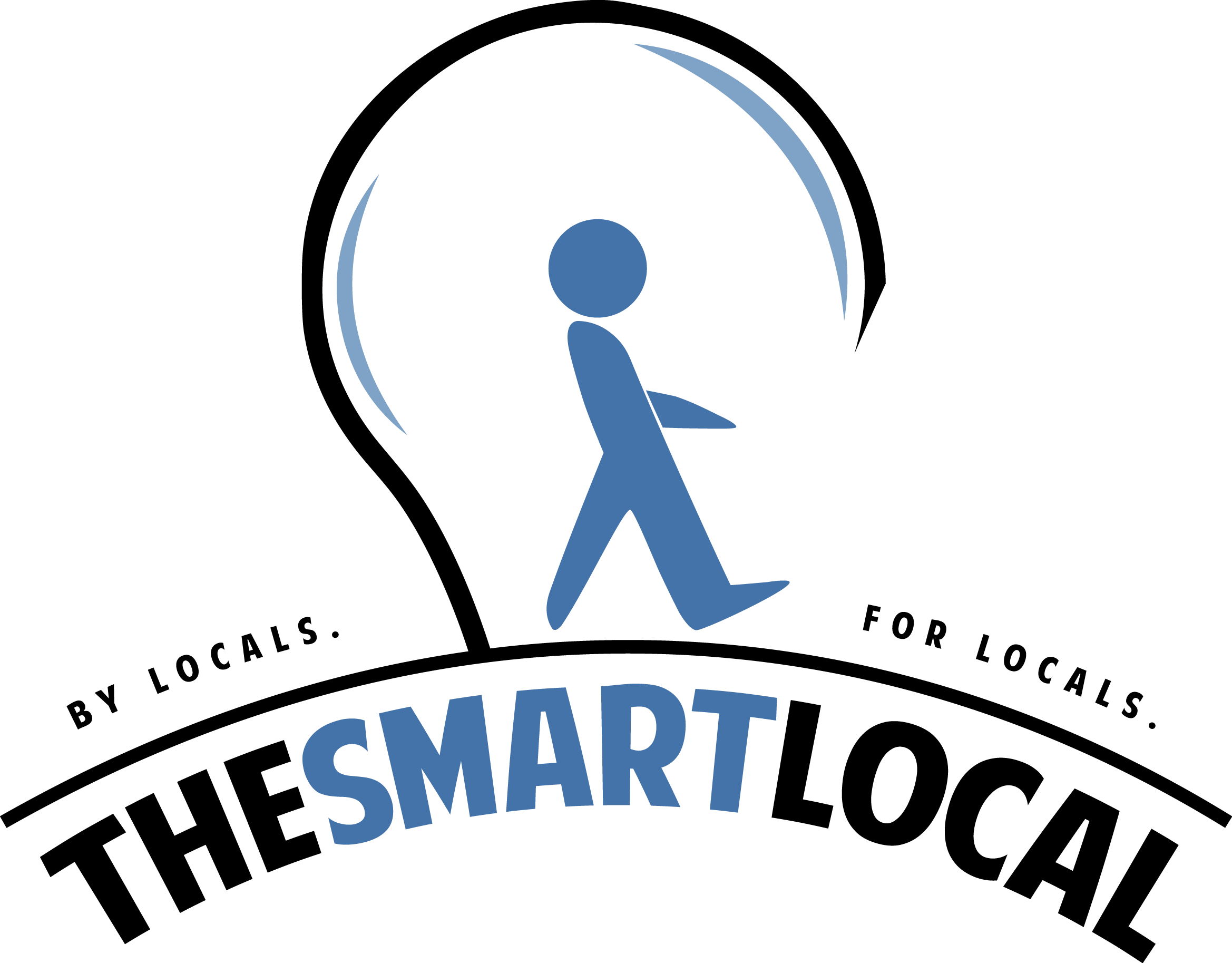 Drop us your email so you won't miss the latest news.