Father Ferdinand Santos goes viral
---
Priests are more often than not stereotyped as old-school and crabby, but Father Ferdinand R.S. Santos, who has just returned to the Philippines after holding a seminary position in the US, is proving that priests can be cool too.
Santos, with his handsome "celebrity" looks, is the talk of the town recently on social media after Father Ranhilio Aquino, Dean of the Graduate School of Law at San Beda University, posted about Santos's return to the Philippines.
---
Santos gave up his rector position at the St. John Vianney College Seminary in Florida
---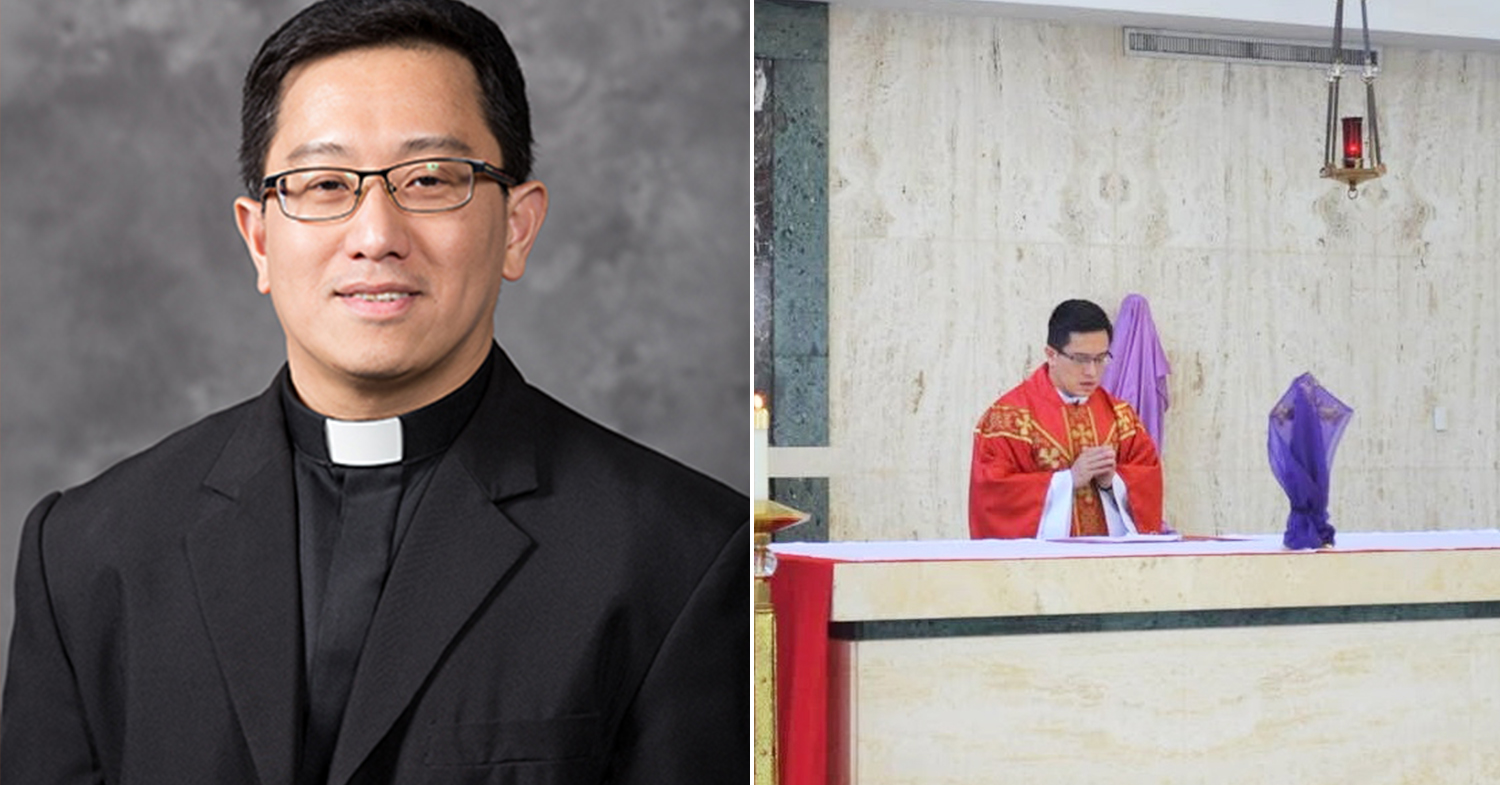 Image credit: Archdiocese of Miami,  Fr-Ferdinand Santos
After serving as a rector of St. John Vianney College Seminary in Florida, Santos is coming back to his home country to work in depressed parishes, according to Aquino.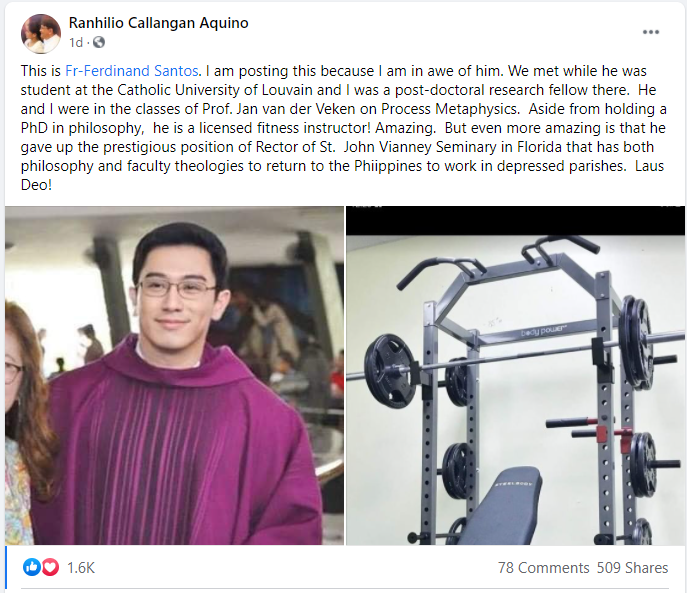 Image credit: Ranhilio Callangan Aquino
"This is Fr-Ferdinand Santos. I am posting this because I am in awe of him. We met while he was student at the Catholic University of Louvain and I was a post-doctoral research fellow there. He and I were in the classes of Prof. Jan van der Veken on Process Metaphysics. Aside from holding a PhD in philosophy, he is a licensed fitness instructor! Amazing. But even more amazing is that he gave up the prestigious position of Rector of St. John Vianney Seminary in Florida that has both philosophy and faculty theologies to return to the [Philippines] to work in depressed parishes. Laus Deo!," Aquino wrote on 29th August on his Facebook account.
---
He is also a licensed fitness instructor
---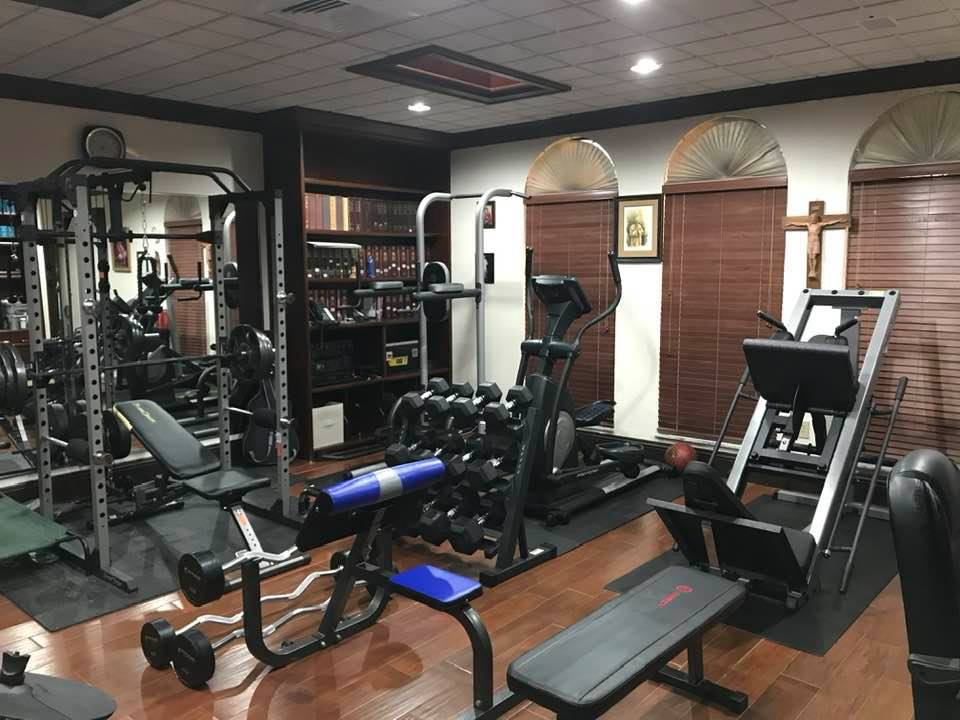 Image credit: @FatherFerdi
Santos was the rector of the seminary from June 2017 until June 2021. But aside from his life in religious institutions, he is also a licensed fitness instructor.
Fun fact: he likes listening to heavy metal when he is working out in the gym, as noted in an Archdiocese of Miami article.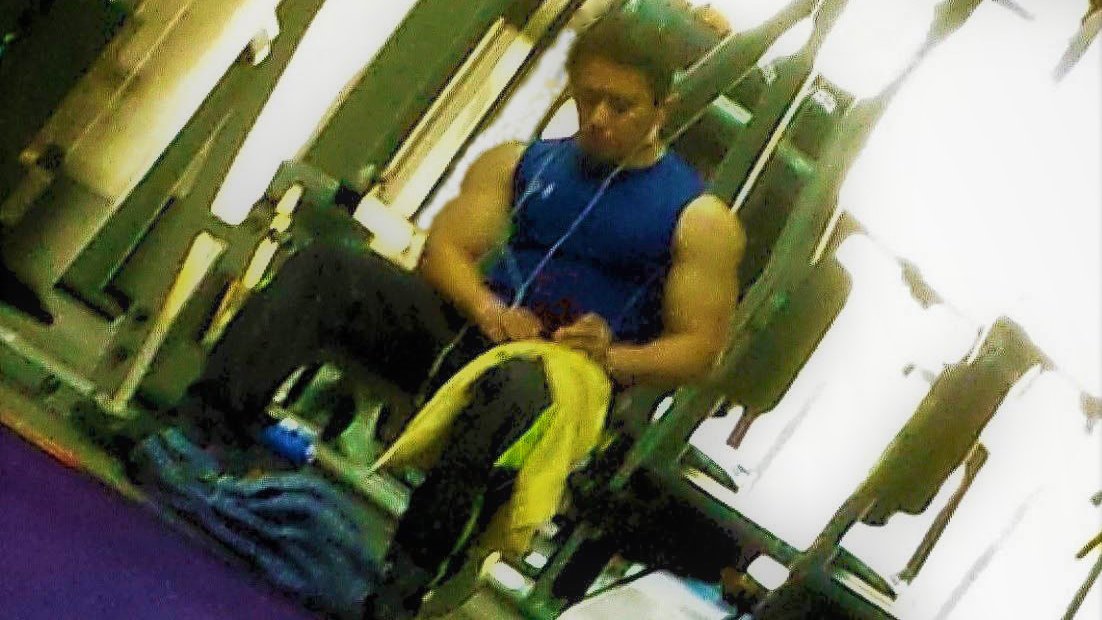 Image credit: @FatherFerdi
Showing off his muscles, he even posted a photo of himself on Twitter while working out along with a caption that encourages his followers to exercise. "'When life throws you lemons, make lemonade.' How'd I get into serious physical fitness? Asthma at 23, diabetes at 28. Not too keen on taking meds with their side-effects, I got into serious working out instead. Choose health, choose positivity. You can,'" Santos said in his tweet.
---
He's just arrived in Manila
---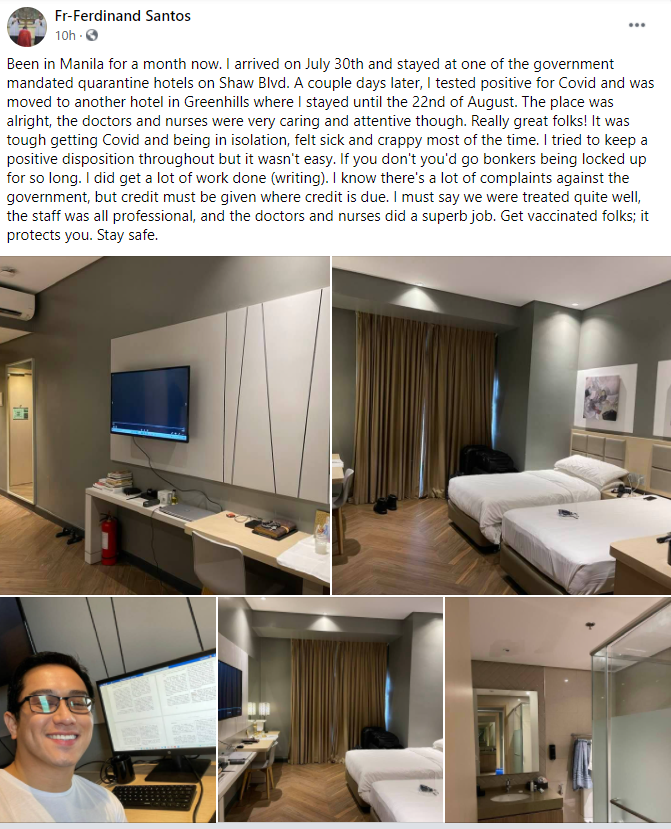 Image credit: Fr-Ferdinand Santos
He's been in Manila for a month now, according to his recent Facebook update posted on 31st August.
Unfortunately, he shared that he had also contracted Covid-19, so he is also encouraging everyone to get vaccinated.
---
He used to teach in a local seminary and universities before his stint in the US
---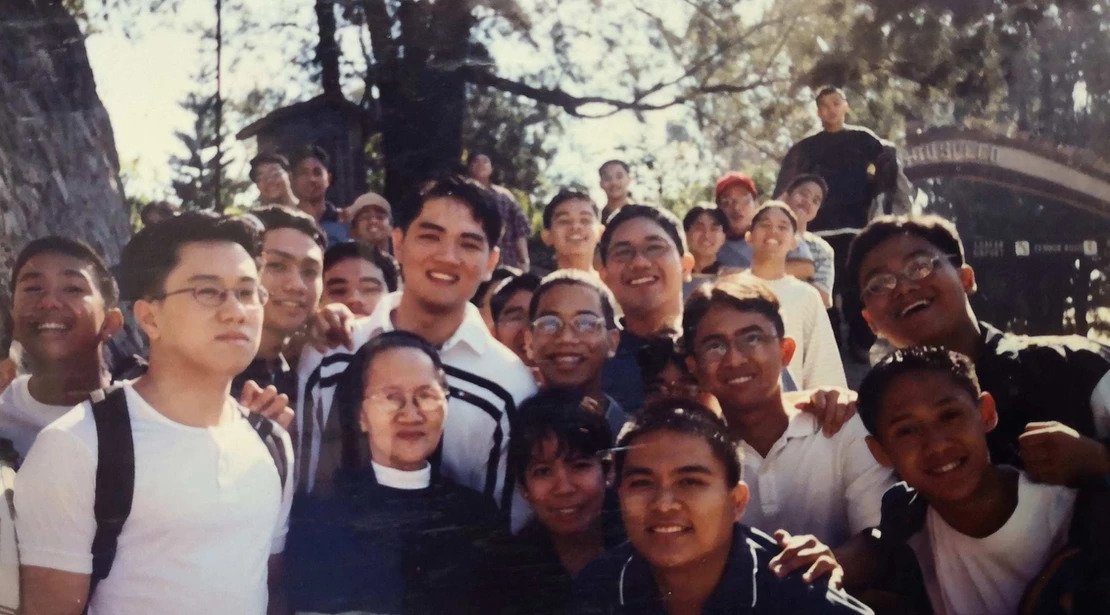 A younger Father Ferdinand Santos (left) as Dean of Seminarians of San Carlos Seminary in the 1990s
Image credit: Dominus Est
Having grown up in a family of Catholics in the Philippines, Santos is the oldest of six children. Before he left for the US, he started his priesthood by teaching philosophy in De La Salle University, Ateneo de Manila University, and Immaculate Conception Seminary in Bulacan in the late 1990s up to the early 2000s. Aside from teaching, he also worked as dean of students, human and pastoral formation director, and spiritual director at San Carlos Major Seminary in Manila.
We stan Father Santos indeed – not only is he a man of God, but he also advocates for a healthy body and soul.
---
Father Ferdinand Santos returns to the Philippines
---
Some professions are boxed into a set of assumptions, but for Father Ferdinand Santos, being a priest does not have to always mean wearing cloaks all the time. Sometimes, a priest may also love to hit the gym.
Kudos to Santos for coming back to his home country for a greater cause!
Also check out:
---
Cover image adapted from: Fr-Ferdinand Santos, @FatherFerdi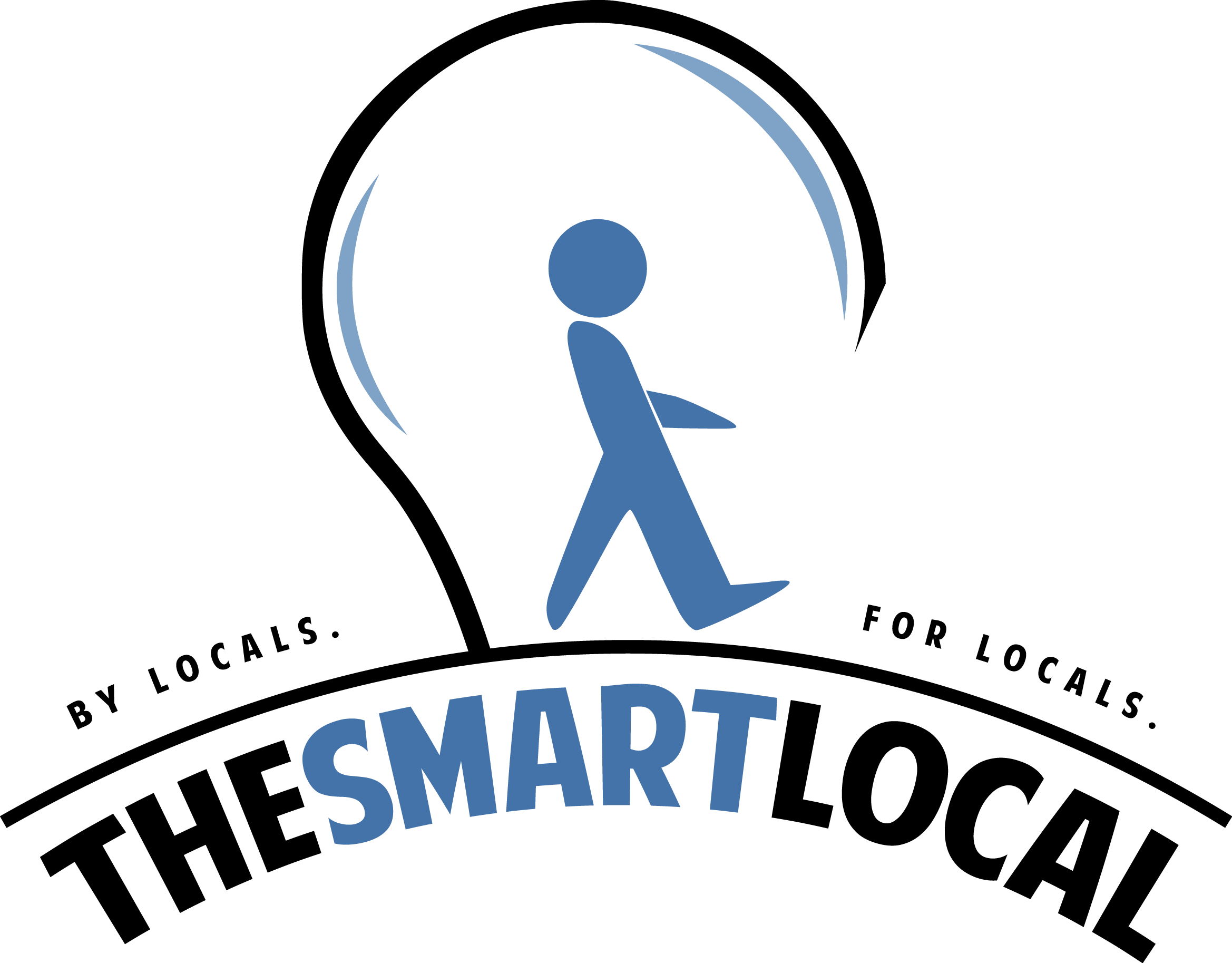 Drop us your email so you won't miss the latest news.