2020 planners for every budget
---
It's planner season again, and our favorite brands have started introducing their designs for 2020. The hype officially began when Starbucks unveiled their much-awaited organizers, sending their loyal fans into collector mode. 
While brand-name journals may not be easy on our wallets, these yearly planners have become part and parcel of our lives. So whether you are looking to organise your life without breaking the bank, or willing to splurge on a luxe notebook, here's a list of 15 themed ones – from P20 to P2,199 – to suit every budget.
---
1. Papemelroti – pocket-sized planners (P20 each) 
---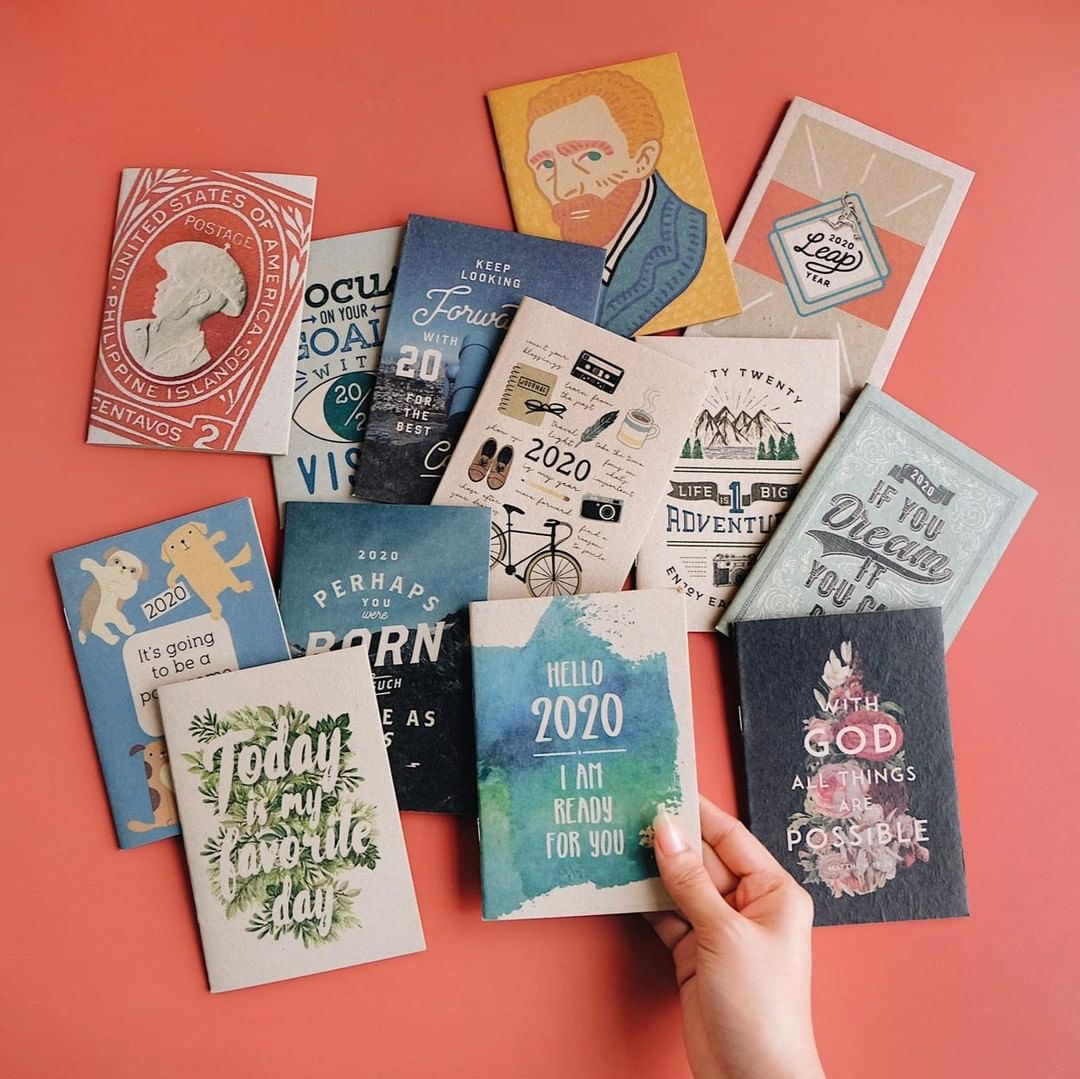 Image credit:@papemelroti 
To begin your 2020 planner hunt, you might want to start first with Papemelroti. Our favorite stationery chain has come up with 14 irresistible pocket-sized notebooks (P20 each) that do not compensate their features for their price. These handy-dandy organizers have a useful calendar for each month, and the papers are made from 100% recycled materials too. 
They also come in assorted colorful covers. Our personal favorite is the Van Gogh one, with soft splashes of yellow and blue, colors he used in his famous painting The Starry Night. 
Get these at Papemelroti online, or in stores. See a list of branch locations here.
---
2. MUJI – minimalist planners (from P275)
---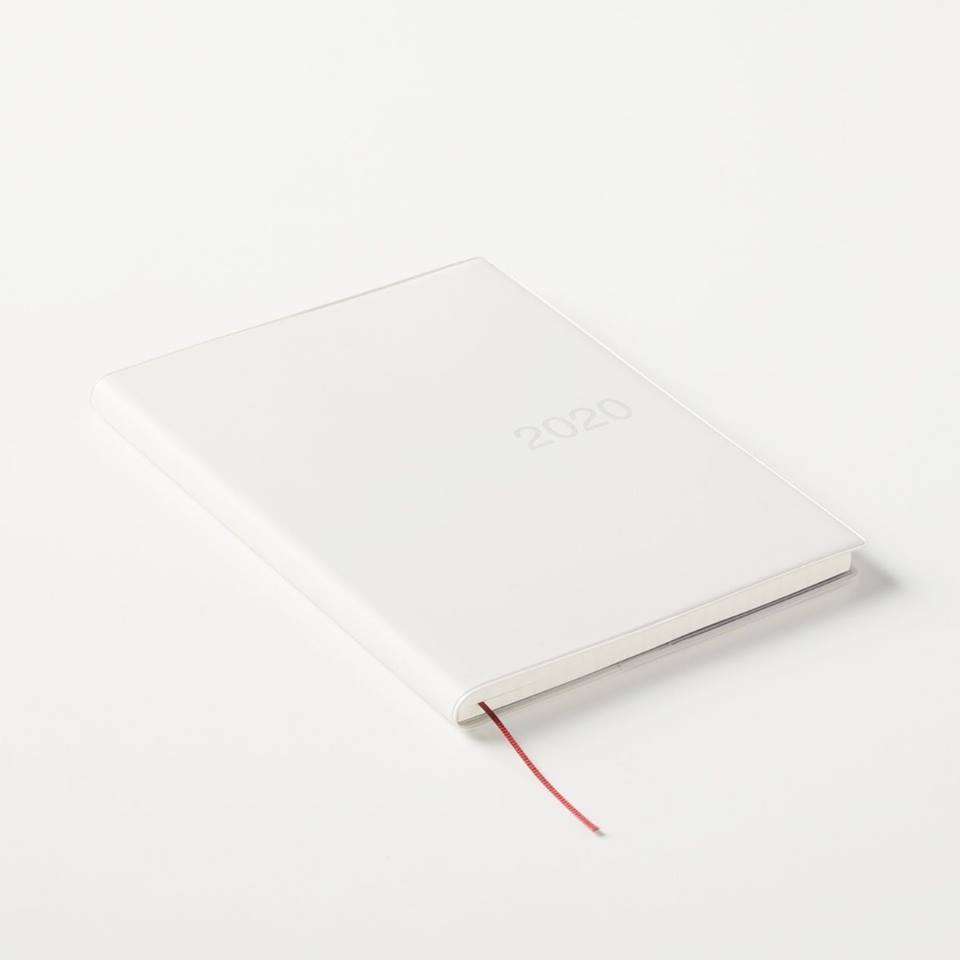 Image credit: Muji
If you're into fuss-free designs, this planner (from P275) from Japanese lifestyle store MUJI is the one to go for. It comes in a variety of sizes, and its plain covers and clean layout lets you customize it to your liking, with stickers or doodles, or whatever floats your boat. You can also use it as is, to complement your zen lifestyle.
Get it at Muji branches. 
---
3. Belle de Jour – galaxy-themed planners (from P500) 
---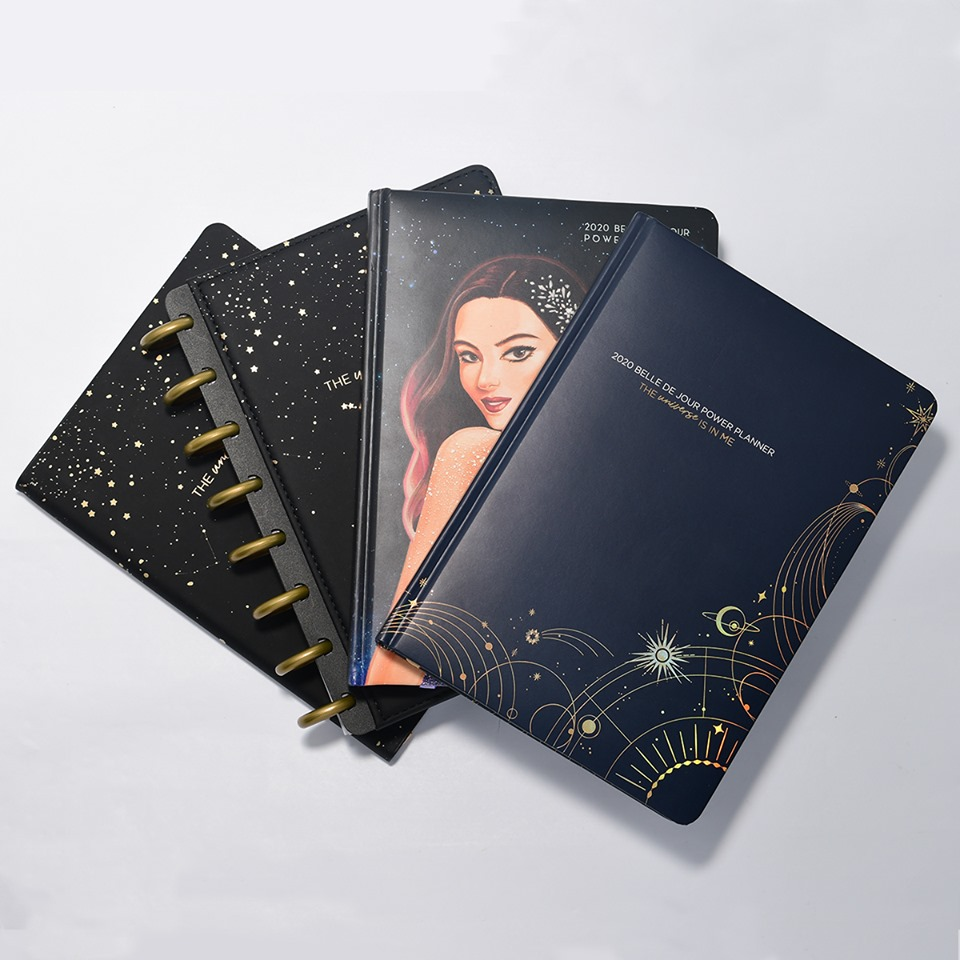 Image credit: Belle de Jour
Belle de Jour has different themed organizers every year, and for 2020, it has crafted a collection of galaxy-themed planners decked out with glittery, planetary details. 
The A5-sized organizers come in 4 variants (P500 to P800), and has almost two hundred pages of its signature, colorful layouts, as well as unique features such as an emotion tracker and period tracker – great for the go-getter bellas. Plus, there's even an annual BDJ Lifestyle Card that lets you get special discounts from selected BDJ brand partners as you shop throughout the year.
Get it at Belle de Jour Power online, or any National Bookstore and Fullybooked branches. 
---
4. Tita Witty's The Akala Ko Hindi Mauubos ang Bonus Ko – the planner to help you adult (P580)
---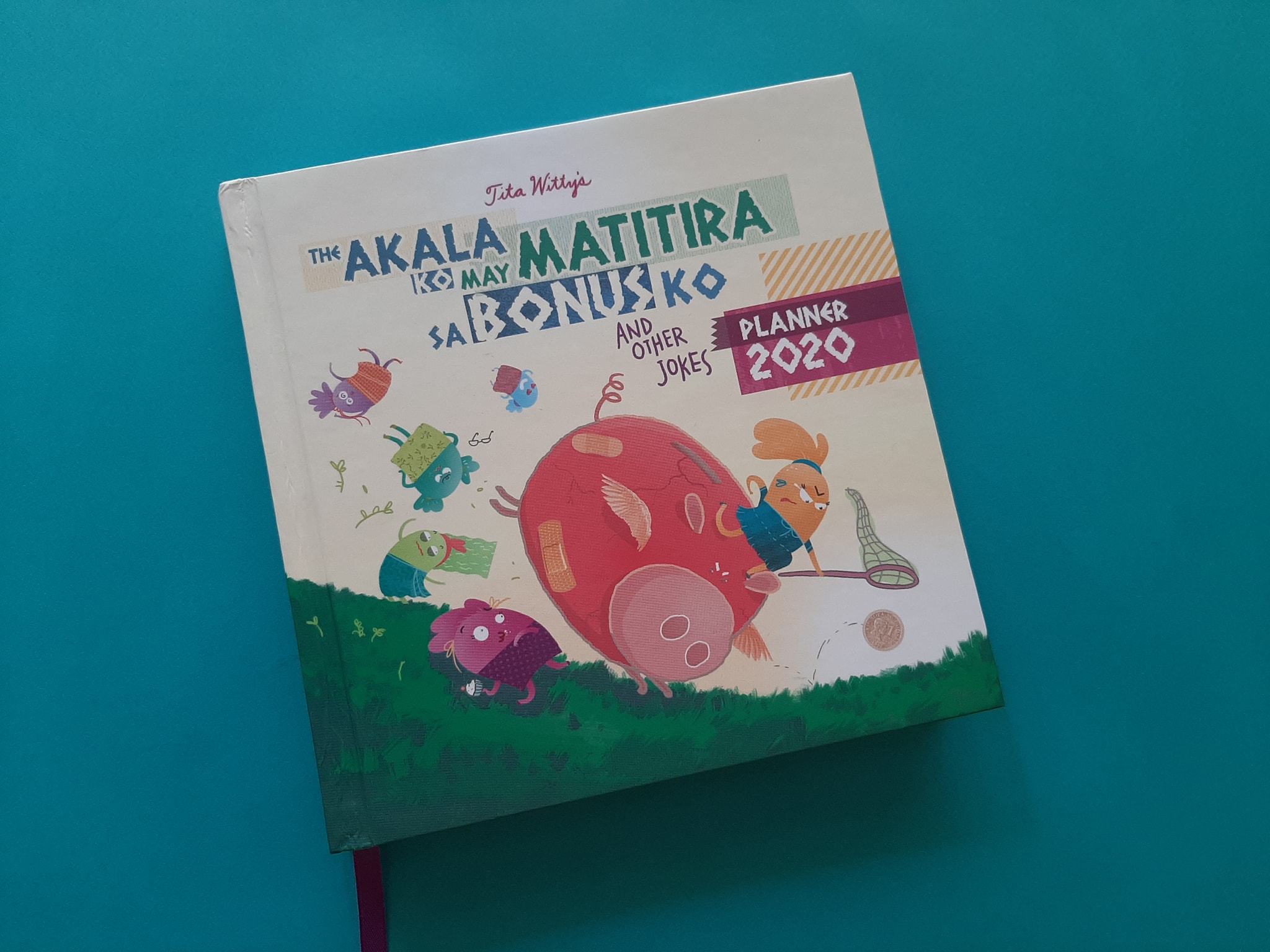 Image credit: Witty Will Save the World, Co
Tita Witty's Akala Ko Hindi Mauubos ang Bonus Ko (P580) is the planner for all your adulting woes. The 6×6-inch organizer features pages filled with "siksik, liglig, umapaw, at hitik na hitik sa" jokes, and flat, rectangular cut-outs with the words Karapatan, Disiplina, Motivation, at Self-Control, for when you break certain "rules" imposed by Tita Witty. 
Besides comprehensive weekly and monthly spreads, there are also comforting love letters for days when you're reminded of your past heartbreaks, and themed pages with relatable liners from memes, such as "Please revise again finalfinalasofMay7.jpg" and "Can you work in it during your VL?"
Get it at Witty Will Save the World online and at the following stores: Fully Booked in BGC, Gateway, Megamall, Glorietta 3, and Greenbelt 5 and Linya-Linya in Glorietta 1, Megamall, and Market!Market! 
---
5. FILED! Doodle Planner – for creatives (P595)
---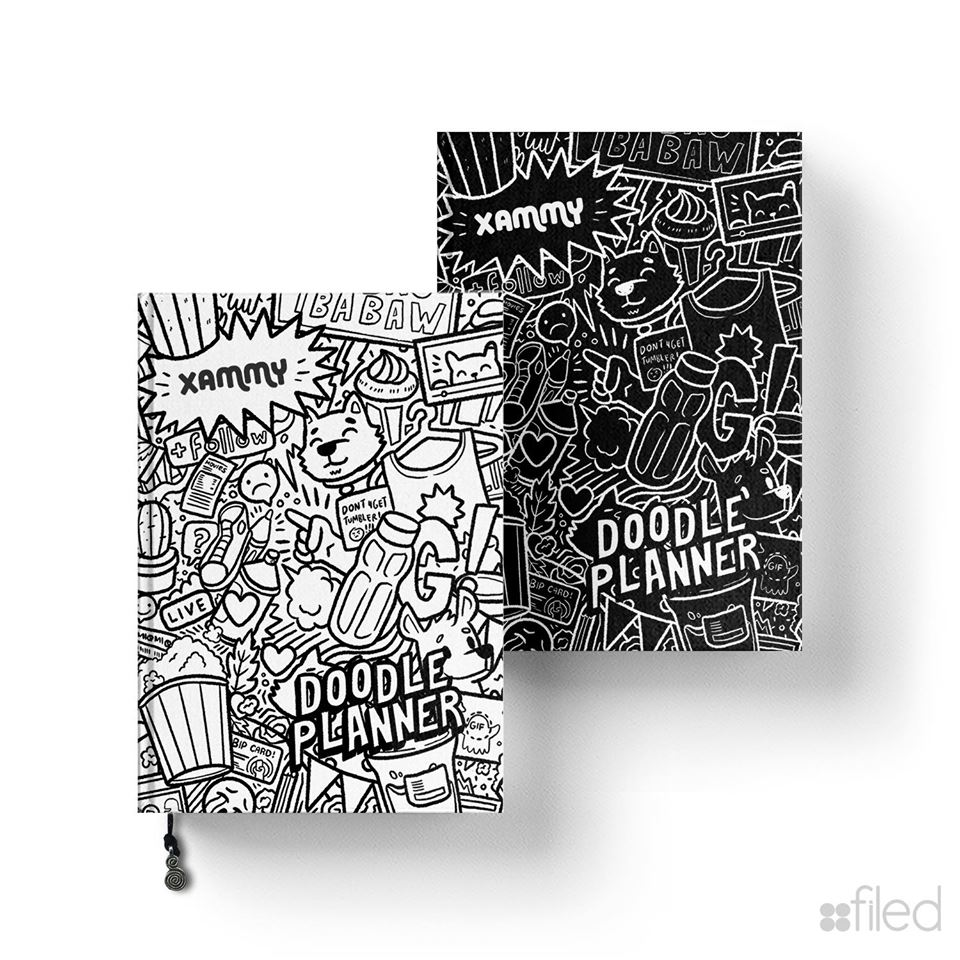 Image credit: FILED!
FILED!'s 2020 planners (P595) are for those who like to doodle or keep a coloring book on hand. There are scribbles and drawings by the illustrator of Henchman Draws, Henrick Dulin, for you to color on, pages where they teach you how to doodle, and blank pages for you to create your own drawings and let your creative juices flow. The notebook is slightly smaller than A4 size – just right to tote around for sketching and doodling on the go.
Get it at Lazada online, or at any Fullybooked branch. See a list of branch locations here.
---
6. Sunnies Agenda – the planner for astrology fans (P599)
---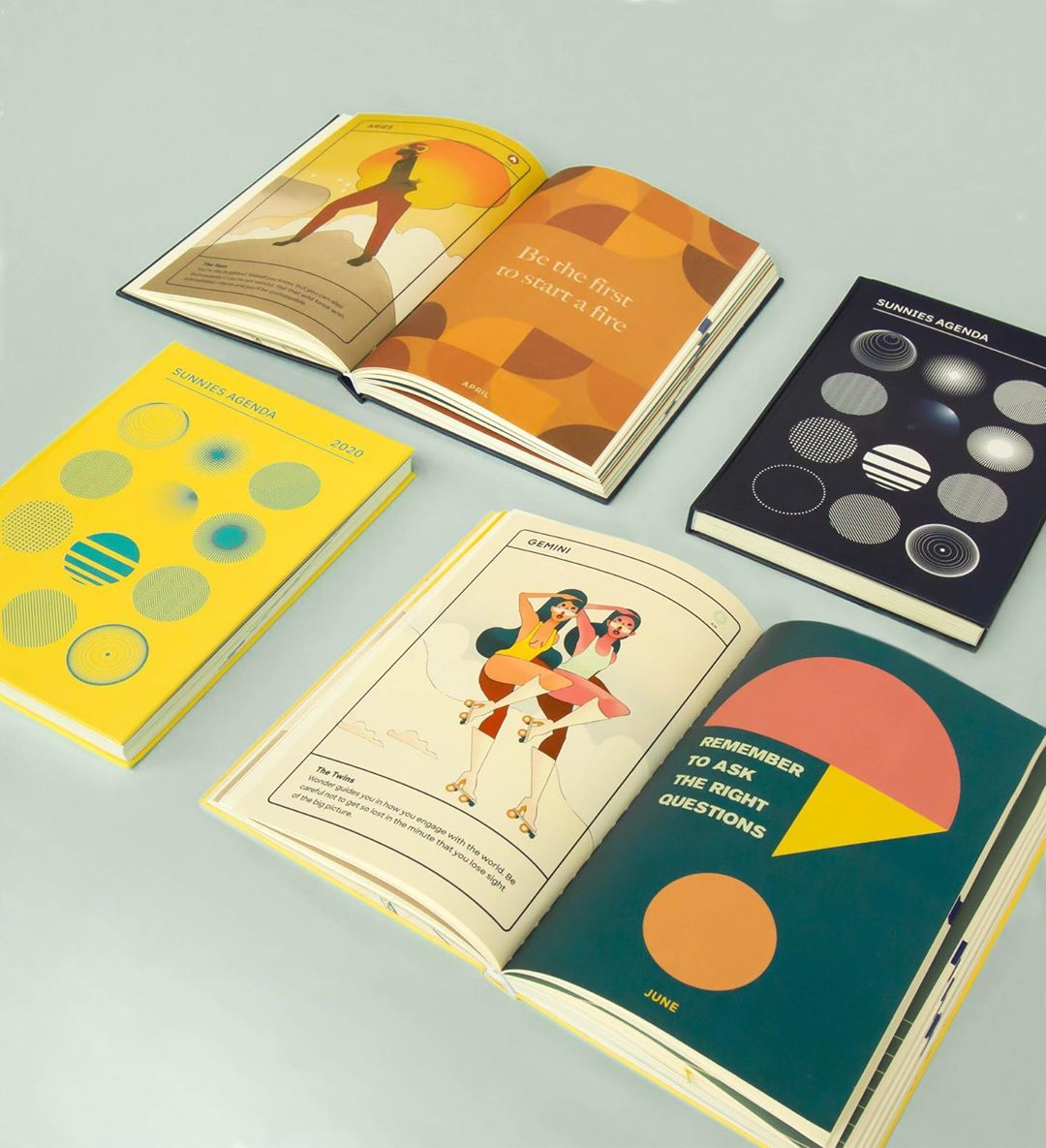 Image credit: @sunniesstudios 
We've all looked up our horoscope readings for fun, or to gain some insights into our lives, but those who have their astrological natal charts memorised will want to get these zodiac-themed planners from Sunnies Agenda. The A5-sized organizer comes in two versions – yellow and deep blue – and has spreads of zodiac profiles and astrological charts to help you plan your new year.
It costs P599 each, but if you're also buying anything from a Sunnies Studio eyewear shop, you can get one at a discounted price of P199. 
Get it at Sunnies Studios branches.
---
7. Typo – tropical-themed planner (at P679)
---

Image adapted from Typo
While we can't always be on a beach vacation, we can try to incorporate that tropical vibe into our everyday lives with this A5 Weekly Buffalo Diary (P679) from Typo. The cover, with the fern foliage in shades of green, is cheery and zen, and the "2020" embossed in gold adds a touch of luxe too. 
Get it at Zalora online, or at any Typo branch.
See a list of branch locations here.
---
8. Design Your Life – three types of planners to suit your design preference (P685 – P695)
---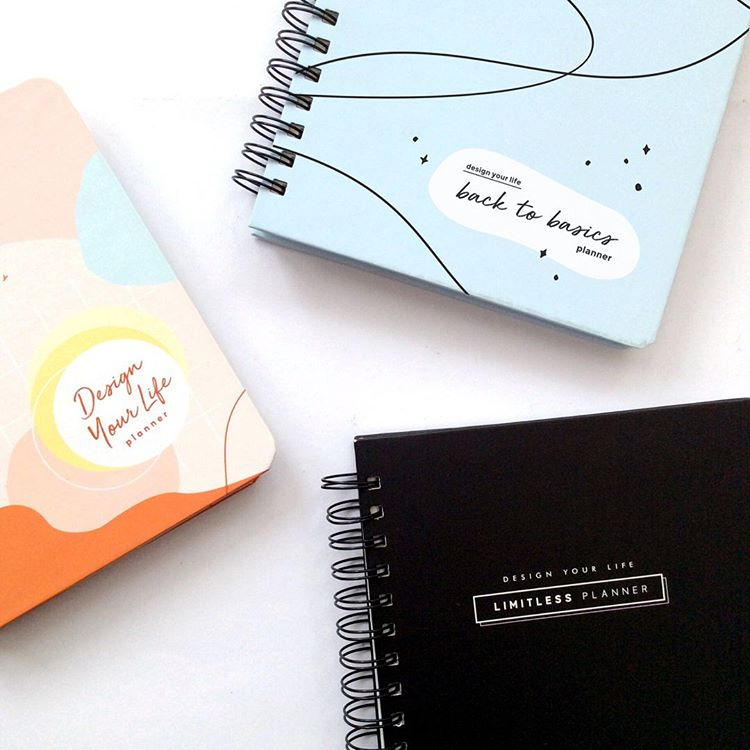 Image credit: @cnsdesigns
Design Your Life 2020 organizers (P685 – P695) come in three designs – there's a colorful one for people who prefer bright notebooks, a Back to Basics which has alternate lined and blank pages, and a Limitless one, whose minimalist aesthetics will appeal across genders, and comes in two layouts, vertical and horizontal.
Each A5-sized planner also comes with a sturdy, hardbound matte cover and packs almost two hundred pages for your most detailed plans for the new year. 
Get it at C & S Designs online.
---
9. Where to Next Planner 2020: Coming Home – for the wanderlusting soul (P730)
---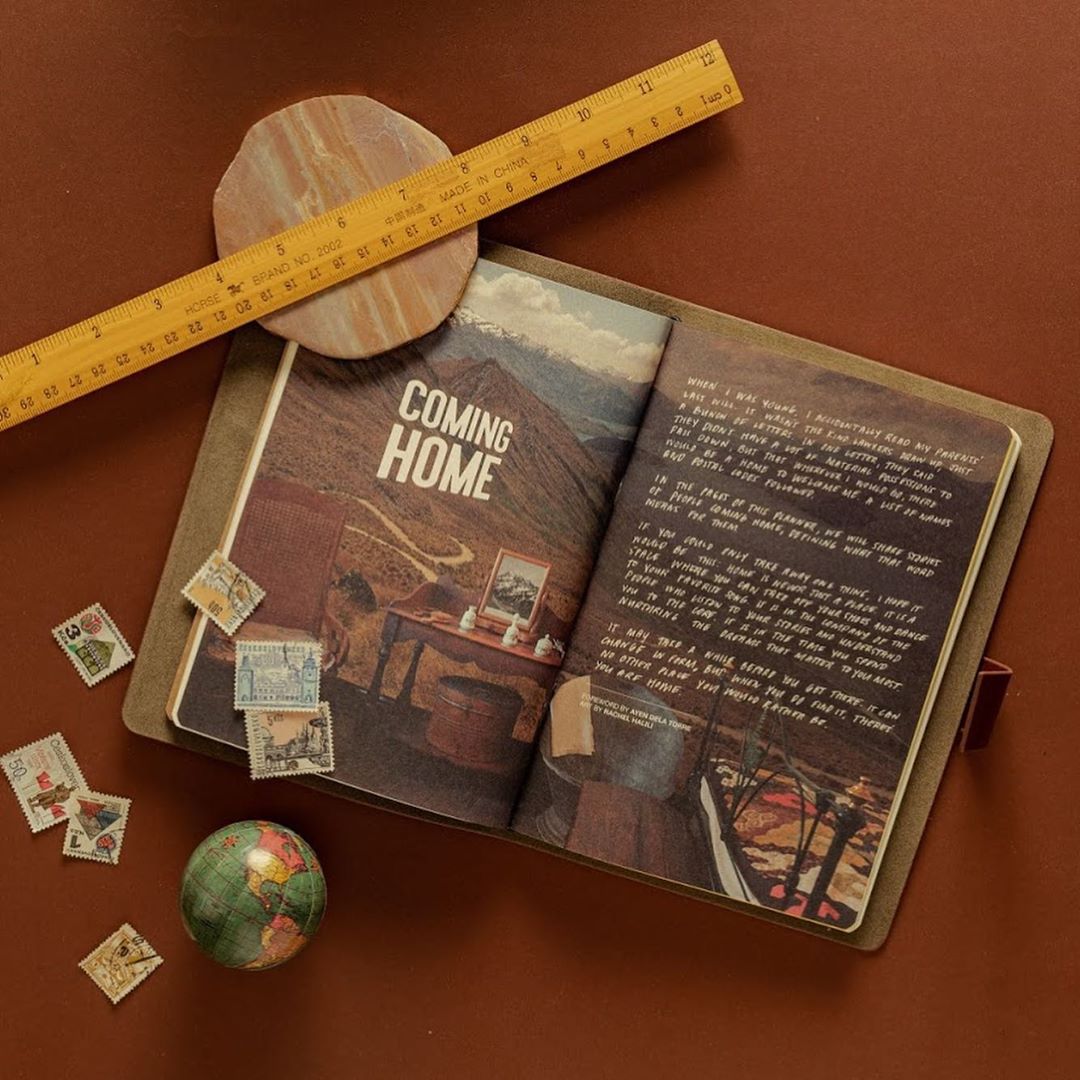 Image credit: @wtn_wheretonext
For 2020, Where to Next's planner explores the idea of coming home, with 11 stories of travelers defining what "home" means for them printed into the book. 
In line with this theme, there's a travel bucket list listing down provinces around the Philippines and countries around the world for you to visit, a vacation leave list to help you plan your leave, a packing list for your international travels, and more. 
At P730, we have to admit that this is a little pricey. But if you're really into traveling, then this would be the right companion for you. Plus, 5% of the proceeds from the sales will go to projects benefiting the Aeta communities in Yangil and Botolan, Zambales. 
Get it at Where to Next online.
---
10. Bando – whimsical, upbeat planners (P1,399)
---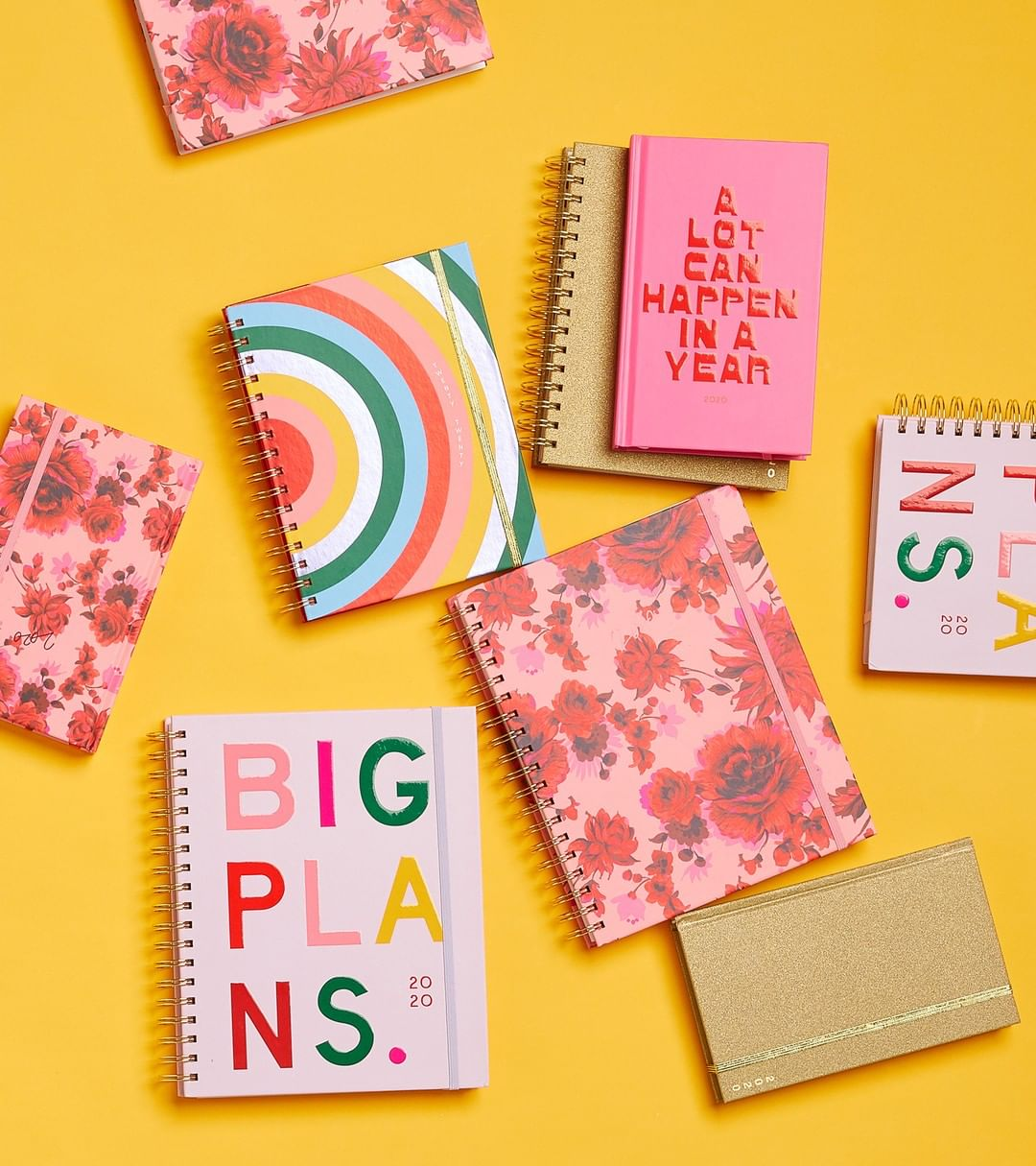 Image credit: @shopbando 
California-based Bando's 2020 planners (from P1,399) come in various sizes and have cute AF cover designs such as floral- and rainbow-printed ones and typography that says "big plans" and "a lot can happen in a year." 
Inside, the months are color-coded, with quick explanations on why the color was featured. Bando is also complementing the journals with its signature, cute stickers in designs such as sunshine, flowers, and cherries, for you to personalize your new daily companion. 
Get it at Noteworthy branches. 
---
11. Moleskine – The Little Prince, Alice in Wonderland, and Star Wars daily planners (P1,890 each) 
---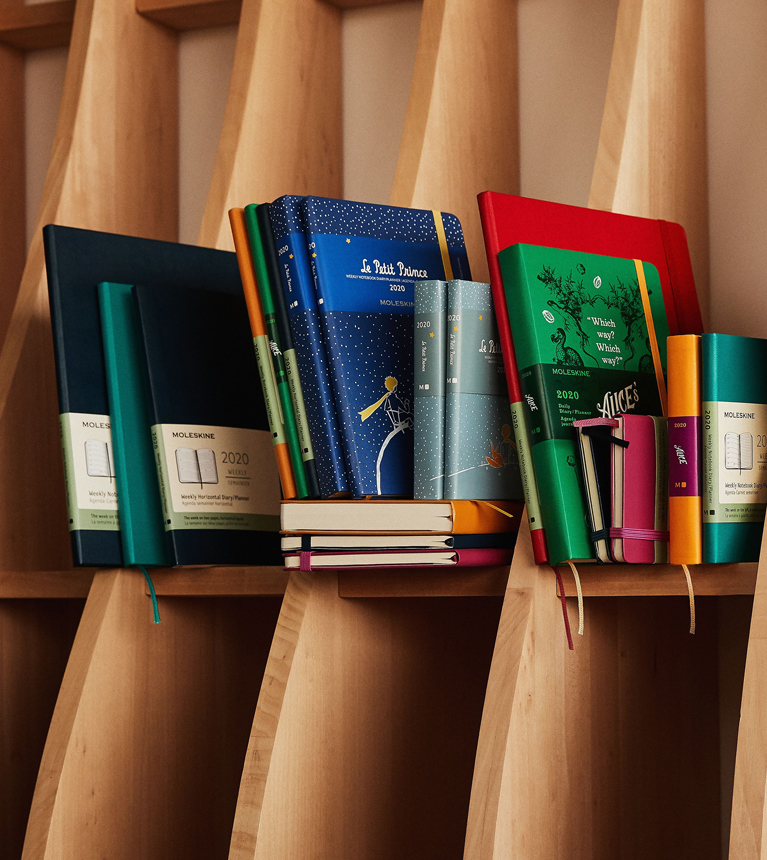 Image credit: Moleskine
Our favorite childhood stories have a special place in our hearts, which is why these Moleskine organizers' steep prices (P1,890 each) do little to deter us young professionals from wanting to own one of them. Whether you're a fan of "Le Petite Prince", "Alice in Wonderland" or "Star Wars", these journals will help you plan out your year in style and luxury. 
Get it at Fullybooked online, or at any Fullybooked branch. See a list of branch locations here.
---
12. Kate Spade – Large Flair Flora planner (at P2,199)
---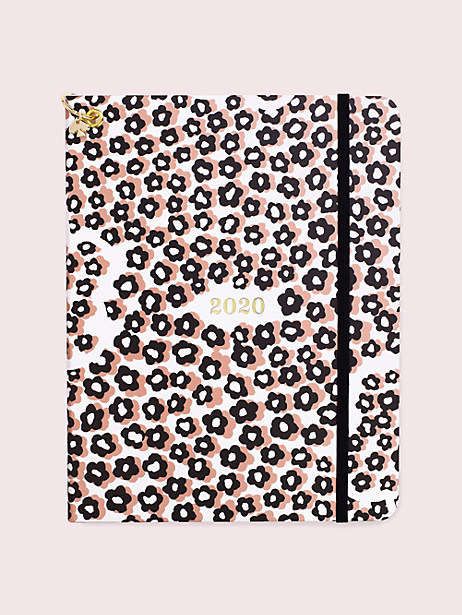 Image credit: Kate Spade
The premium planners of Kate Spade are made for those who are more than willing to splurge on this once-a-year item. This Large Flair Flora 12-Month Planner (P2,199) comes with a gold charm ring with gold spade, two gold foil sticker sheets, and laminated tabs. 
At 9.25 x 7.5-inches – in between A5 and A4 size – you'll have more than enough room to pen down even the smallest of details in your plans in 2020. 
Get it at Noteworthy branches. 
---
Bonus: Free and exclusive planners for diehard fans
---
While we'd gladly shell out money for a planner we love, there are some that are free… as long as you complete certain "tasks". Here are three exclusive ones:
---
The Coffee Bean & Tea Leaf – Collect 12 stamps to exchange them for an advocacy-themed planner
---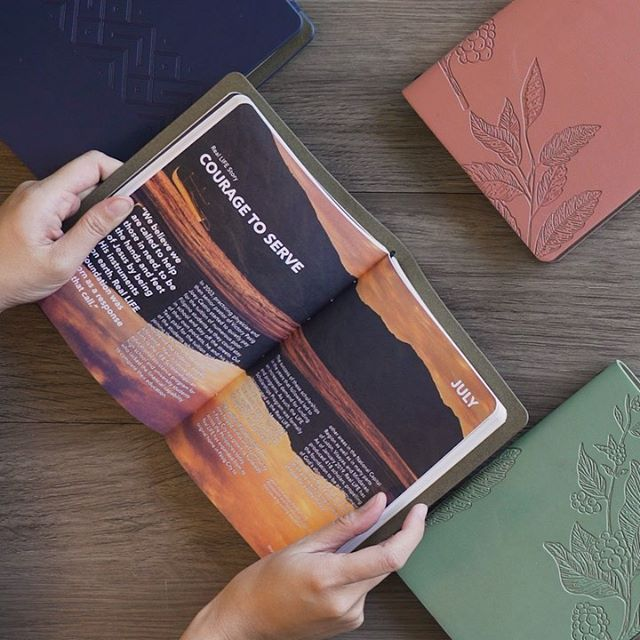 Image credit: @cbtlph
Continuing its partnership with Real LIFE Foundation, an organization that helps underprivileged youths, The Coffee Bean and Tea Leaf's 2020 Giving Journal is yours on the condition that you collect 12 Coffee Bean stamps – you'll have to buy 11-coffee based or tea-based beverages and one holiday drink to meet this condition.
There are 4 colors to choose from: navy blue, pink, green, and taupe. And unlike the past versions, the 2020 Giving Journals' leather covers can be removed and used for your other notebooks. The pages are also filled with inspiring stories and beautiful scenery of the Philippines, to keep you motivated every day. 
Here's a list of Coffee Bean & Tea Leaf branches.
---
Starbucks – Collect 18 stamps to get these much-awaited, coffee-themed planners and travel organizers
---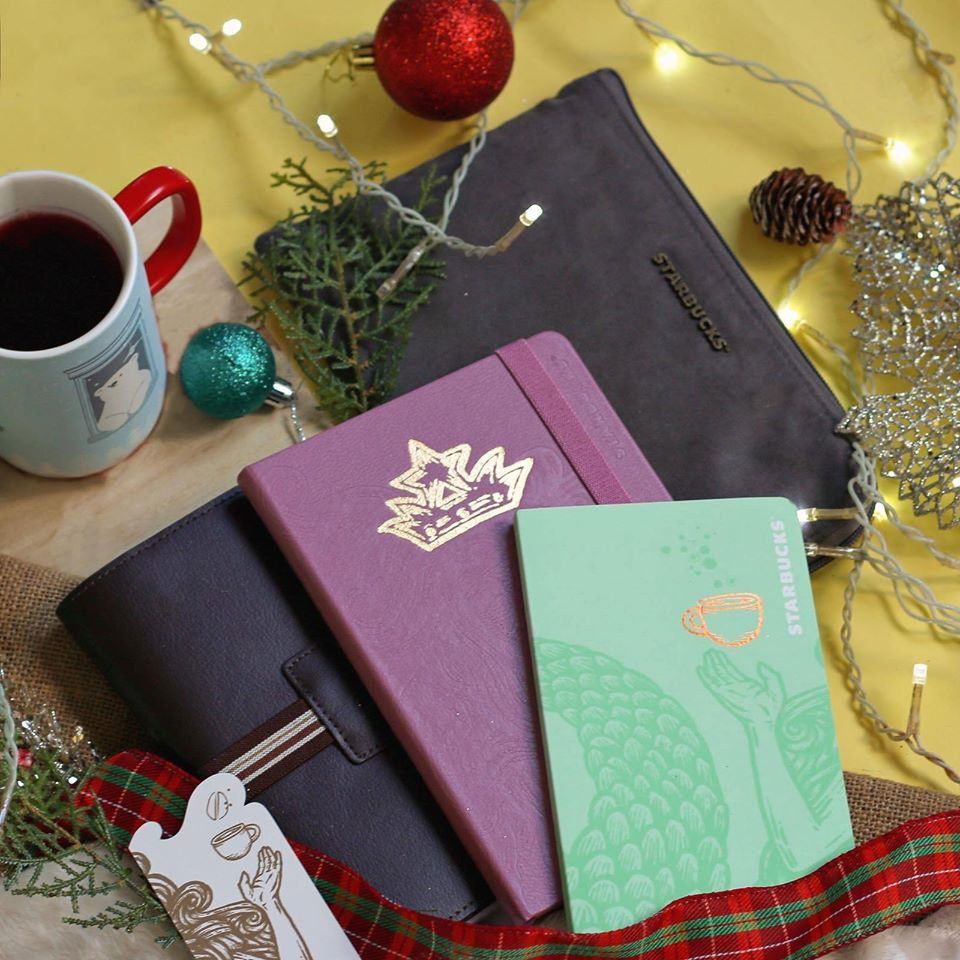 Image credit: Starbucks Philippines Facebook page
Of course, this listicle wouldn't be complete without the Starbucks 2020 planners and travel organizers. We love the shades of berry pink and frost grey and the eco-leather covers, sourced from Valencia, Spain, and made from pre-consumer recycled cowhide fibers, that come with the journals. 
The travel organizers, meanwhile, are splashed in mint green and sophisticated brown and bound by an elastic strap. They come complete with a mini notebook, and spacious slots for your credit cards, licenses, passports, pen, and even your mobile phone.
You have till 7th January 2020 to collect 18 stickers – get one when you buy a tall, grande, or venti-sized beverage – to get your hands on one of these babies. 
Here's a list of Starbucks branches.
---
Red Horse – Ang Planner ng mga Walang Plano
---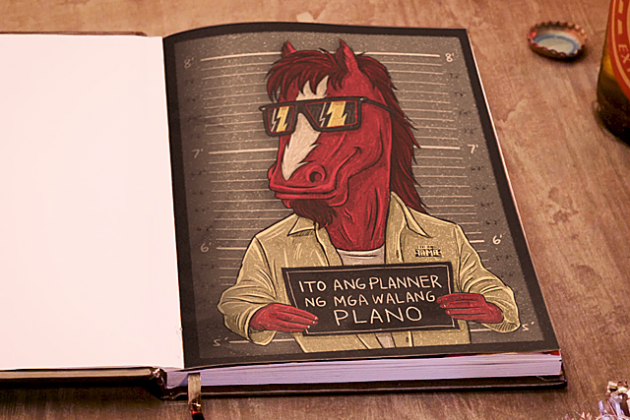 Image adapted from: Red Horse's YouTube channel
Philippines' largest brewery Red Horse Beer has also jumped on the planner bandwagon, with this one named Ang Planner ng mga Walang Plano (the planner for those who don't have plans), true to its rebellious spirit. The planner is filled with drawings of the red horse, exciting activities such as 'Di pa Ako Lasing (I'm not yet drunk) connect-the-dots challenge and Titik crossword puzzles and even "drinking passes" that you can jokingly show your friends or parents to let you have a swig of alcohol.
You can get it for free once you subscribe to Red Horse's YouTube channel. 
---
2020 journals for everyone
---
We know everyone wants to plan their 2020 in style, but it can be a chore finding an organizer with a design you love, at a price you're willing to pay. While some of us don't necessarily want to splurge all our hard-earned cash, others are willing to spend more on getting a luxe one that they can use daily. 
Regardless of which camp you're in, we hope this list of 15 planners, each with a unique theme, will help you start your 2020 on the right page. 
Check out our other stories:
---
Cover image adapted from: @wtn_wheretonext, @shopbando & @sunniesstudios
Get more stories like this!
Drop us your email so you won't miss the latest news.