Things to do in Cebu
---
Boracay is on top of our list when we plan holidays to the Philippines. But seeing how it's now reopening to only a limited number of tourists, it might be savvy to look beyond its shores for an impromptu island getaway.
The Philippines comprises several different islands, each one with unique features that make them worth visiting. But what stands out is Cebu, which, apart from carrying the same pristine beaches Boracay is famous for, is actually a budget travellers' heaven.
From snorkeling in Moalboal to throwing yourself off cliffs in Kawasan Falls, Cebu guarantees a most thrilling adventure without bursting the bank. It definitely did for this travel-starved writer and his companions, who flew there courtesy of Cebu Pacific.
Note: You can actually spend less than $100/pax on activities if you pick from the list below.
---
1. Bask in a picturesque sunset with 10,000 LED roses in Cordova
---
After hearing much of the epic field comprising 10,000 LED roses at 10,000 Roses Cafe, we stopped by around 5.30PM at sunset. The entrance fee was P20/pax (~SGD0.51), and we were able to get some quality shots of the roses fronting a breathtaking sunset.
As night swept over the earth, we were mesmerized by the sight of the roses lighting up with an electric-blue glow, casting a gentle, ethereal atmosphere over the surrounding vicinity.
If you're in the mood for drinks, note that the nearby cafe serves these at fairly affordable prices, beginning from P110 (~SGD2.80) for a cup of Espresso.
10,000 Roses of Cordova
Address: Day-as Barangay Rd, Cordova, Cebu, Philippines
Opening hours: 11AM-12AM
---
2. Tuck into a seafood feast by the sea at Salo-Salo Sutukil
---
You get to see and choose your seafood before it is cooked.
Complaining stomachs doth not a happy man or woman make. With this in mind, we answered our stomachs' growls by heading down to Salo-Salo Sutukil, one amongst a cluster of seafood restaurants around the Mactan Shrine vicinity in Lapu-Lapu City.
For those who don't know, "sutukil" is a Filipino Visayan dining concept in which seafood can be prepared in three different ways for a single meal: sugba (grilled), tuwa (stewed), and kilaw (raw bathed in vinegar).
We weren't too game to have our seafood raw, so we opted for grilled seafood. We had garlic butter prawns, butter-baked scallops, and charcoal-grilled fish, along with stir-fry kang kong, garlic rice, and buko (coconut) juice served on the side. This meal amounted to a total of P3,250 (~SGD82.89).
The star dish was the butter-baked scallops, a decadent platter of scallops grilled to a fine crisp with melted butter and slabs of cheese sitting in the middle of each shell.
The restaurant had a homely vibe, featuring rustic decor and wooden furnishings. The building itself was situated on a mangrove swamp, but it was low tide when we came. We did get to see something amazing, however: swarms of fiddler crabs scrambling about on the exposed bed.
Salo-Salo Sutukil
Address: Mactan Shrine, Lapu-Lapu City, Cebu, Philippines
---
3. Snorkel in Moalboal and marvel at the beautiful seascapes that lie beneath the ocean's surface
---
For most of us, our closest encounter with marine life would be through watching them behind glass panels in aquariums or from BBC's nature documentaries.
Yet these can't beat getting up close and personal with the oceans' residents in their natural habitats.
We walked along this scenic pier to get to our boat.
Our boat was actually a banca, a design indigenous to the Philippines and distinguishable by its curved booms.
And Moalboal offered us this experience through an island hopping adventure at P2500 for 4 pax (~SGD63.68), where we could snorkel in 3 different spots: Pescador Island, House Reef, and Tonggo Point.

That's me at the back, perfectly safe and sound.
Even if you are, like me, a non-swimmer, you can still get in on the fun, as life vests and experienced guides will accompany you to ensure your safety.
---
Pescador Island
---
Our first stop were the waters around Pescador Island, where coral gardens studded the seabed. En route, we were greeted by the sight of dolphins leaping in and out of the water.
I wasn't able to see much as I spent a lot of time combating my fear of deep water and struggling with the snorkeling gear as a first-timer, but what little I saw was astounding.
It was surreal seeing brightly-coloured fish darting around the corals perched on the seabed right before my eyes – starkly contrasting the unassuming water surface up above.
---
House Reef
---
Our next stop was House Reef, where we entered relatively colder waters to experience Moalboal's famous sardine run, which is basically a swim with at least 1 million sardines. As the currents here are stronger, non-swimmers should stay close to the boat and their companions.
---
Tonggo Point
---

Image credit: Exotic Philippines
Tonggo Point was our final stop, and it was here where we were supposed to catch sea turtles in action. Alas, the sea turtles had gone off to deeper waters to feed when we arrived. To catch the sea turtles in action, our guide advised to swing by earlier in the day, ideally before 11AM.
Moalboal Island Hopping
Address: Barangay Bugas, Moalboal, Cebu, Philippines
---
4. Trek up the slopes of Osmeña Peak and be rewarded by stunning views of the Mantalongon mountain range
---
Getting to Osmeña Peak was no mean feat for us, with a 5-hour drive from our lodging in Lapu-Lapu City and a 30-min trek to reach its summit, which is about 1,073 meters above sea level.
Treat your eyes to breathtaking views of the Mantalongon mountain range as you drive.
Yet while the journey to the peak was long, it was by no means arduous, for we were treated to the sight of the Mantalongon mountain range and greenery encircling Osmeña Peak on both sides of the road we traveled on.
And of course, we came to the star attraction of the show: Osmeña Peak. Our drive came to an end at the base of the summit, and after paying an environmental fee of P30/pax (~SGD0.76), we began our trek to the summit.
The trek itself offered picturesque views of the surrounding landscape of Mantalongon. And we couldn't resist having #aesthetic pictures of ourselves taken flanked against the beautiful backdrop.
As the terrain here wasn't too rough, the trek was manageable – even for a first-time trekker like me. You may want to be cautious of the final leg-up to the summit itself though, as there are loose stones that can trip you up.
We eventually reached the summit, where we were humbled by the reminder of how small we were in comparison to the massive landscape that surrounded us. Photo opps are aplenty in this area, and we spared no time in getting right to work.
Osmeña Peak
Address: Mantalongon – Lugsangan Rd, Badian, Cebu
---
5. Visit the pristine beaches of Cebu
---
No trip to the Philippines is complete without having visited at least one of their beaches, renowned worldwide for their clear blue waters and white sands. Cebu is no exception to this reputation, as Lambug Beach proved.
As it was not the tourist season when we arrived (early October), we practically got much of the beach all to ourselves. Nic, at one with his inner beach spirit, couldn't wait to hurl himself into the crystal clear waters, which were complemented by an obstacle-free bed of sand.
Lambug Beach
Address: Lambug Beach Rd, Badian, Cebu, Philippines
---
6. Embark on a canyoneering adventure through Kawasan Falls
---
Canyoneering at Kawasan Falls means a whole slew of activities beyond trekking – it includes climbing, swimming, and the main highlight: cliff jumping.
Getting to the base camp of Kawasan Falls in itself is an unforgettable experience. After a five-hour drive from Lapu-Lapu City, we rode habal-habal, or motorcycles, to the starting point.
The hike was fairly strenuous but had tons of noteworthy sites like waterfalls and there were a total of 7 cliff jumps of varying heights from as low as 2m to as high as 15m.
These jumps are definitely not for the faint of heart, and even now, I can't say I know exactly how I mustered the courage to perform one jump after another. But I'm most proud of having conquered Kawasan, and, in Nic's words, will not live to feel #fomo for not having done it.

When the sun beams down its rays just right, you can get sick shots like this with a GoPro.
We were also brought to a clearing where meat skewers were BBQed and sold on the spot. These came cheap at P50 (~SGD1.27) per stick regardless of meat chosen (chicken, pork, or beef), and we couldn't help but get some to refuel before finishing off the journey.
We engaged KCOP Services to guide us through Kawasan Falls. Our guide Jun-Jun was a tremendous boon to us, as his intimate knowledge of the terrain ensured we wouldn't lose balance and fall.
These guys also offer an affordable rate for their services at P6000 (SGD152.89) for 4 pax. Lunch is part of the package, which you can enjoy right beside the main falls of Kawasan.
Kawasan Falls
Address: Badian, 6031 Cebu, Philippines
KCOP Services
Telephone: 09261120868 / 09089661072 (Lemuel Urbina Aspado)
Website
---
7. Explore the Cebuana version of Artbox through the weekend food market Sugbo Mercado
---
Artbox is well-received in Singapore for its huge selection of scrumptious food and fun activities, and Cebu City has its own version: Sugbo Mercado.
And like Artbox, Sugbo Mercado is a food lover's haven, with stalls selling IG-worthy food such as a huge unicorn candy floss sitting squarely on a cup of cookies & cream shake.
We also looked around for stalls selling Filipino food, and eventually settled for a hearty bowl of pork sisig, a mixture of pig head and liver parts stir-fried with rice, seasoned with calamansi and chili peppers, and topped with a sunny side-up.
Note: Food stalls at Sugbo Mercado change every weekend, so you can enjoy new gustatory experiences each time you visit.
Sugbo Mercado
Address: Garden Bloc, Inez Villa St, Apas, Cebu City, Cebu, Philippines
Opening hours: 5PM-1AM (Fri-Sun only)
---
8. Hitch a ride on unconventional modes of transport like jeepneys and trishaws
---
Charging through the streets of Cebu are unorthodox modes of transport indigenous to the Philippines: jeepneys and trishaws. While hailing a taxi is the easiest way of getting around the country, hopping onto a jeepney and/or a trishaw is still a very feasible option – and only at a fraction of the cost!
Jeepneys are basically minivans, except that there are holes on the sides and the back, acting as the windows and doorway respectively. The resort we stayed in had a number of these coming through on the daily, and we hopped aboard one to head into town.
And trishaws here are a completely different affair here from what we've seen in our history textbooks. These are made up of a sheltered sidecar attached to a motorcycle, and can take up to 4 passengers – one riding pillion behind the driver, and the other 3 heaped into the sidecar.
---
9. Try out Jollibee, the Philippines' flagship fast food restaurant
---
In Singapore, we have McDonald's and KFC to satiate our fast food cravings. While the Philippines also has McDonald's, what's even bigger here is Jollibee.

Alison is a true blue Jollibee fan™
Image credit: @alisonaliceally
While we have some Jollibee branches in Singapore, the original stands out in terms of flavour and also carries exclusive items.
Image adapted from: @yuchan_cebulife
For starters, check out their spaghetti. Unlike what we're used to in our regular bolognese, the bright red sauce used for this spaghetti is sweet instead of tangy and sour.
Image credit: @ohnoitssaintz
Also give their signature fried chicken a go. This stands out from the usual fried chicken we're used to, for it's lightly battered – this is more than sufficiently compensated for by its juicy, succulent meat.

Image credit: Yelp
Moving on to the drinks department, Jollibee carries a drink not common to our usual fast food restaurants: Pineapple juice. With the right balance of sweet and sour that we love pineapples for, this drink is the perfect way to complete a meal at Jollibee.
---
Bonus: Go glamping in Sumilon Island
---
We didn't get to go glamping in Sumilon Island as the activity, put together by Bluewater Sumilon Island Resort, was fully booked when we went. This only stands as a testament to the activity's popularity, and for very good reason.
Take up lodgings in tents like this one that are packed with modern luxury comforts.
Image credit: Bluewater Sumilon Island Resort

Image credit: Bluewater Sumilon Island Resort
Glamping is a far cry from the regular rough-it-out camping. Instead, your accoms are akin to what you'd find at a 5-star hotel – think spacious tents with beds, air-conditioning, and in-tent mini bars. Expert chefs also prepare generous food spreads for breakfast, lunch, and dinner.
Image credit: @ron_popoy
And while you're here in Sumilon, be sure to check out the island's famous sandbar, well-known for its shifting locations and ever-changing shapes.
---
Fly to Cebu with Cebu Pacific
---
With this collection of thrilling activities you can do in Cebu, you'll be able to embark on an adventure of a lifetime while you're here.
Image credit: Cebu Pacific
But even before you even embark on your Cebu adventure, you'll need to find a reliable airline that'll bring you here. Here's where Cebu Pacific enters the picture, for it flies direct from Singapore to popular Philippine cities – including Manila, Davao, Iloilo, Clark, and of course, Cebu.
We also loved how the airline has stellar inter-island connectivity. For instance, we conquered both Manila and Cebu in a week or so and finding flights was a breeze as there's a high frequency of daily flights among the islands – at least 6-7 fly out at any given time slot!
We also loved how even the short flights were packed full of entertainment and solid meal options. We tucked into Filipino classics like Chicken Sisig, and were thoroughly impressed with the hospitable crew who carried out Fun Games with prizes to boot.

We won prizes too!
With the Philippines just a few hours away from Singapore, it's a no-brainer to consider an impromptu island trip if you need a breather from the city. And with these budget-friendly activities, it needn't stress out your bank account either, so you can truly and utterly relax.
---
This post was brought to you by Cebu Pacific.
Photography by Alison Tan.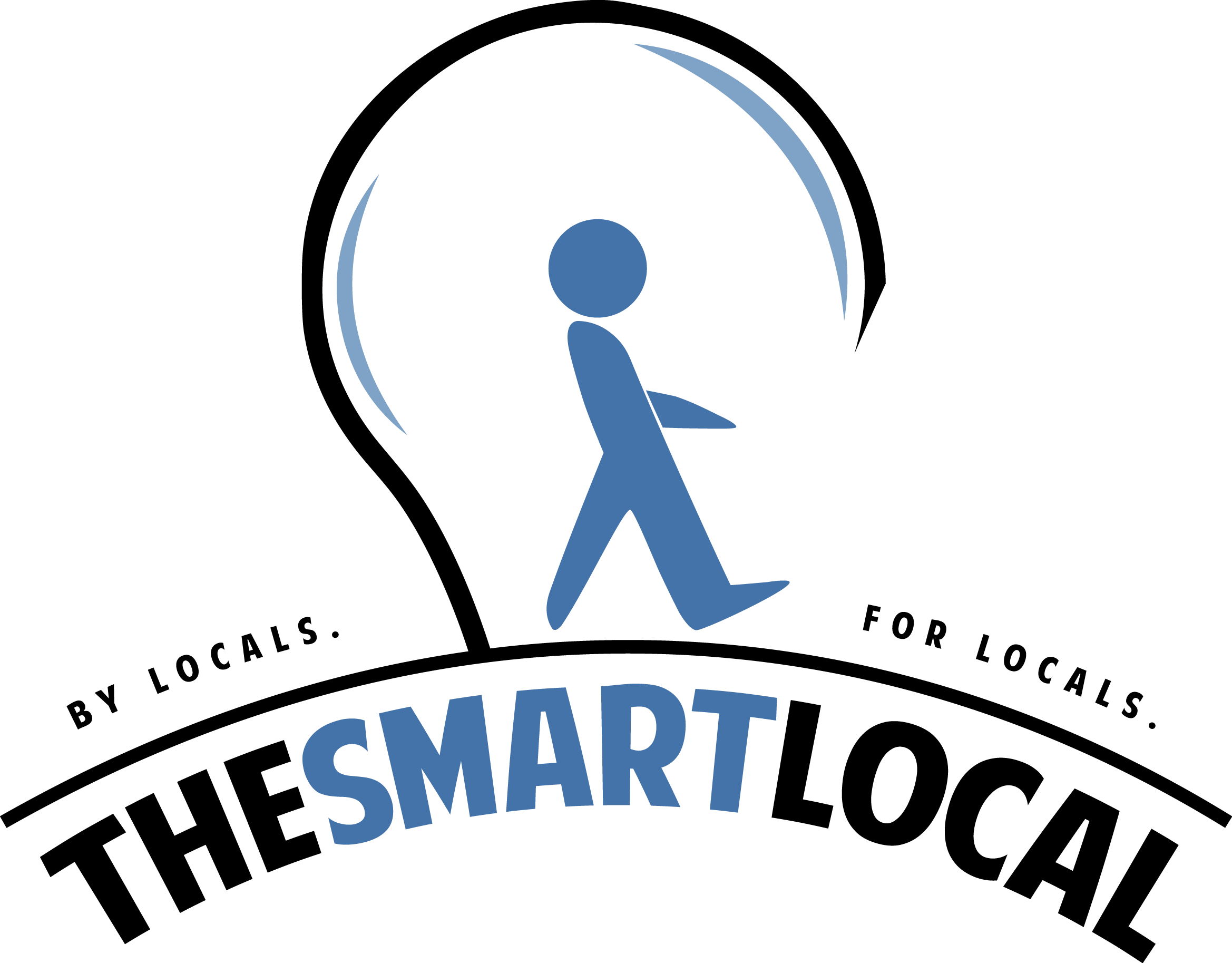 Drop us your email so you won't miss the latest news.